In this post, we are sharing books for kids in honor of Juneteenth. We are excited to share some books that honor this important American holiday.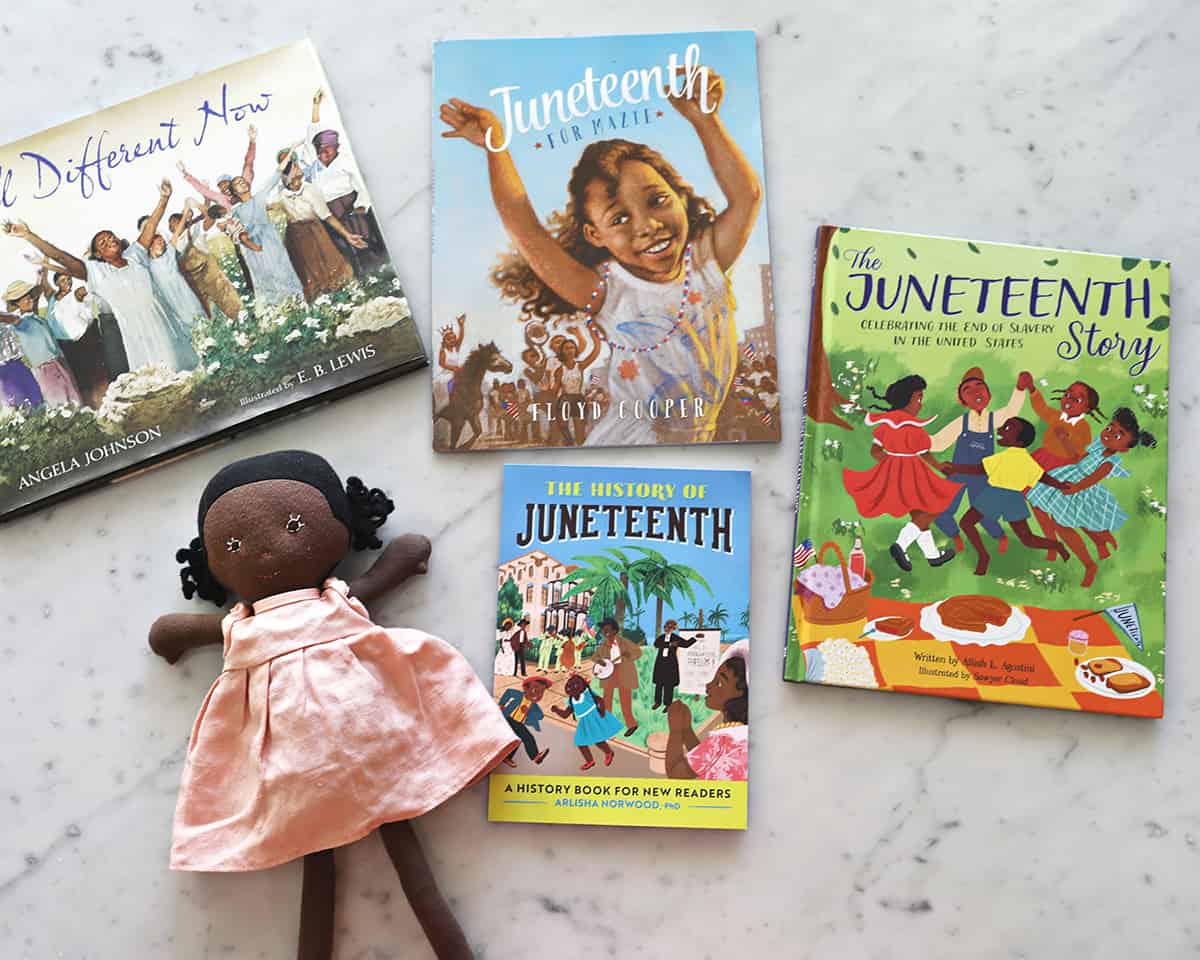 What is Juneteenth?
Juneteenth, also known as Freedom Day, is celebrated each year on June 19 to commemorate the emancipation of enslaved people in the United States.
It was first celebrated in 1865 and became a federal holiday in 2021. You can learn more about Juneteenth at Juneteenth.com.
Juneteenth Books for Children: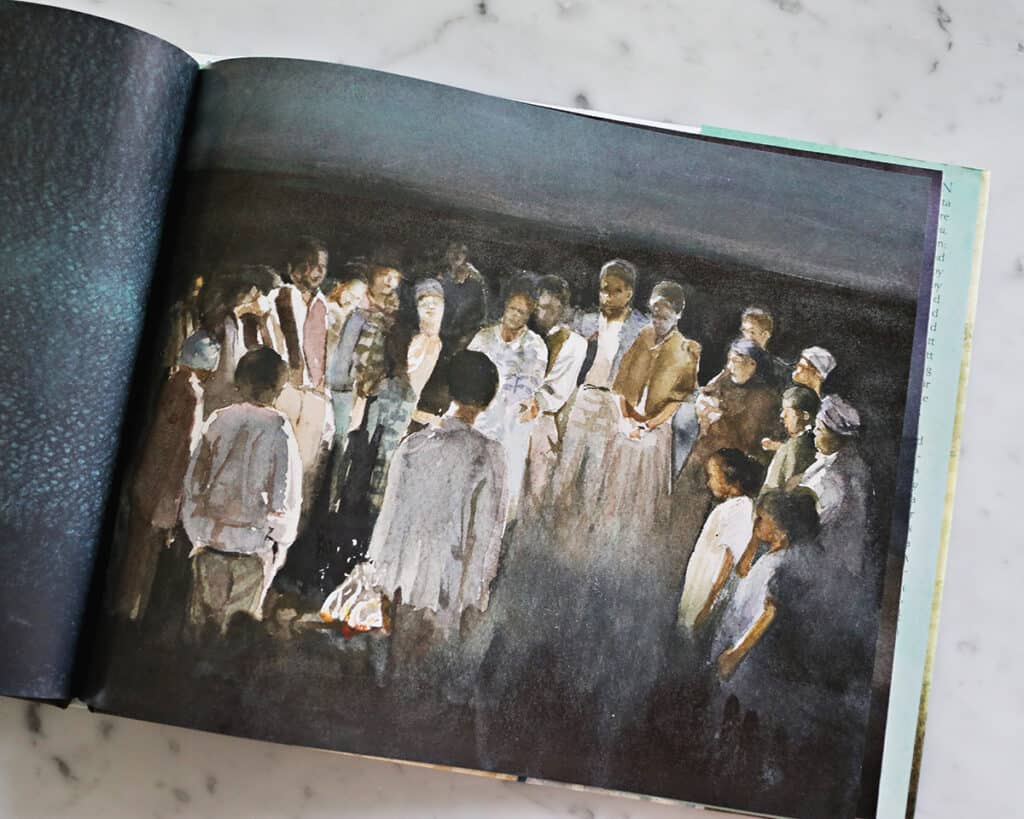 All Different Now
This is a story about an enslaved family finding out they were free for the first time. The story is told through the perspective of a little girl. It's beautifully illustrated and emotional.
Link: All Different Now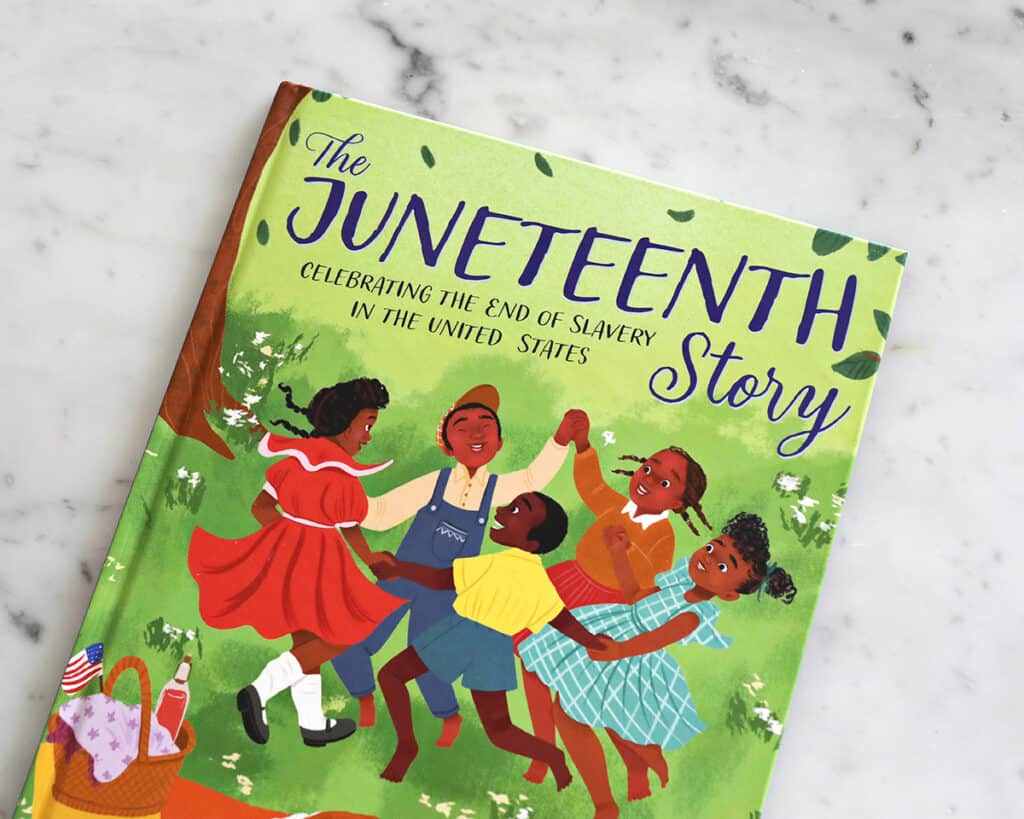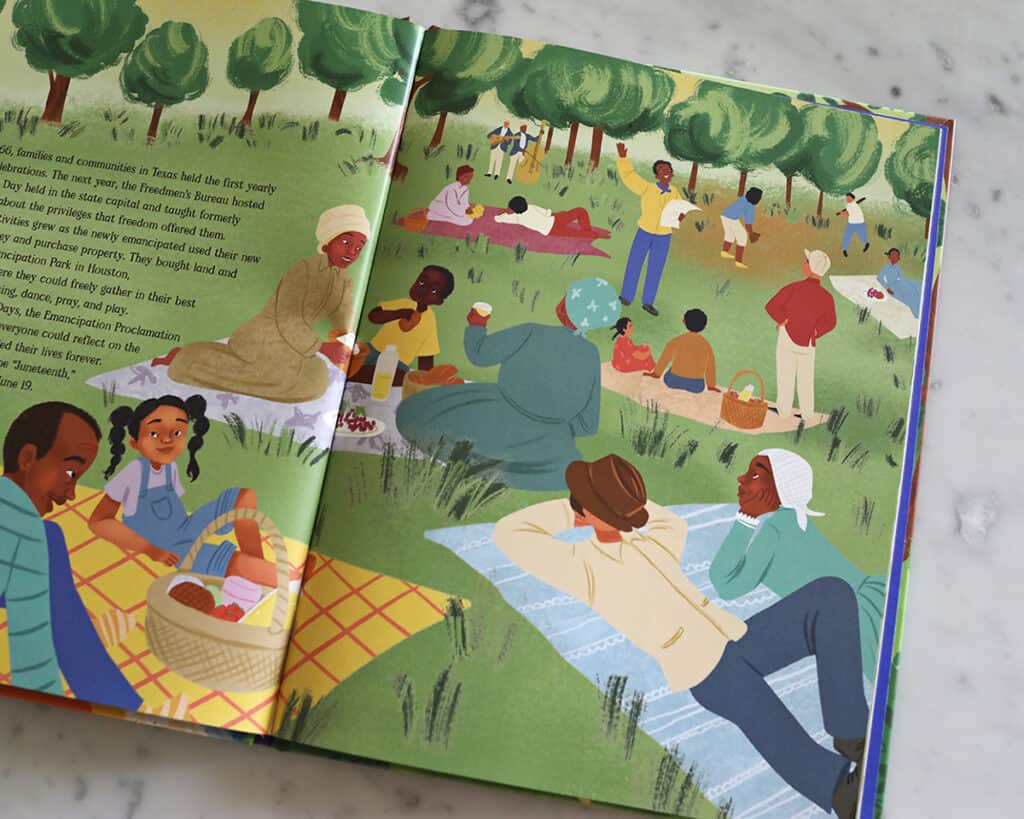 The Juneteenth Story
In this book, you will learn about the events surrounding the emancipation and why it took two years for enslaved people in Texas to hear the news. This book is informative and honest, not to mention beautiful.
Link: The Juneteenth Story
Juneteenth for Mazie
This is a story of a little girl hearing the story of her great-great-great-grandfather from her father. It tells the story of Juneteenth and why her family celebrates it.
This book is beautifully illustrated by Floyd Cooper. I think this book is a great introduction to Juneteenth for my young children.
Link: Juneteenth for Mazie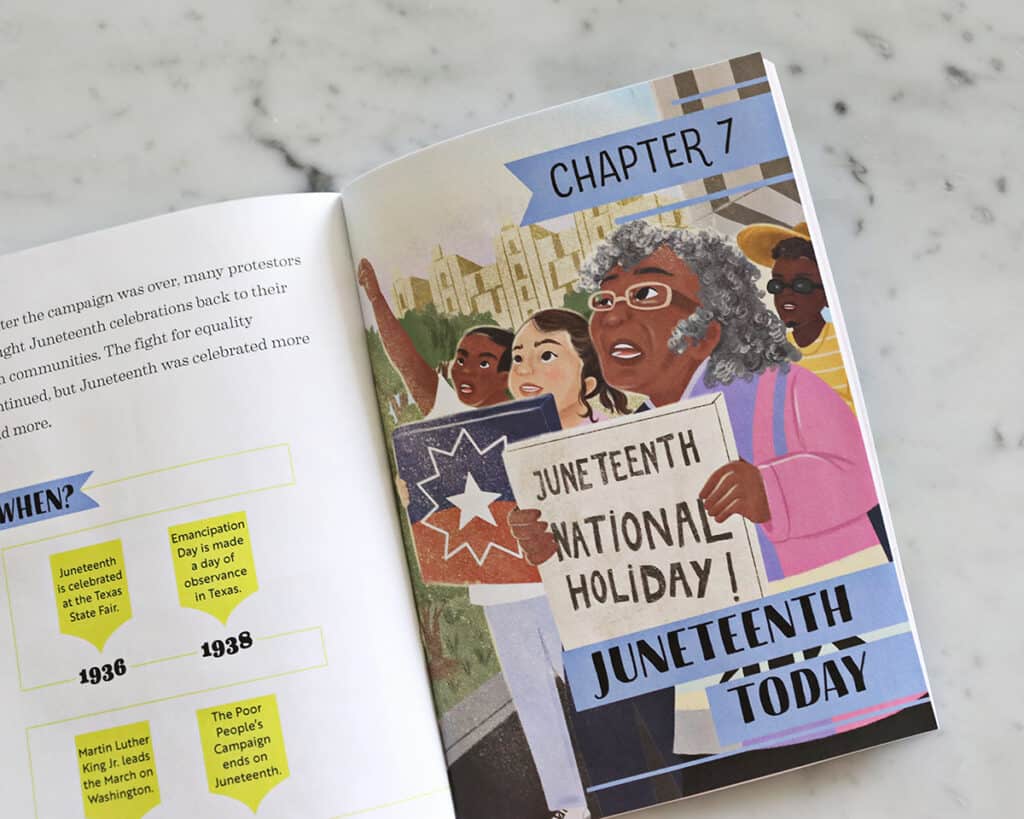 The History of Juneteeth
This book is longer and more detailed, and perfect for elementary school after your child is reading chapter books. It goes more into the history of Juneteenth than the other books I have shared, which are for a younger reader.
Link: The History of Juneteenth
Juneteenth Books for Children: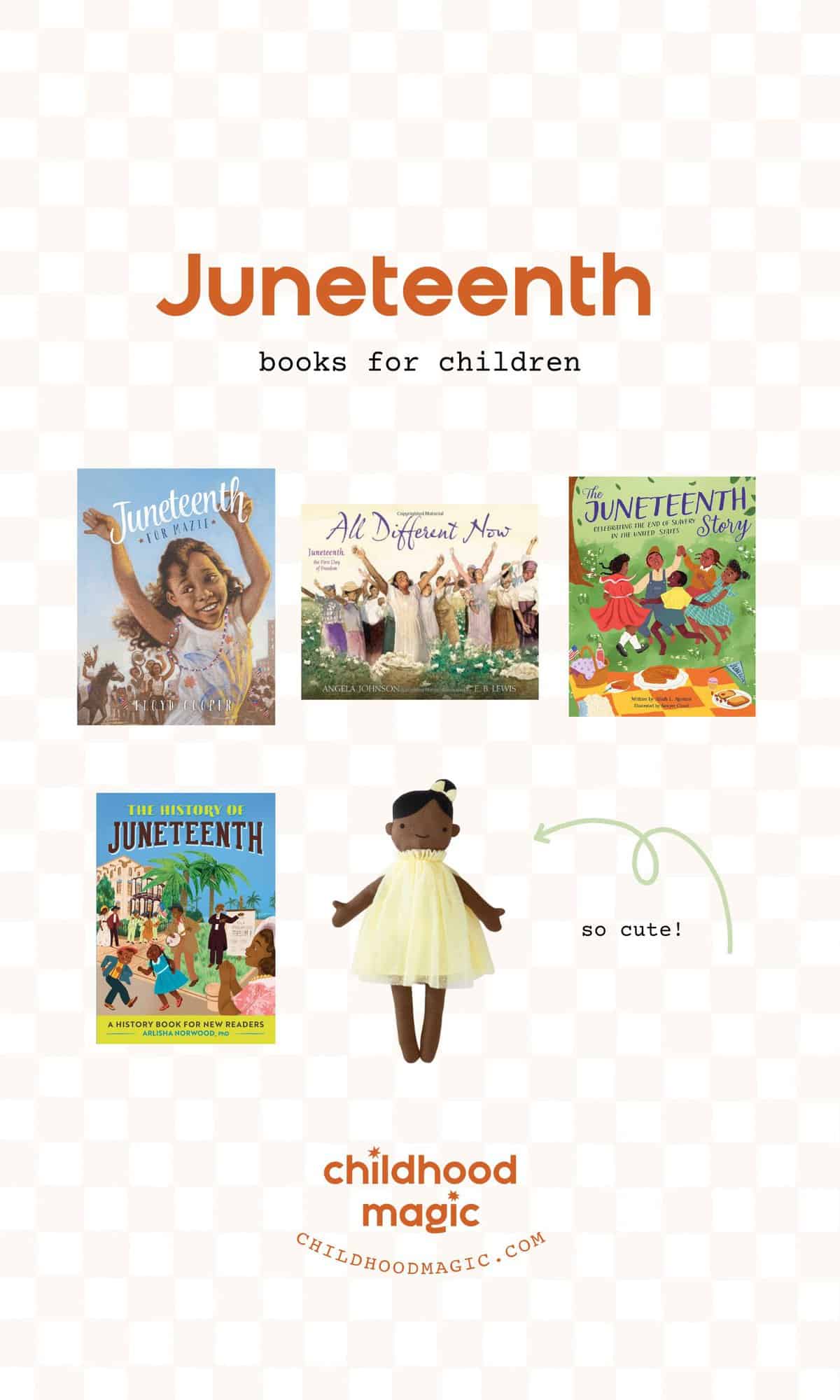 Looking for More Ways to Celebrate Juneteenth?
Cookouts – barbecues, picnics and family dinners are a huge part of Juneteenth celebrations.
Serve red drinks – red is the prominent color of Juneteenth. One of the books from our list recommends serving strawberry soda.
Gathering family and friends.
Read your children Juneteenth books and make it a part of your summer traditions.
Shop at a Black-owned business (here's a link to Black-owned Etsy shops).