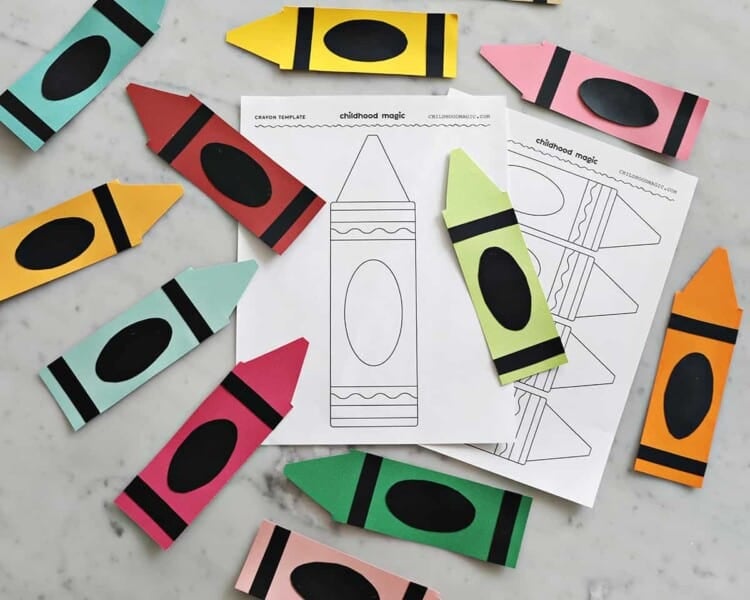 Crayon Template – Free Printable
Having a crayon template handy is a great way to make a fun paper craft or for working on colors. It can be educational—you can talk to kids about their favorite colors, and how combining some colors together makes an entirely different color. You can even string them together to make a garland!
See Now
Easy DIY Moon Sand
Moon sand is a fun sensory activity you can easily make at home with just two ingredients: flour and baby oil.
Moon sand behaves very much like fine ocean sand. You can press it together or mold it to build sand castles, or create handprints in your very own sandbox.
See Now
We've been blogging for more than a decade!
For years we wrote thousands of posts at A Beautiful Mess as well as three books and many online courses. Since becoming mothers we wanted to have a dedicated place for all our work that can benefit children. And that's why we created Childhoodmagic.com
---
Frequently Asked Questions
Can I use your printables in my classroom, church, homeschool coop, etc?

Yes. Anyone is welcome to download and print the templates, games, and other printables we share on this site. We only ask that you offer them for free, just as we have. Please do not sell or include our printables in a course / workbook that you plan to sell.
Can I share a project from your site on my blog, Facebook page, etc?

Yes. We'd love for you to share our content with others. However, if you are a publication that makes revenue (print magazines with ads, blogs with ads, etc.) we ask that you only use one image and partial text from our site AND you MUST link our site as the source. Republishing an entire post or using more than one image from a post violates our copyright.
Let's Connect!
Have a question, comment, or just want to say hi? We love to hear from our readers!
Contact us