Nature-themed projects like painting shells, rocks, or leaves are some of our very favorites!
Whether you're going on a beach vacation and collecting seashells or buying some at a craft store, painting seashells is a fun and easy craft for summer. Let the childhood magic begin!
I found a variety pack of medium and large size seashells at the craft store and knew my kids would love painting them into different characters with personalities.
This project goes beyond making the craft because your homemade seashell family will be an activity you can enjoy together all summer long!
Looking for More Summer-Themed Activities?
Summer days can stretch pretty long—you can never have too many craft and activity ideas. A few of our favorites: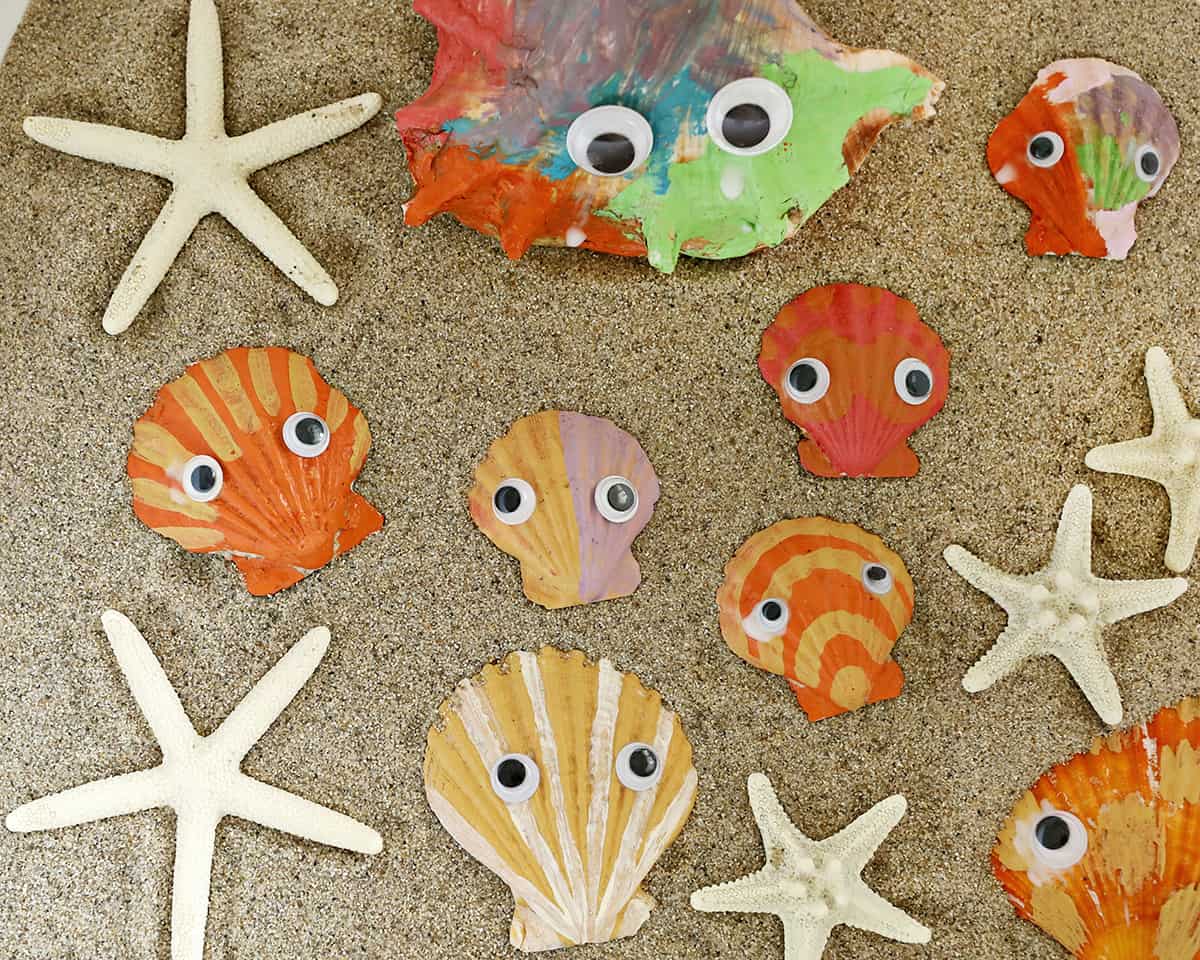 What Kind of Paint Do You Use to Paint Shells?
I like to use acrylic craft paint for almost any craft project. It is affordable, pigmented, and much more full coverage than a lot of washable children's paint.
It can stain clothing, though, so I always watch my kids while painting and give them painting clothes for very messy projects. We always wash our hands to fully remove paint after every painting adventure.
Tips for Painting with Kiddos:
Put something down before painting for easier clean up.
Get your brushes a bit wet before using them. This will help the paint go on smoother.
You can also add a few drops of water to your acrylic paint for a smoother finish.
Why Kids Love Painting Seashells:
Seashells come in different shapes and sizes, encouraging imagination as you paint them. Because of their unique shapes, it's easy to imagine personalities for each one.
We painted around 20 shells, which is enough for a big family, school or pretend workplace. Give your favorite shells cute names (and bonus points for funny voices).
A few other ideas for painting shells is to make them look like fruit, animals or people.
Any project with googly eyes is an instant win in our family, so we added them!
What You'll Need to Create a Seashell Family: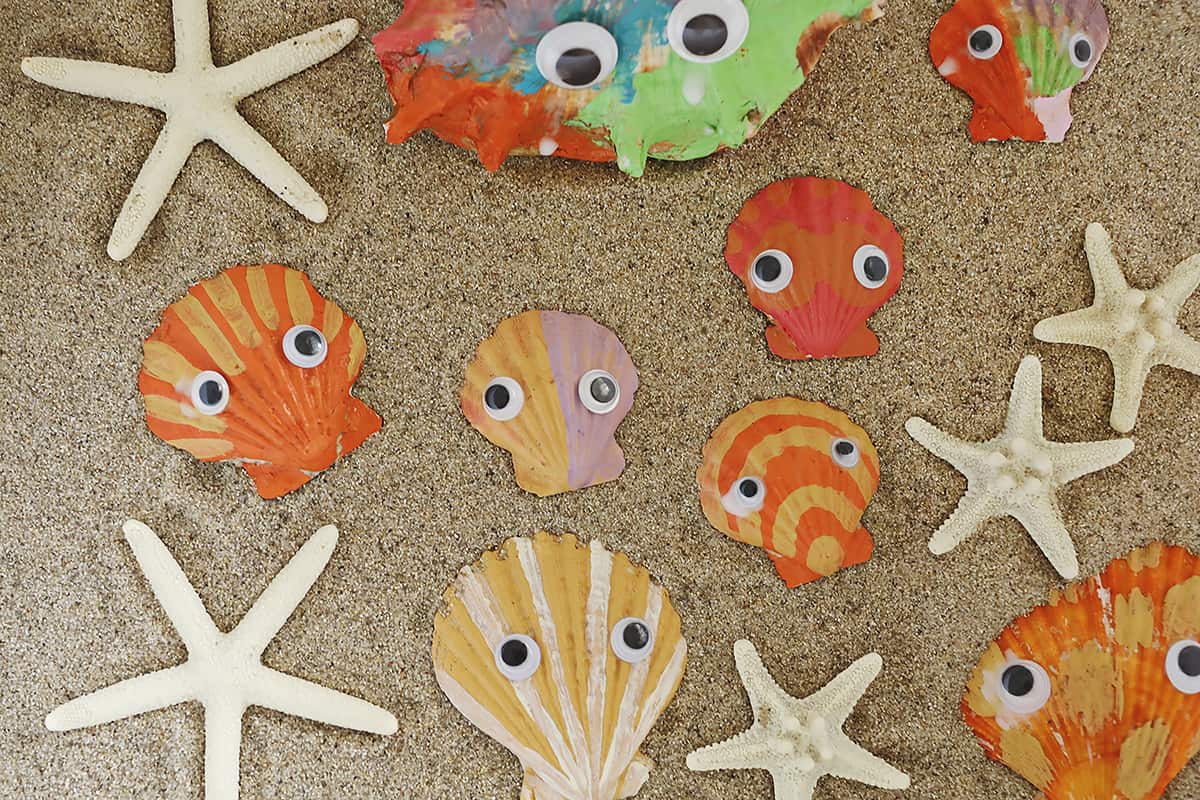 Tips for Painting Seashells:
Do a little prep before starting to paint your seashells. If they're from the beach, you'll want to clean them thoroughly. If you bought a pack at the craft store, then a quick rinse will have them ready to go.
After painting the shells in unique colors and patterns, let them fully dry then add a layer of matte mod podge for extra durability.
Use super glue for the googly eyes. Do this step for your kids (always keep super glue stored in a safe place kids cannot get to).
Play with your kids, giving the shells personalities, funny voices, songs and jokes. This will get their imagination started.
If you choose to use sand, you may store your sandbox outside. We keep ours on our front porch as an activity option our kids can do anytime, all summer long. You may want a cover for it to protect against unwanted animal guests.