Lunar New Year is a spring festival with origins thousands of years old. It is celebrated with traditions, rest, and a home cooked feast enjoyed with family.
In this post, I will share books and activities that our Chinese-American family uses to learn about and celebrate Lunar New Year.
Lunar New Year is sometimes called Chinese New Year, and they are the same holiday.
People are more often using Lunar New Year now since many other Asian countries (and people groups throughout the world) celebrate, and it is not an exclusively Chinese holiday.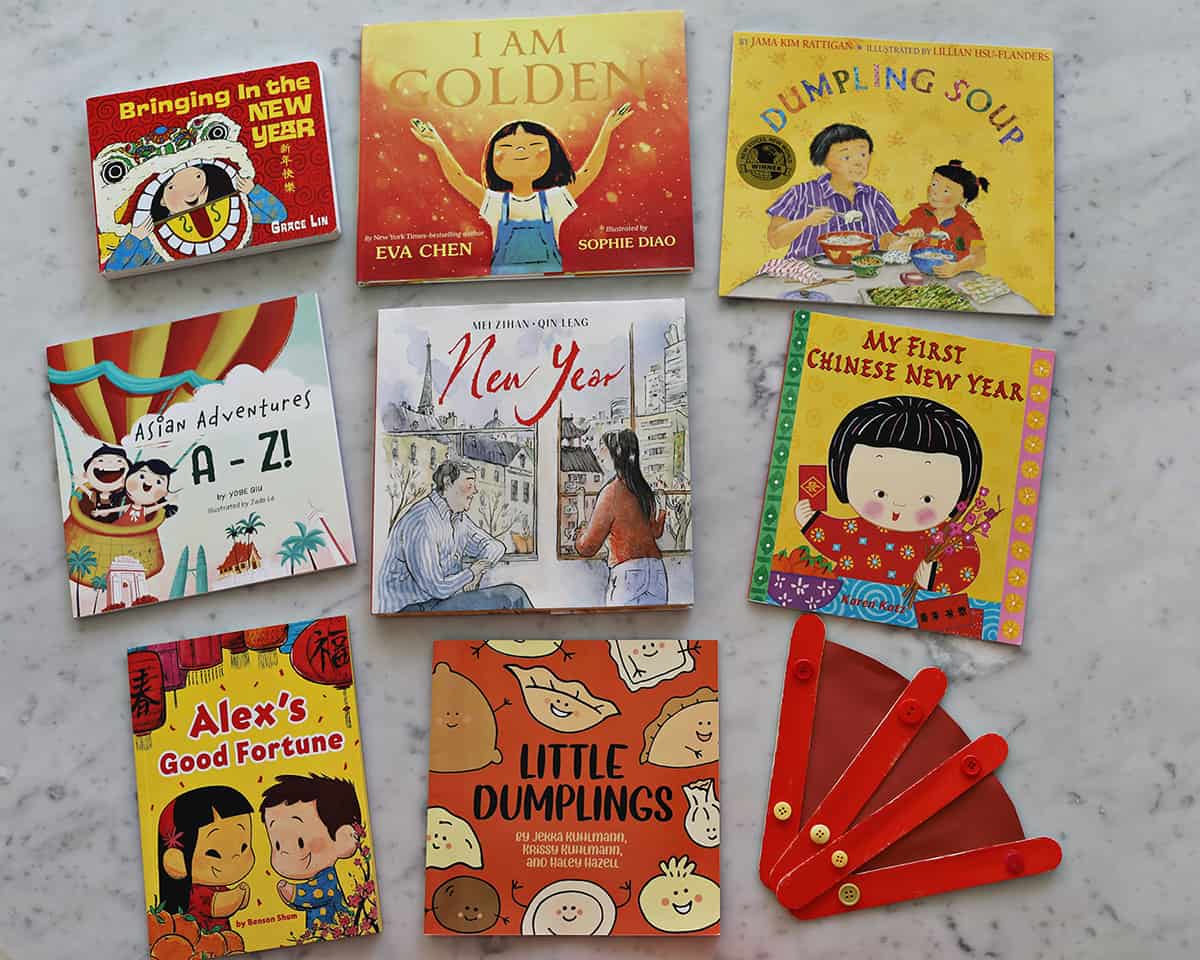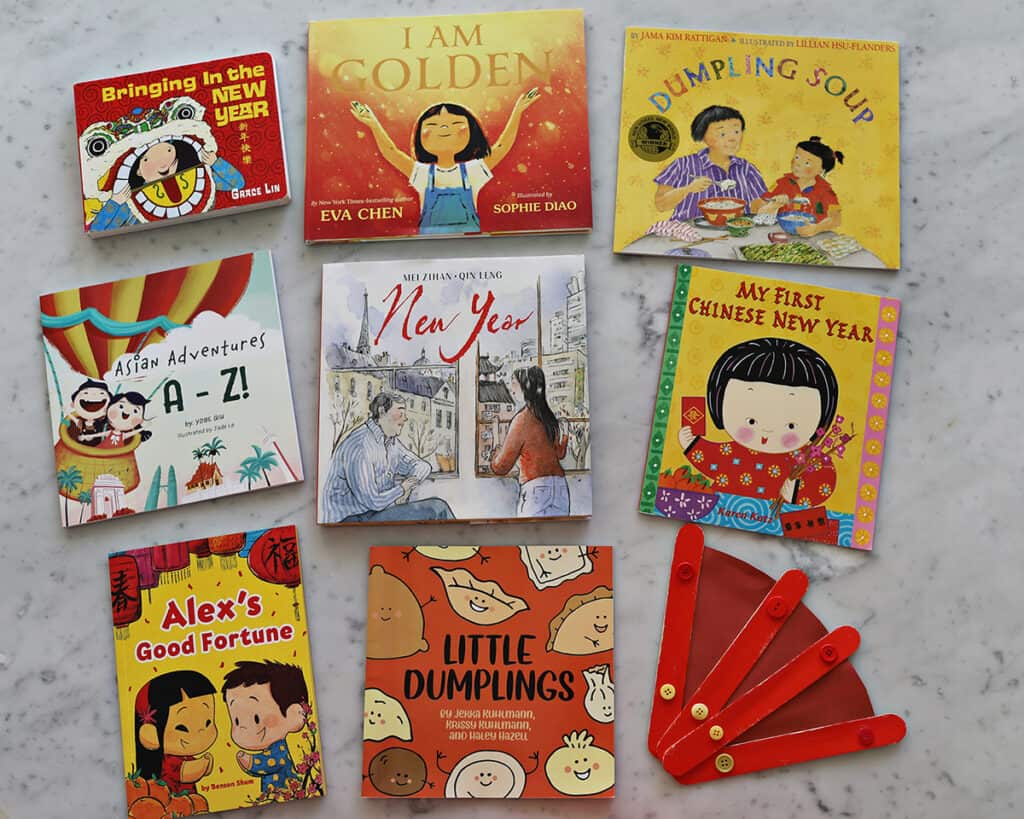 Favorite books for Lunar New Year:
The best kids books for Lunar New Year teach how to celebrate, traditions, recipes and the origins behind the holiday. We collect these books and bring them out each January-February to celebrate Lunar New Year.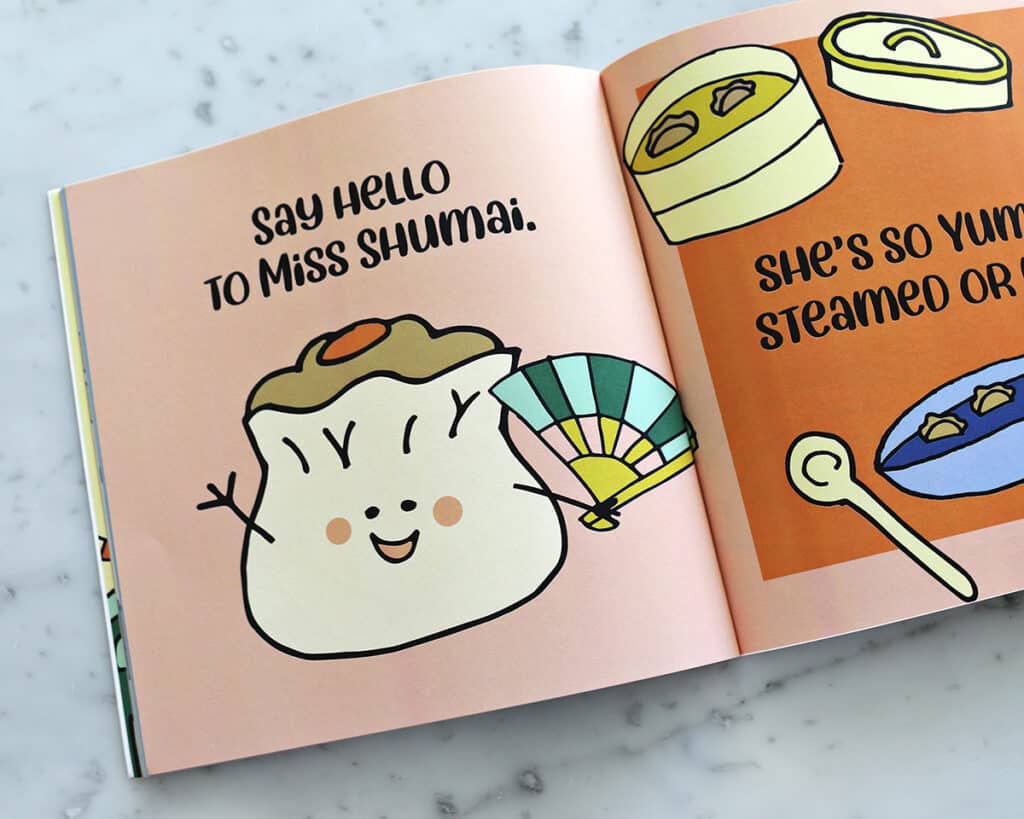 Little Dumplings
This book is adorable. It highlights dumplings from countries all around the world with a lot of emphasis on Asian dumplings.
We make dumplings a lot during Lunar New Year (they are good luck) and this book is a cute addition for young children.
Link: Little Dumplings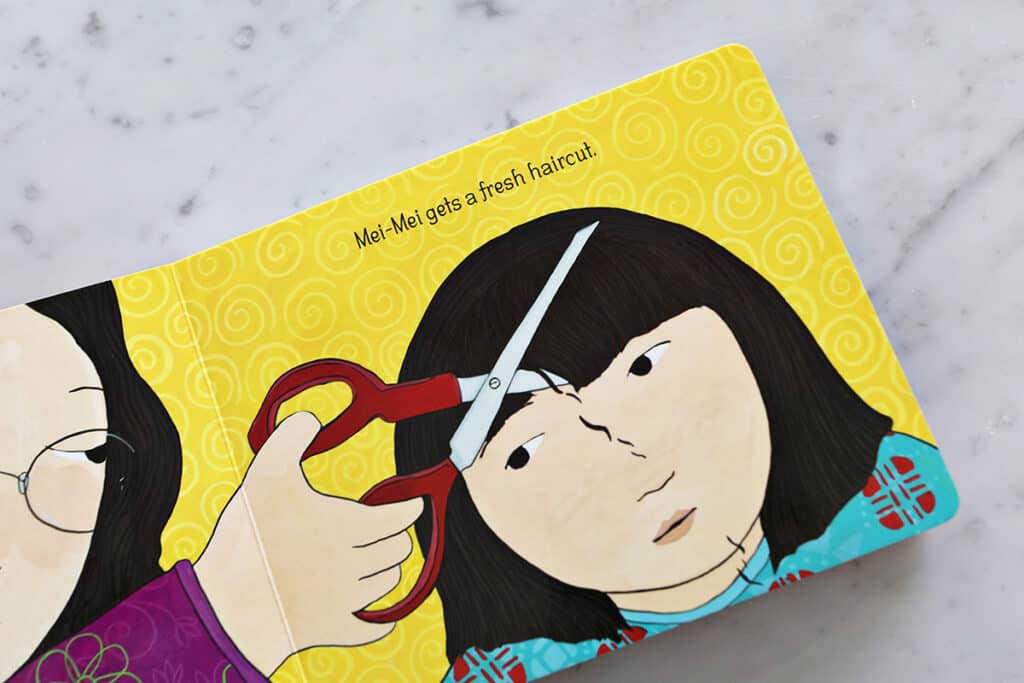 Bringing in the New Year
This is one of the first books I recommend to teach a young child about Lunar New Year. It shows a lot of traditions families can do together to celebrate the new year.
Link: Bringing in the New Year (we also love Grace Lin's book, Dim Sum for Everyone)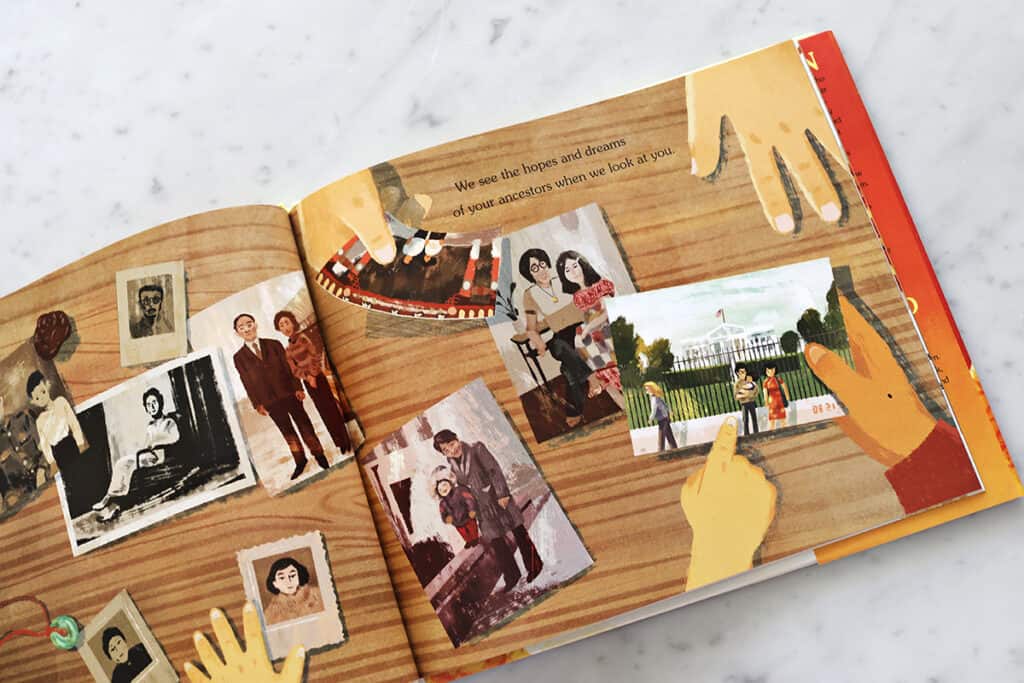 I Am Golden
Wow, wow, wow! Eva Chen did an incredible job with this book. I was crying reading it for the first time. It's a beautiful book and a great way to introduce your child to Asian culture.
Link: I Am Golden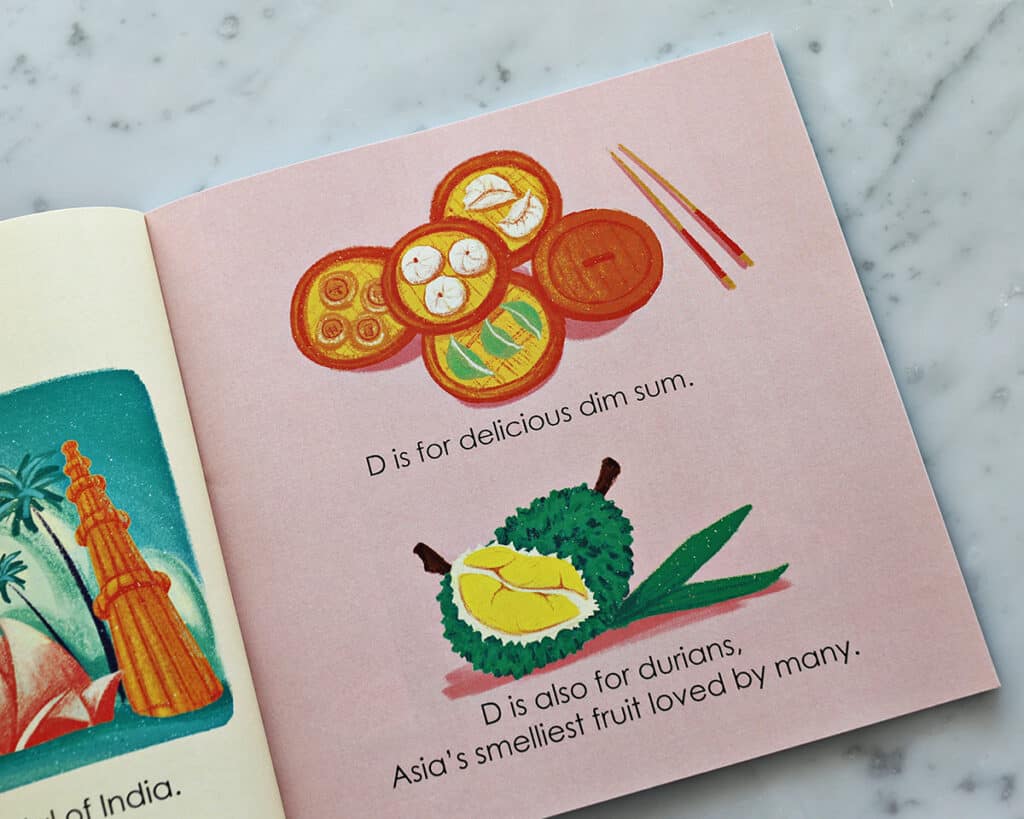 Asian Adventures A-Z
This is a cute ABC book that will introduce your child to bits of Asian culture like foods and cities.
Link: Asian Adventures A-Z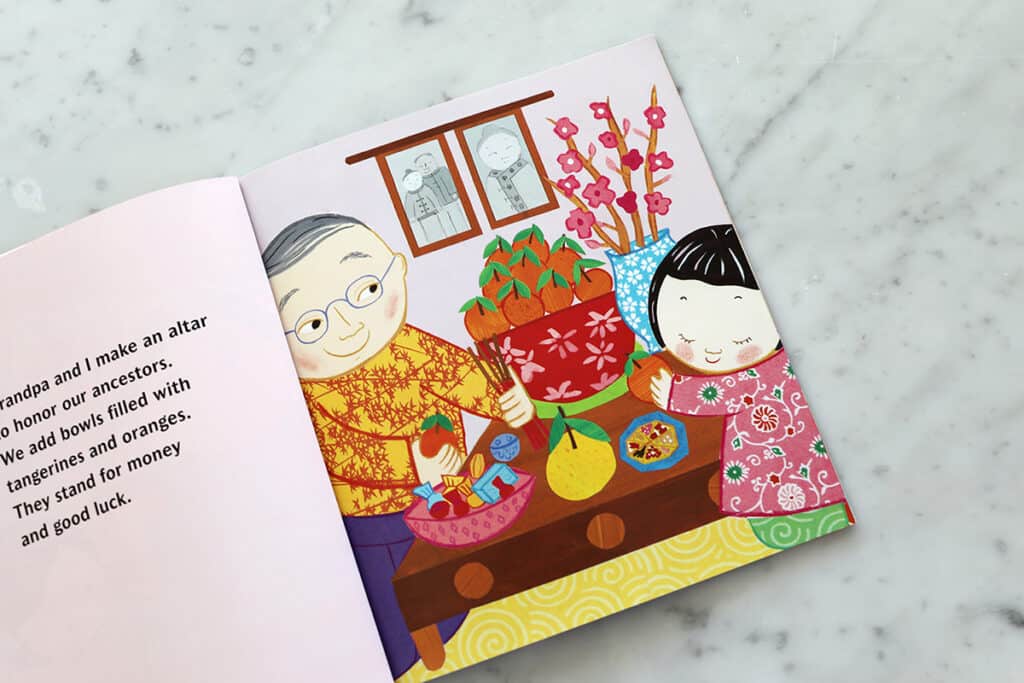 My First Chinese New Year
This is another favorite for learning basic traditions for Lunar New Year. It includes so many cute traditions like sweeping away the old year, making an altar to honor ancestors, getting a fresh haircut, and cooking a feast with family.
Link: My First Chinese New Year
Our top 10 favorite children's Lunar New Year books:
I add a few books to our Lunar New Year collection each year. Here are my current favorites!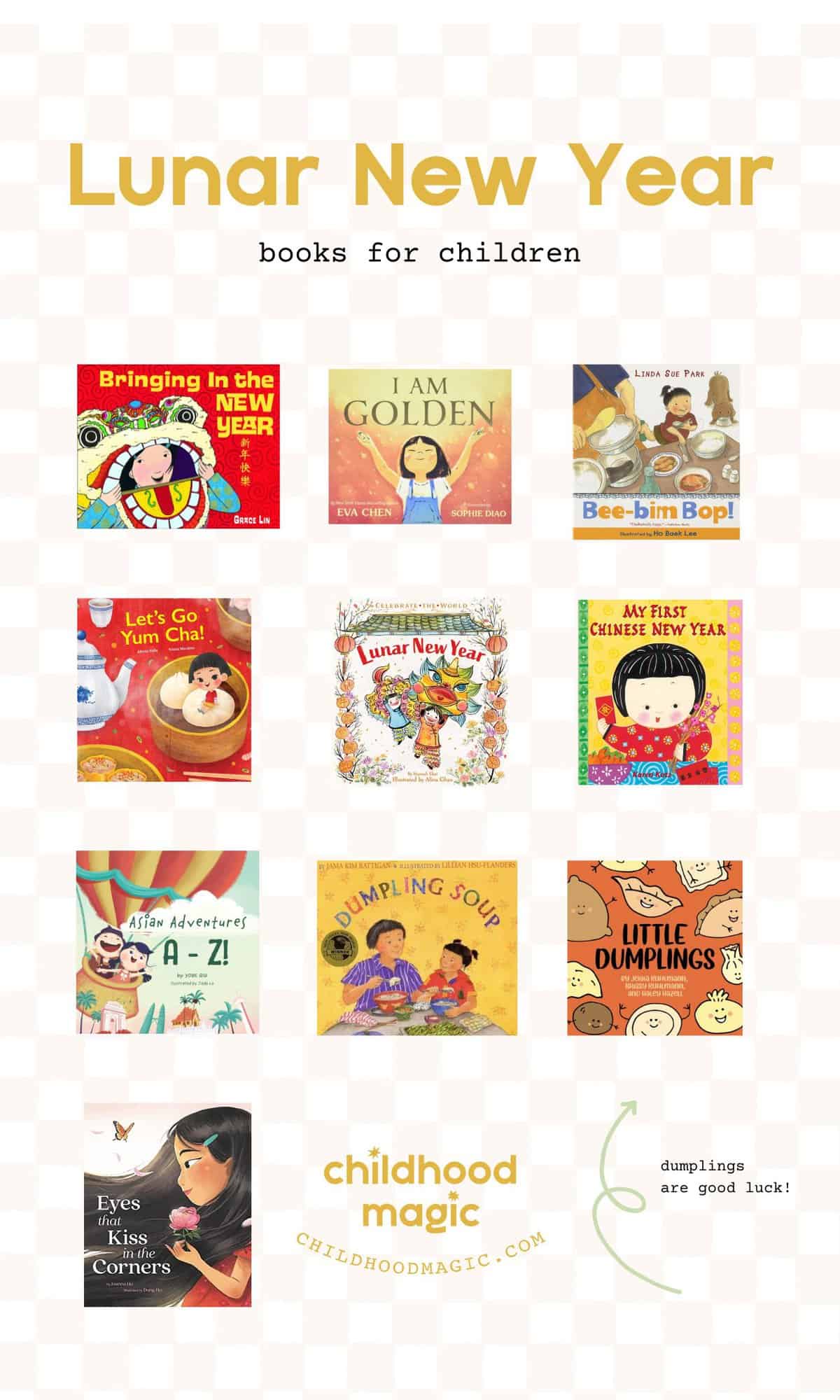 Looking for more Lunar New Year activities?