This is the perfect grazing board for the whole family to enjoy on New Year's Eve. As you count down towards the new year, this snack board (decorated with stars) will set the festive and fancy mood.
Related: New Year's Bingo, New Year's Tic-Tac-Toe, New Year's Word Search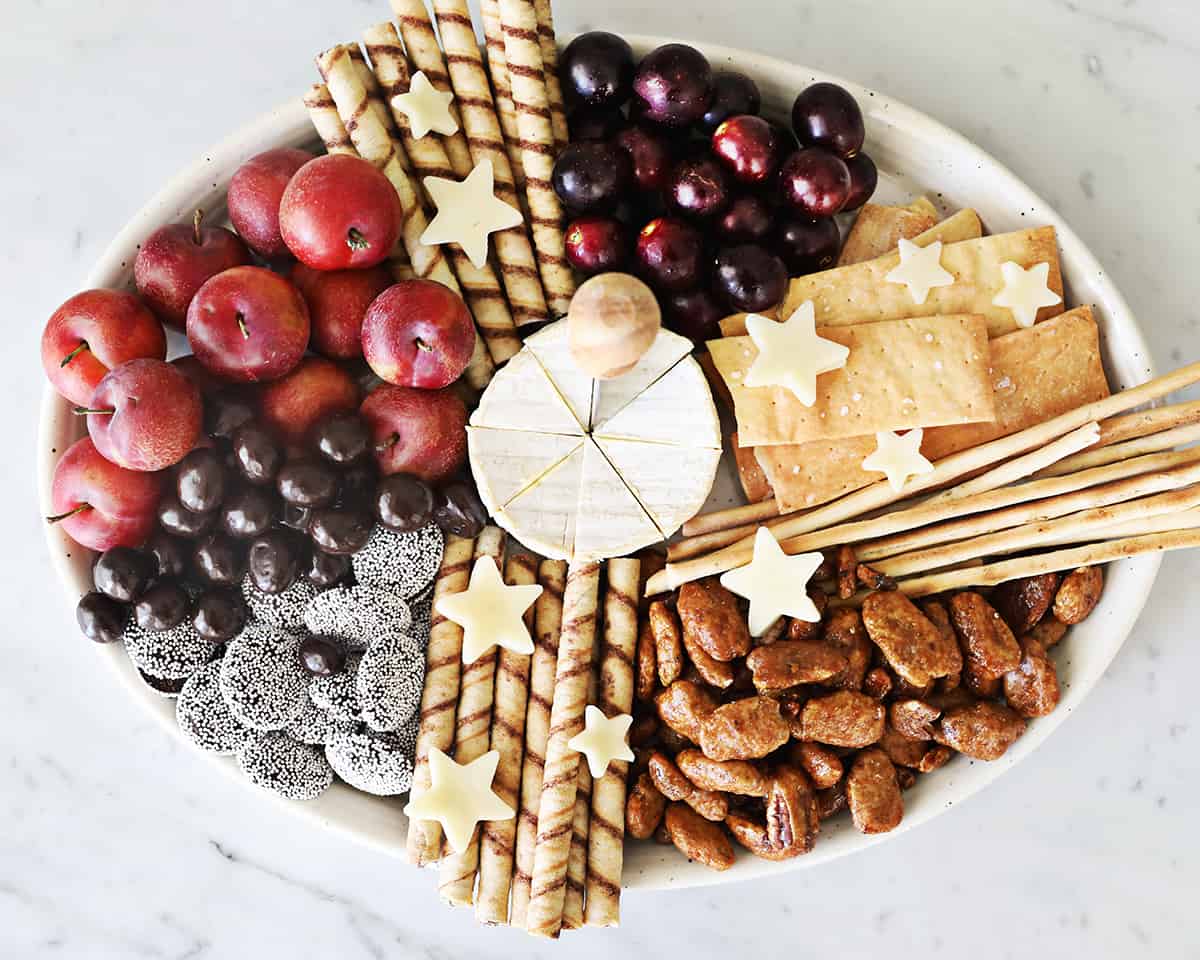 What goes on a snack board?
When creating a snack board for the whole family, I like to add both sweet and savory items. For this board, I wanted to focus on a darker color scheme, so I chose more fruits, chocolates and nuts that were brown and red.
I knew I would use a white cheese to add stars and I wanted to give the stars a chance to stand out.
There are endless ideas for snack boards! We normally choose either an indulgent charcuterie theme with a lot of cured meats and creamy cheeses or a veggie theme with colorful dips.
For this New Year's Eve board, I chose to focus more on sweets (fruits and chocolates with just a little bit of cheese). I don't think you have to choose strictly kid food to make it kid-friendly.
For example, I chose the brie cheese for myself. I knew my kids would probably skip over that part and frankly, that is totally fine. Choose something for everyone in the family!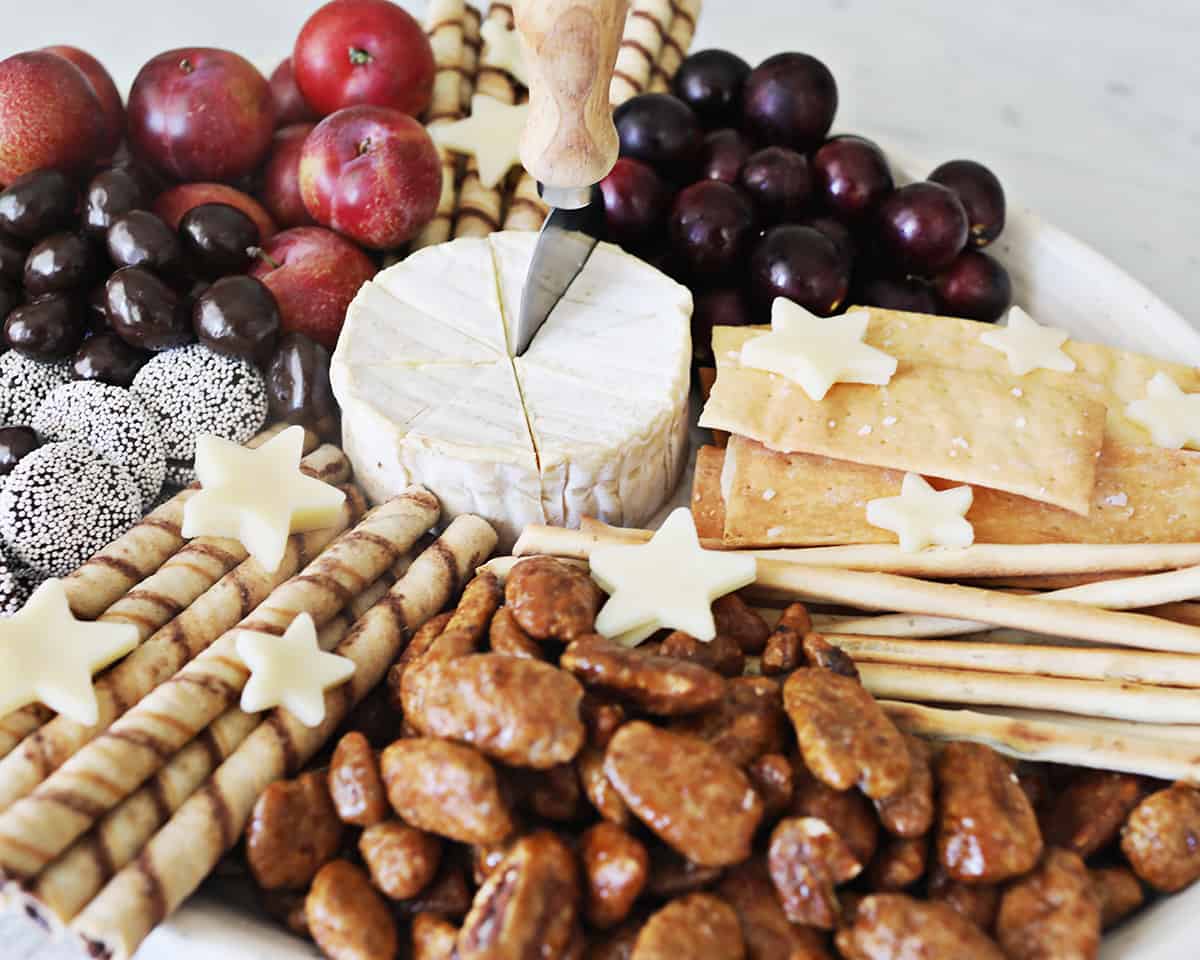 Why kids love charcuterie boards:
Snack boards are easy to enjoy with a variety of food to include something for everyone.
Charcuteries are easy to theme with shaped fruit cutters. I used them to cut cheese stars here.
Grazing boards are a low maintenance snack because once you set it out, you know everyone has a snack already and you can relax.
Pro tip: If your kids are messy or have major food aversions, make a separate snack board that is just for them. I normally do this for big parties so our kids don't accidentally sneeze on a huge snack board (augh!).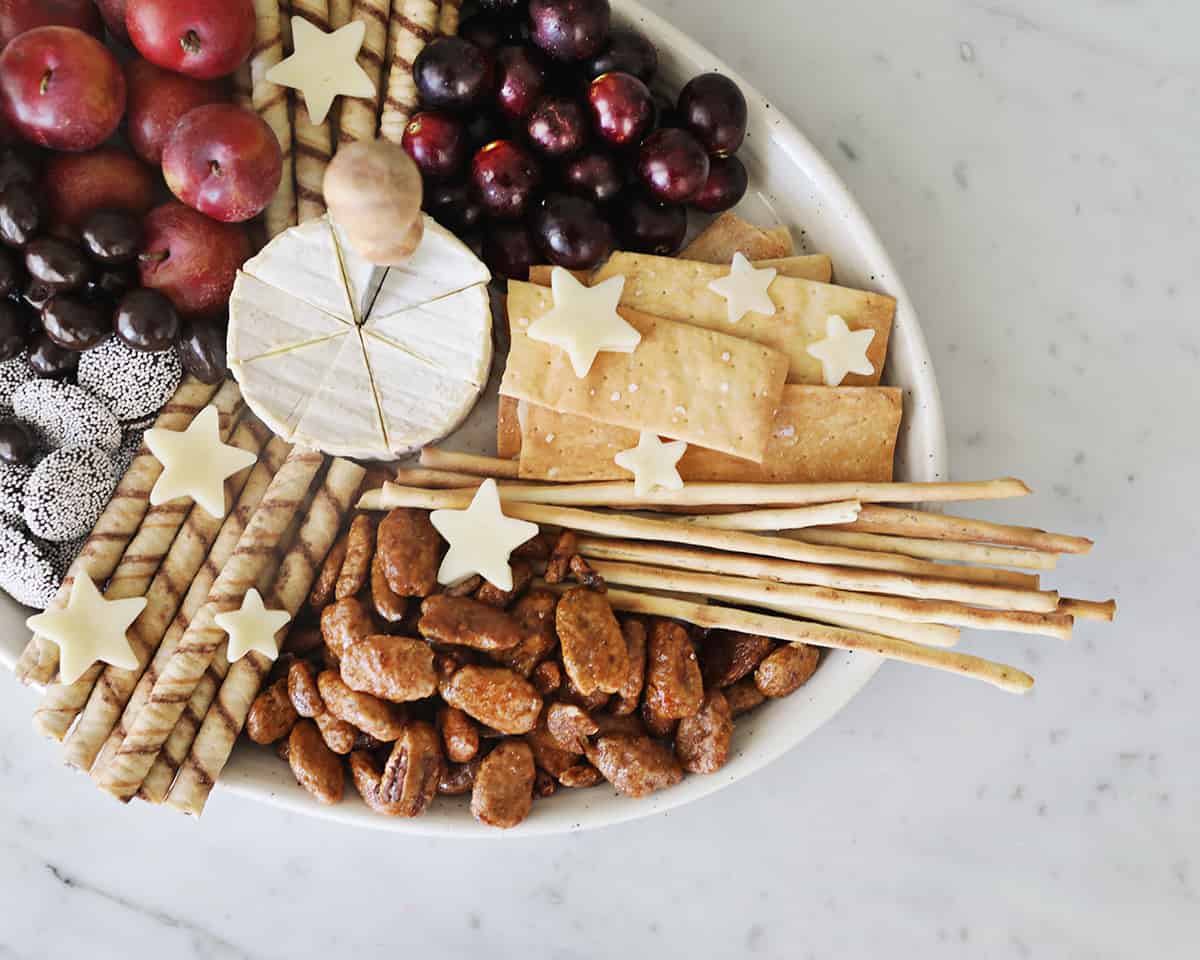 What you'll need to make it:
Cheese. I used triple cream brie and provolone cheese.
Crackers. Try to include two types of crackers—one more traditional in shape and one that is a long breadstick shape or otherwise unique.
Glazed pecans (aka mall nuts, which are a smash hit!)
Fruit. I chose small plums and dark grapes. Raspberries and cherries are also great choices.
Pirouline (cream filled wafer cookies)
Chocolate covered fruit or nuts.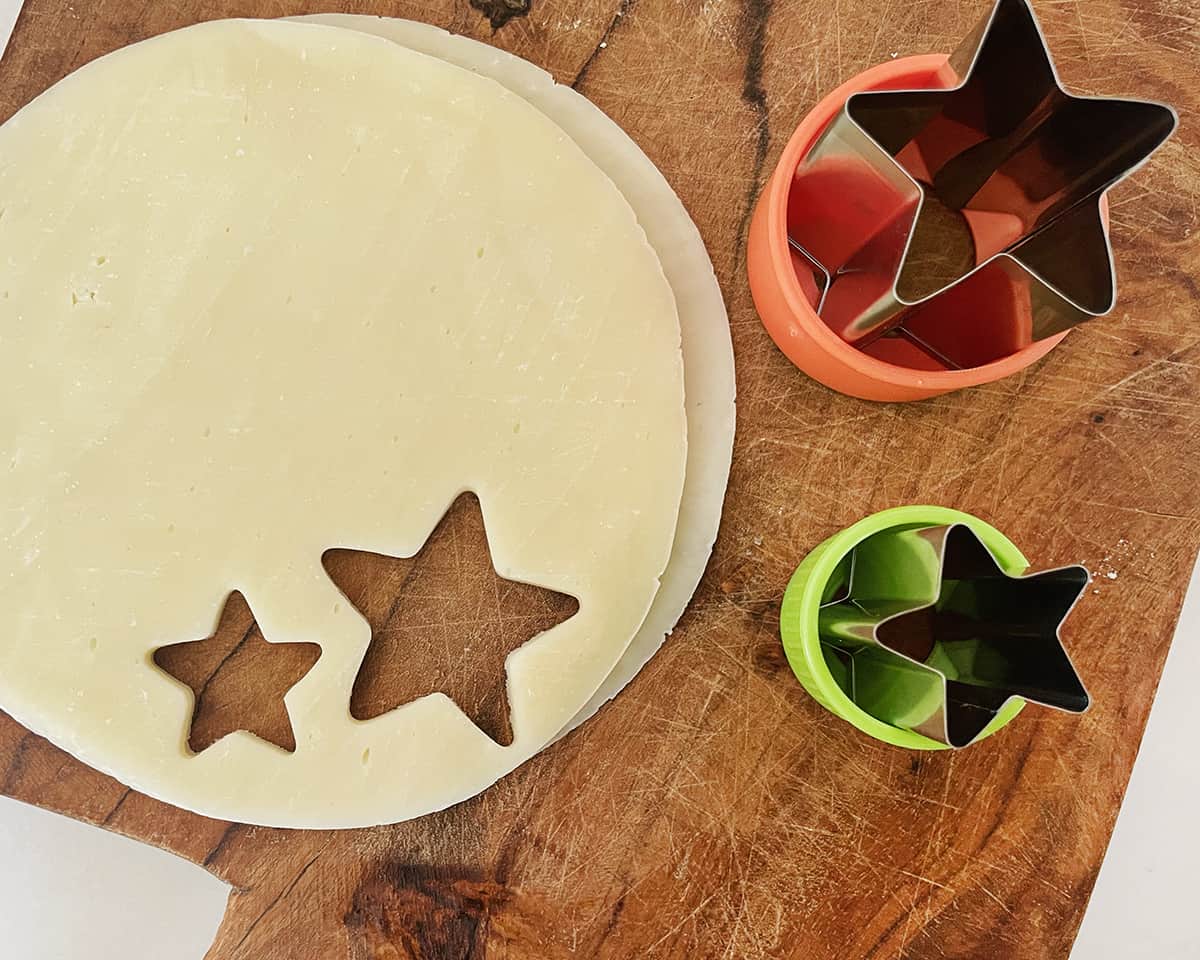 Tips for making:
First, add the cheese in the center.
Build out the sides with crackers and any larger items.
Fill in the gaps with candies, nuts, and smaller items.
As a finishing touch, add the cut cheese stars as a garnish.