When it comes to showing dads they are loved on Father's Day (or really any day), what's better than a homemade craft or card to let them know you care?
This portrait idea is perfect for toddlers, preschoolers, or elementary age kids, and a great way for them to be creative in expressing what they love about dad.
You can print out our template onto regular paper for markers, crayons, or colored pencils, or you can also print it onto a watercolor paper or cardstock to make a painting with watercolors or acrylic paint!
Related: Father's Day Printable, Father's Day Tic-Tac-Toe, and Cactus Handprint Craft.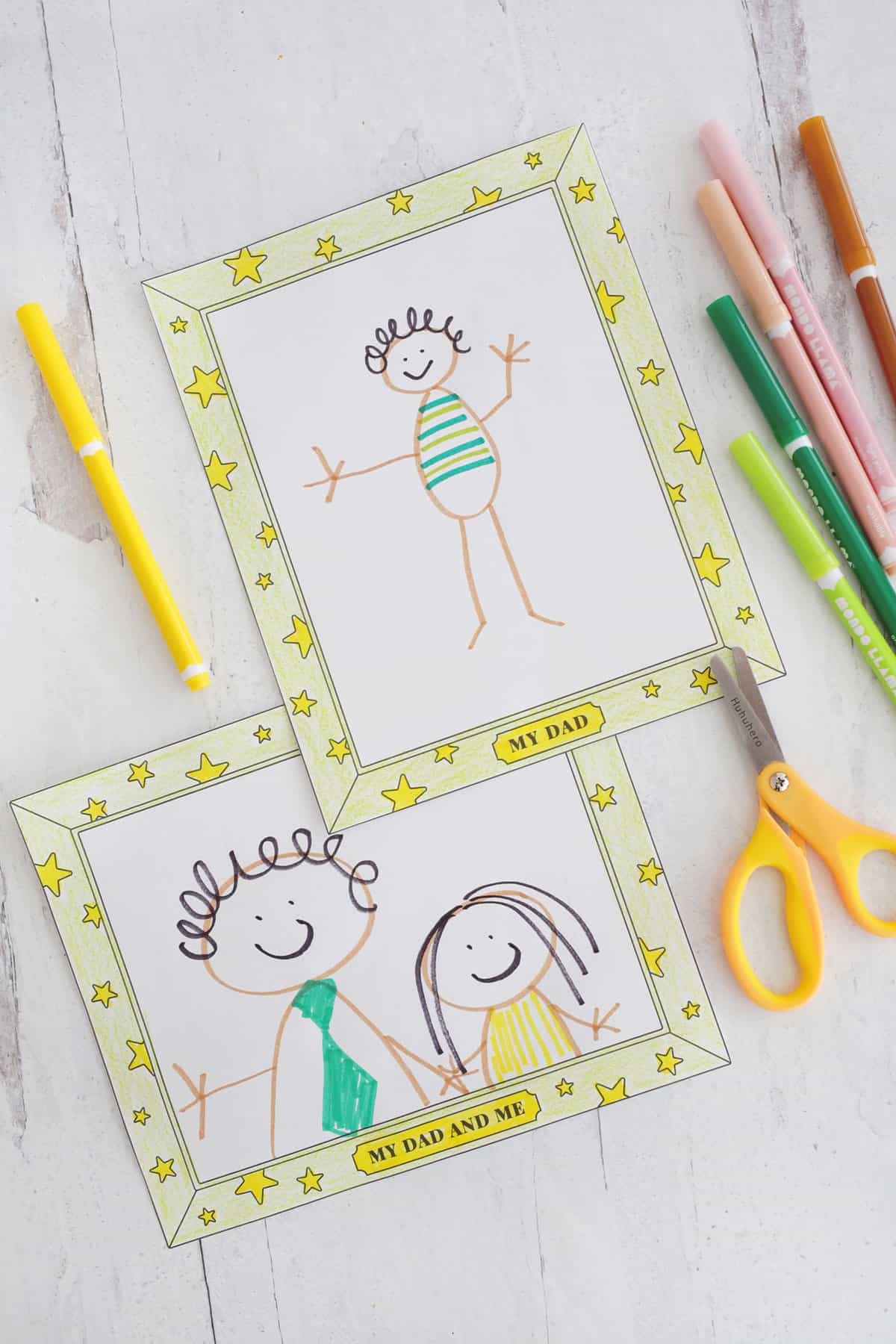 Why Kids Love a Father's Day Portrait Craft:
Kids get to be in charge of how they want to portray dad, so they can draw him in his favorite shirt. Add some activities he loves next to him (soccer balls, books, or other hobbies, etc.) to personalize the card.
You can easily make this into a card by adding another piece of paper the same size under the drawing and stapling one side together so your kiddo can add more drawings (or write a note or their name inside).
Once the drawing part is done, you can also glue paper cutouts or add stickers/gems to the frame or photo for more pizzaz.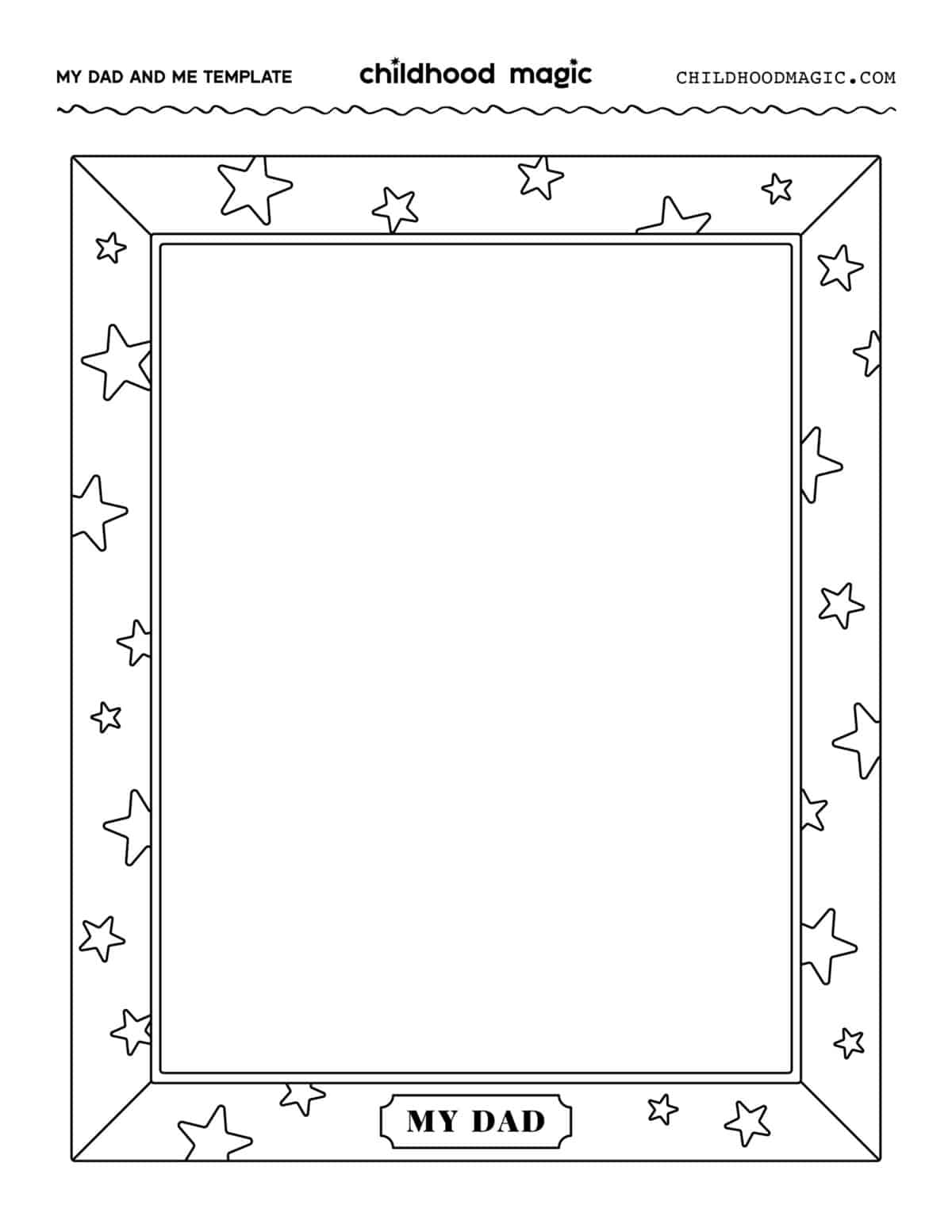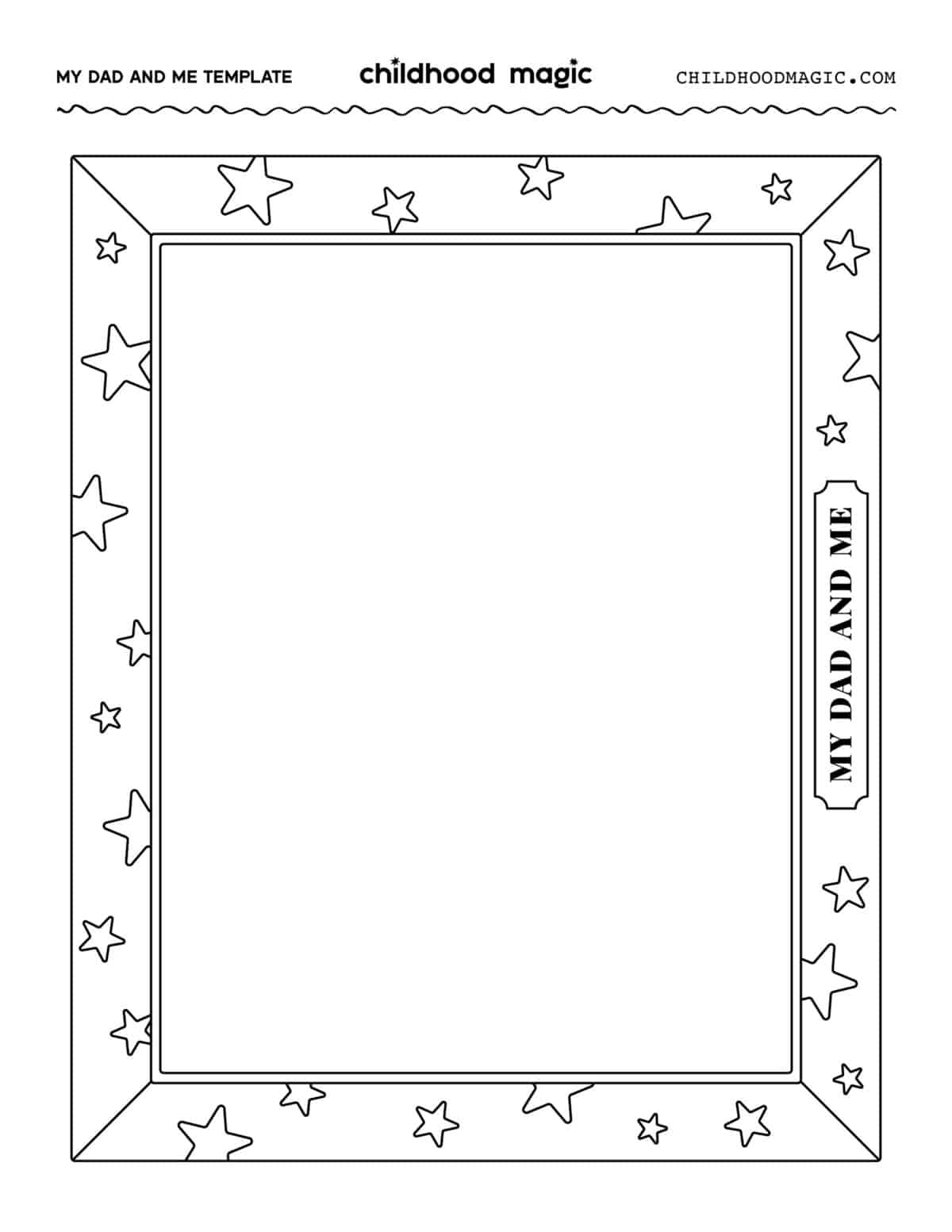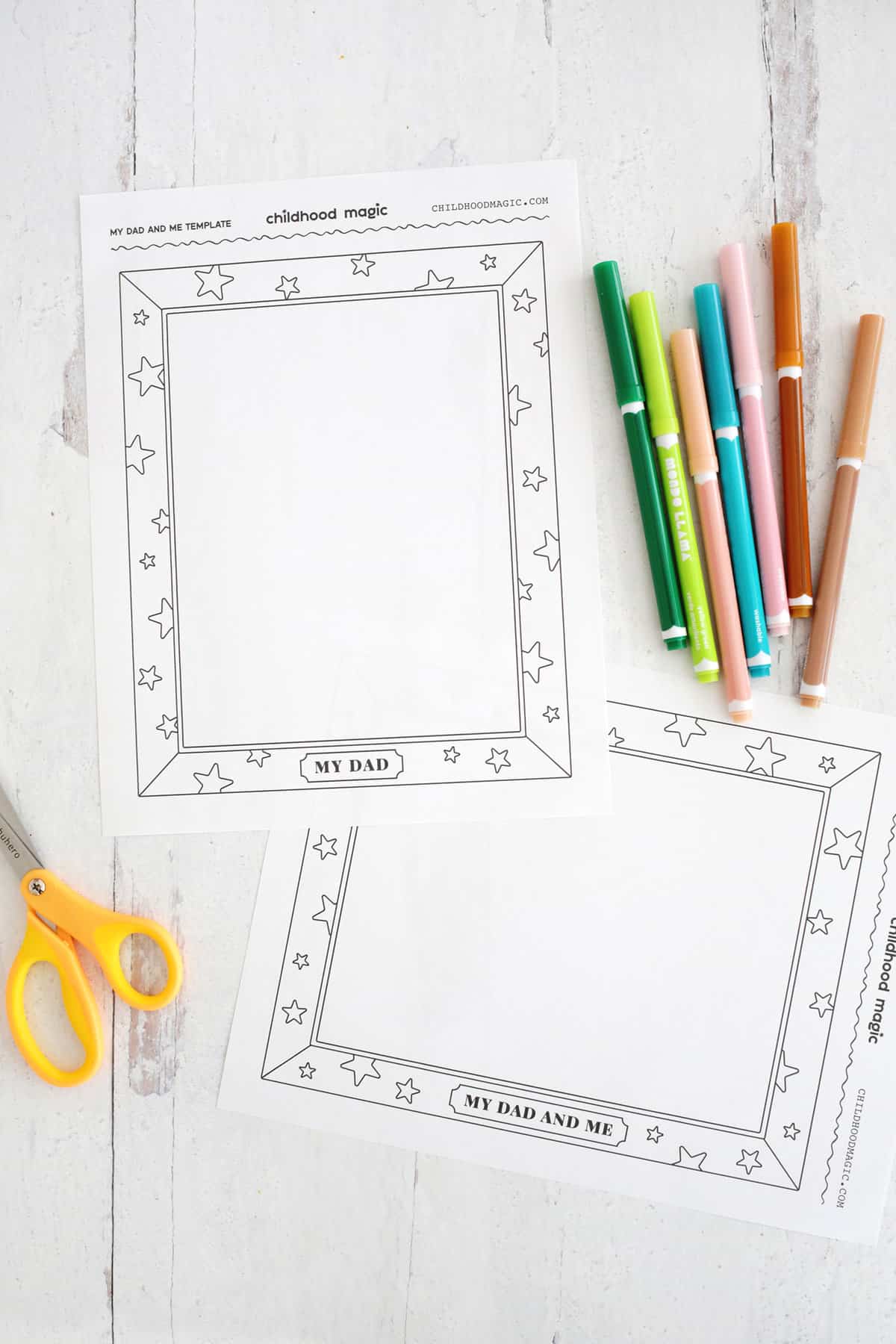 What You'll Need to Make it:
How to Make it:
Download our free template and print the templates you would like to use.
Have the child draw whatever they would like and color in the frame.
Cut out the frame and gift it to dad!