This free printable worksheet is a great Father's Day gift idea. Help your child fill this out to present to dad on Father's Day. It is so fun to see how children answer these questions.
Before our daughter decided to write "30" for my husband's age (he is 40, by the way), her other guess was *eleven* (!!!). It's so fun to see the things that kids don't know about their parents, as well as what they remember.
Related: Easy Father's Day Portrait Craft Idea (with Free Template)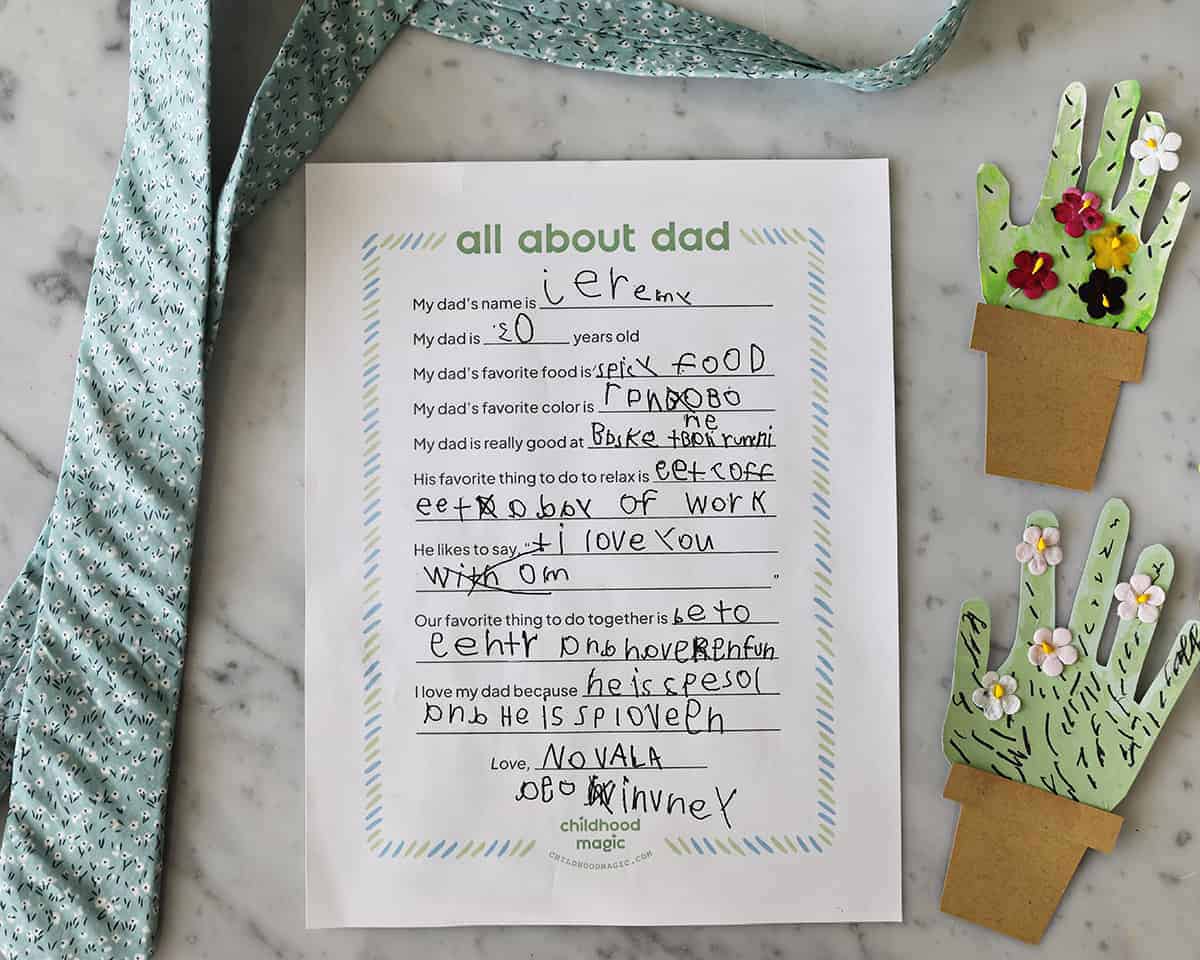 How to Use This Free Worksheet:
If your child is old enough to write, help them fill the worksheet out themselves. Above, you can see our 7-year-old filled out this worksheet herself. I was there to help with any spelling questions she had, and for the most part she did not ask for my help.
If your child is not writing yet, fill out the answers for them. When taking down kids answers and quotes, I write exactly what they say, in their own words.
Even if it doesn't quite make sense and even if it's not what you were hoping they would say, my strong recommendation is to transcribe their words exactly. Why mess with perfection?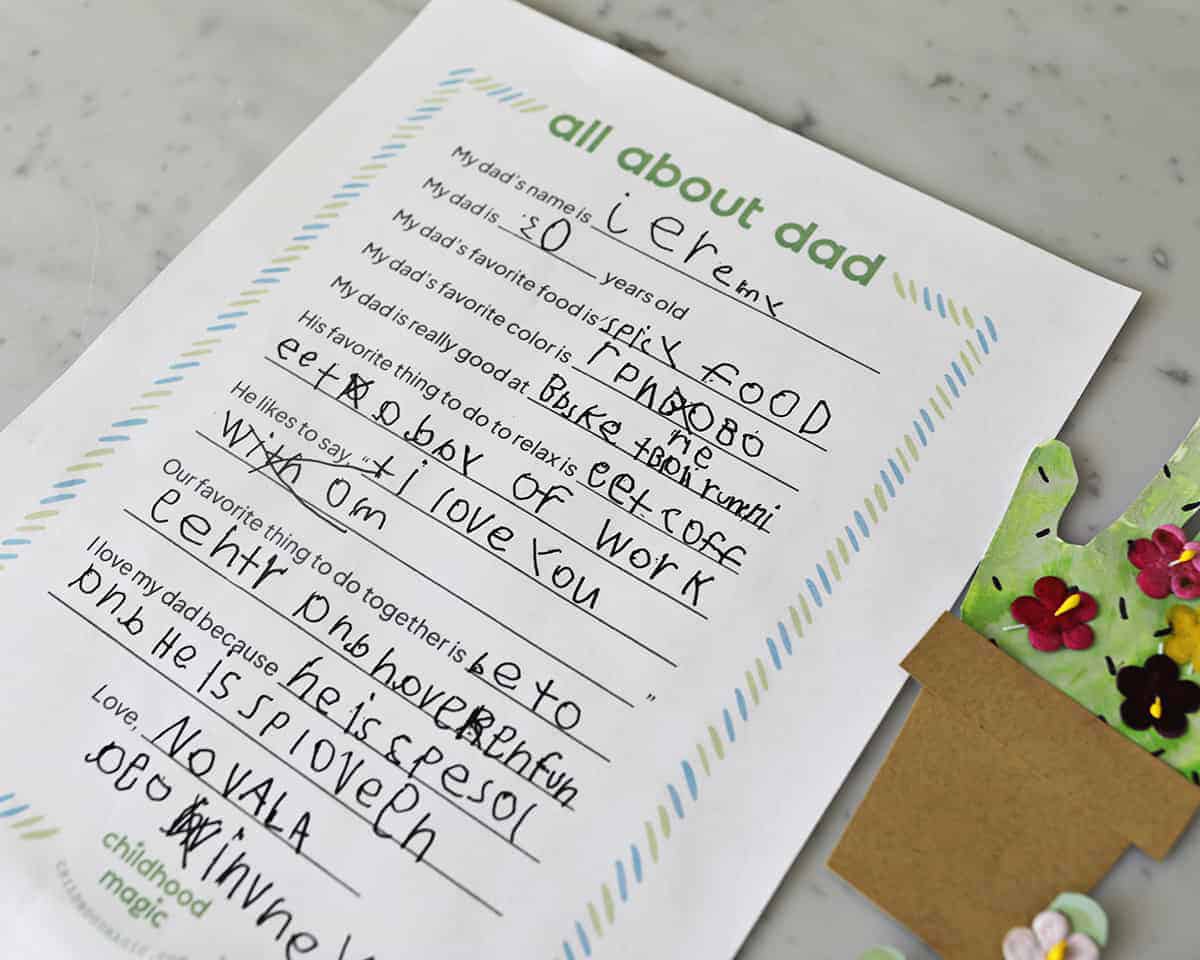 Why Kids Love the All About Dad Worksheet:
This worksheet is a home run gift with parents! You are helping the child make a gift that will make their parent laugh and cry—it's so special. Every parent wants to see what cute things their kid says about them.
These questions are easy to answer for any age (and that is the cute part!).
This worksheet makes a great addition to a handmade gift.
How to Download This Printable:
This downloadable PDF includes a Father's Day printable worksheet in black and white.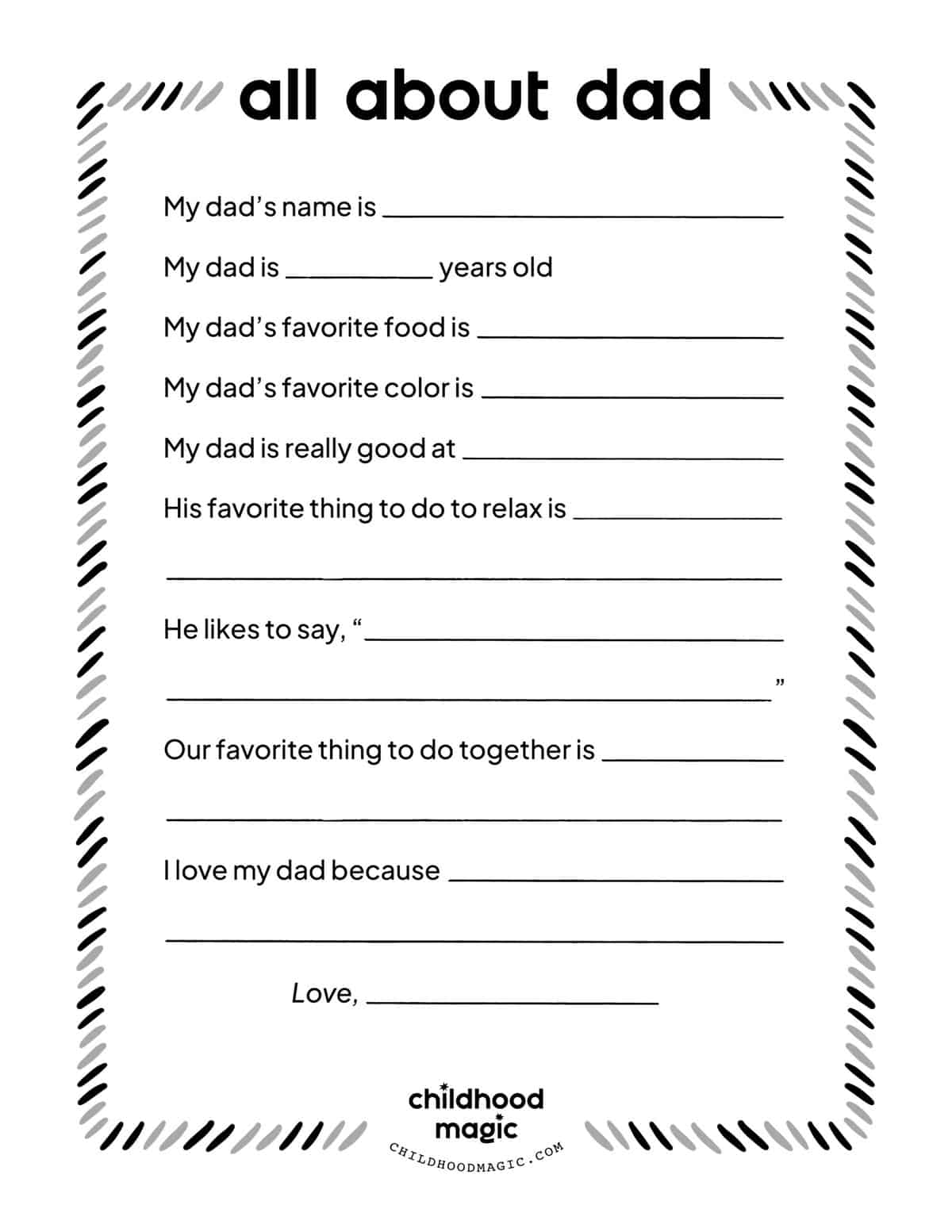 This downloadable PDF includes a Father's Day printable worksheet in full color.