Here are three ways to make a rainbow cake. These three ways can be used individually or all together. The three ways are the rainbow cake layers, rainbow cake topper, and the rainbow buttercream.
Rainbow cakes are an often requested birthday cake as well as for baby showers. Rainbows symbolize hope and beauty or fortune after a storm. They also signal inclusivity and pride—plus they are colorful and fun!
No matter your baking skill level, you can absolutely have success with one or more of these techniques to make a homemade rainbow cake!
Related: Check out our recipe archive for more ideas.
Rainbow Layer Cake
Supplies needed: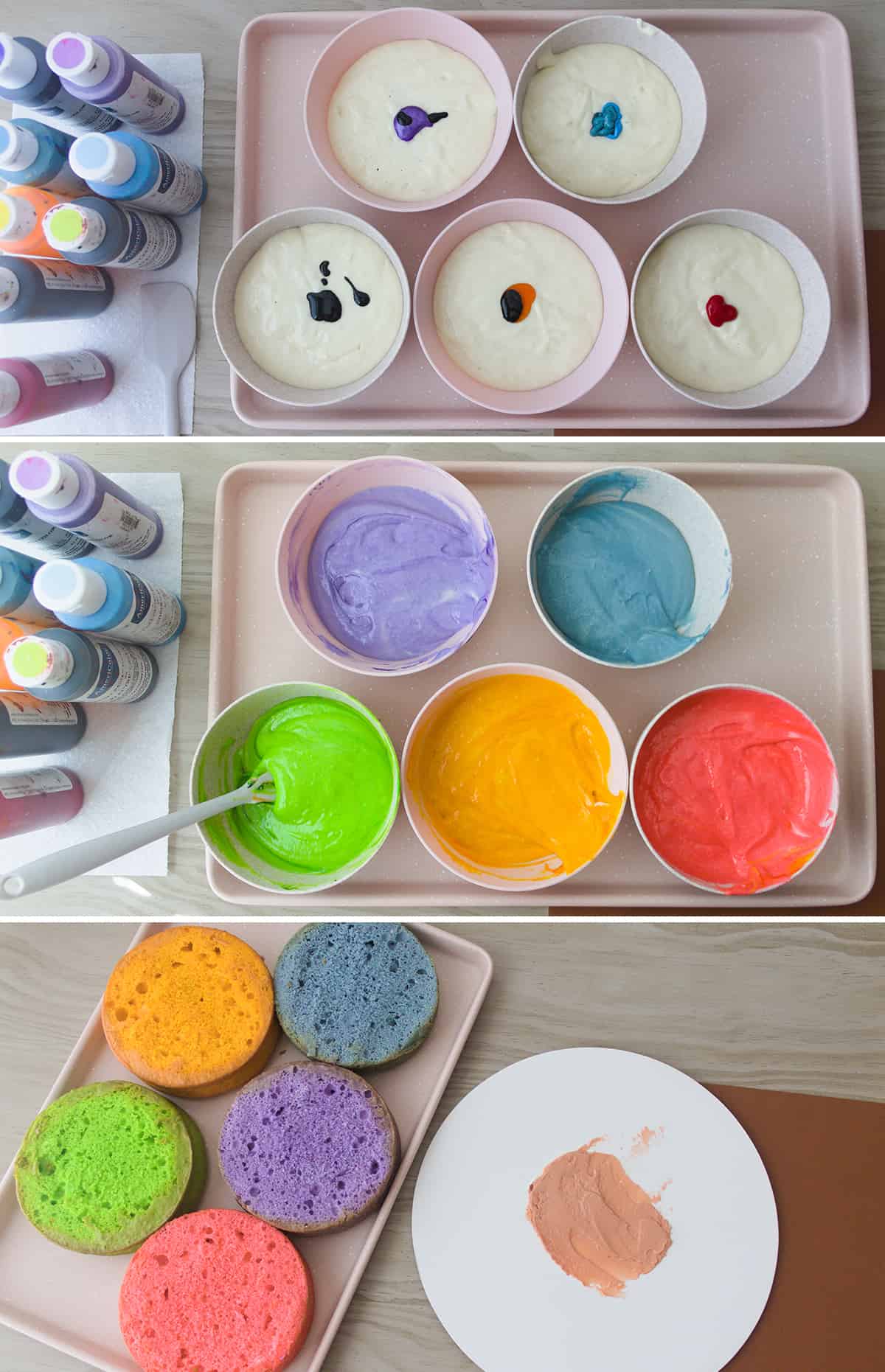 Make the cake batter and divide into separate bowls. Add enough gel drops to reach your desired level of saturation and mix. Transfer into cake pan and bake.
Once cooled, stack layers with a bit of buttercream. Seal the crumbs by covering in a light layer of buttercream. A tall cake usually wobbles when it's made at room temperature.
I suggest freezing your layers for about 2 hours before stacking—it makes it sturdy. Once layers are stacked, store in the fridge until you're ready to add the rainbow buttercream.
Rainbow Cake Topper
Supplies needed:
For this topper, you can mix your colors into the fondant, or you can buy them pre-colored. Add the gel color to your fondant and knead it until combined. Knead it like you would playdough.
Take your fondant colors and roll them into worm shapes between your palms or roll on a mat. I do both. Use something small and round to form the rainbow layers over (optional). I used a bottle cap.
After you place your first piece of fondant, wet the top with a brush before you add the next piece. Repeat until done.
Take a knife and cut the excess off. Use your leftover fondant and roll it out flat. Dampen the fondant and place two popsicle sticks. Place rainbow on top and cut off the extra bits of flat fondant. Set aside and let it dry for a day.
Rainbow Buttercream Frosting
Supplies:
Divide your buttercream into bowls. Add enough gel drops to reach your desired level of saturation and mix. Fill your piping bags with buttercream colors.
Cut off the tip of the bags and pipe all around the cake from the bottom up. Smooth buttercream with a spatula; you can also use a cake scraper. Smooth the top as well.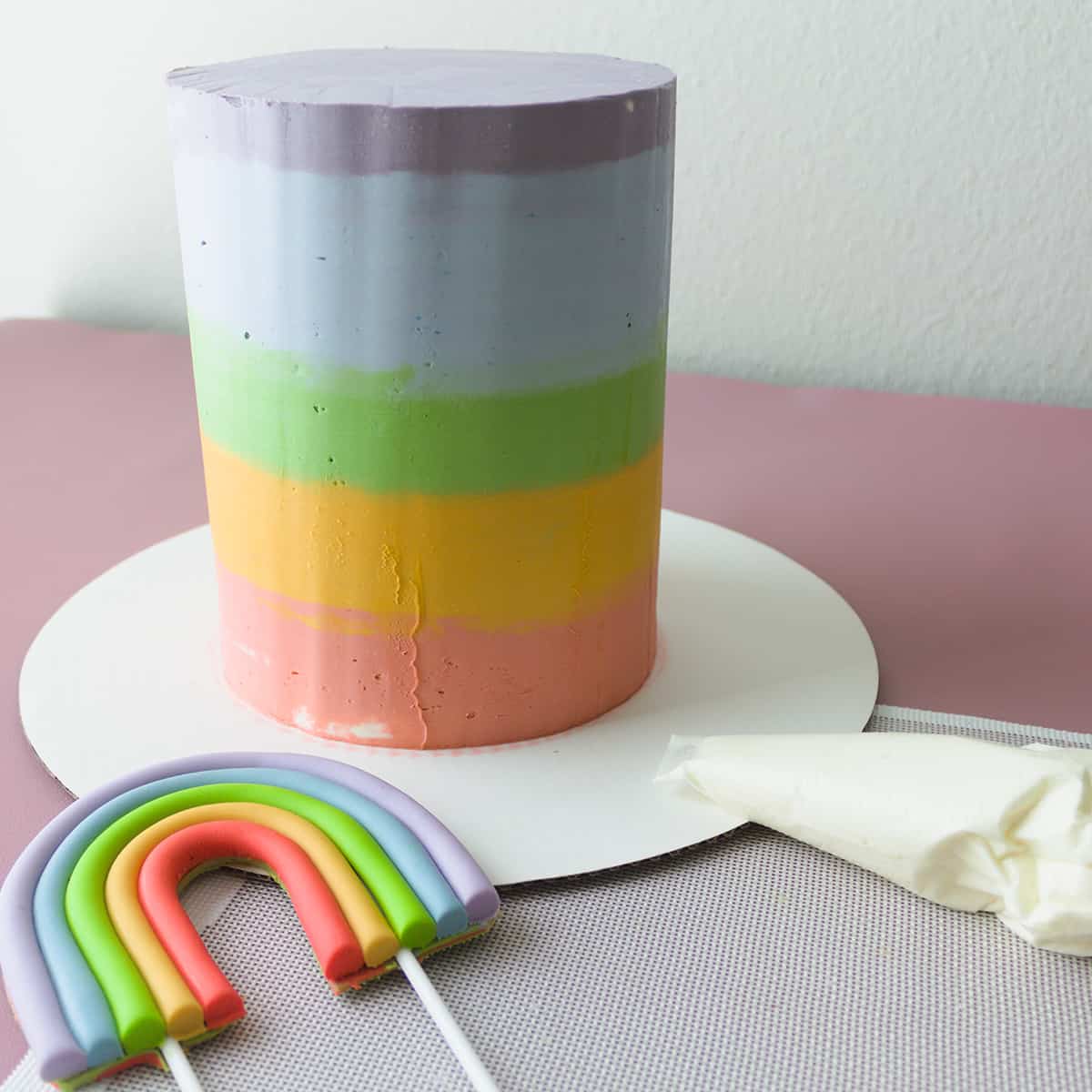 Once your cake is frosted and ready, place rainbow topper on cake. Add some dollops for clouds and top with your favorite sprinkles.
Let us know in the comments if you use one or more of these techniques to make your own rainbow cake!
More Dessert Ideas: