This ocean cake is so easy to make. Any home baker can have success with these techniques to make ocean waves on a cake, frosting seaweed, bubbles, and edible sand. You can totally make a homemade ocean cake!
Some examples of what you can make with this cake are: a mermaid cake, ocean creatures cake, or a pirate cake.
This basic ocean cake, with a few small additions (that you can buy or make), can work for many different birthday party themes and ages.
Related: Smash Cake, Rainbow Cake – 3 Ways, Dirt Cake, and our recipe archive.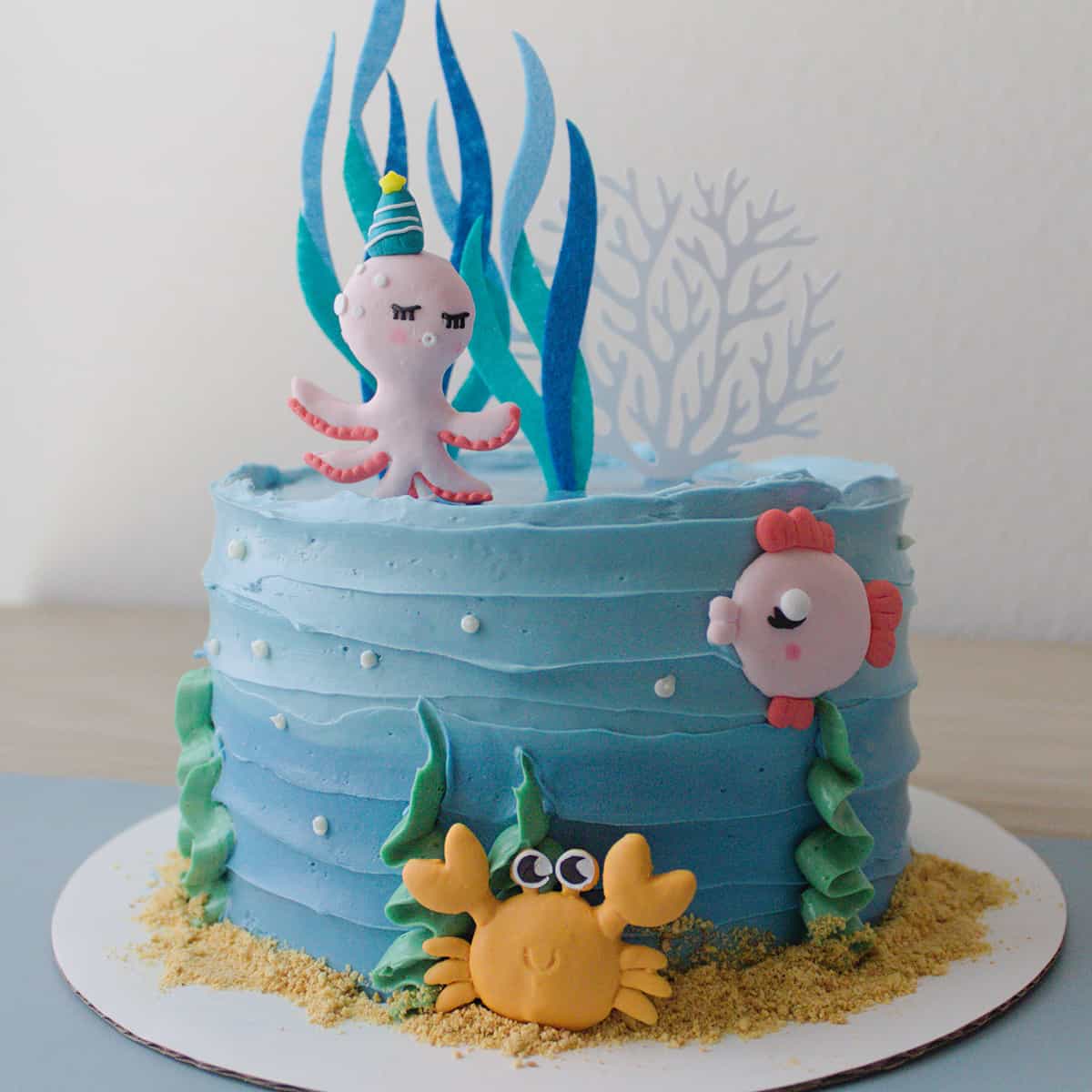 Supplies
Cake
Buttercream
Graham cracker crumbs
Spatula
Cake scraper (optional)
First, bake and cool cake so it's ready to frost.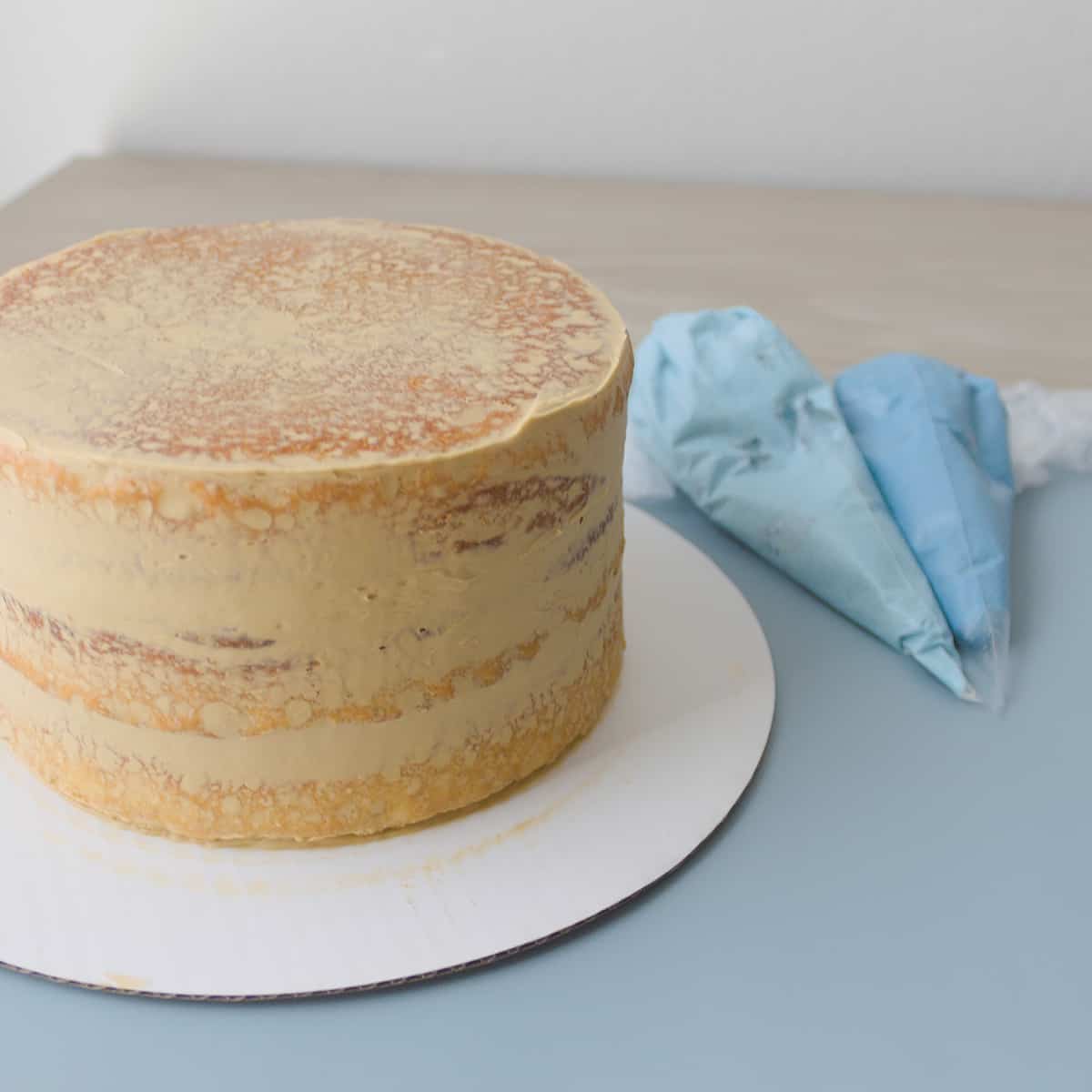 Ocean Waves on Cake
Divide the buttercream into separate bowls. Create two different blues (one darker than the other) and a green for the seaweed. Place blue and white frosting in piping bags. Place green frosting in a piping bag fitted with a tip 104.
Frost your cake with your blue piping bags. Start with the darker blue on the bottom and finish the top half with the lighter blue.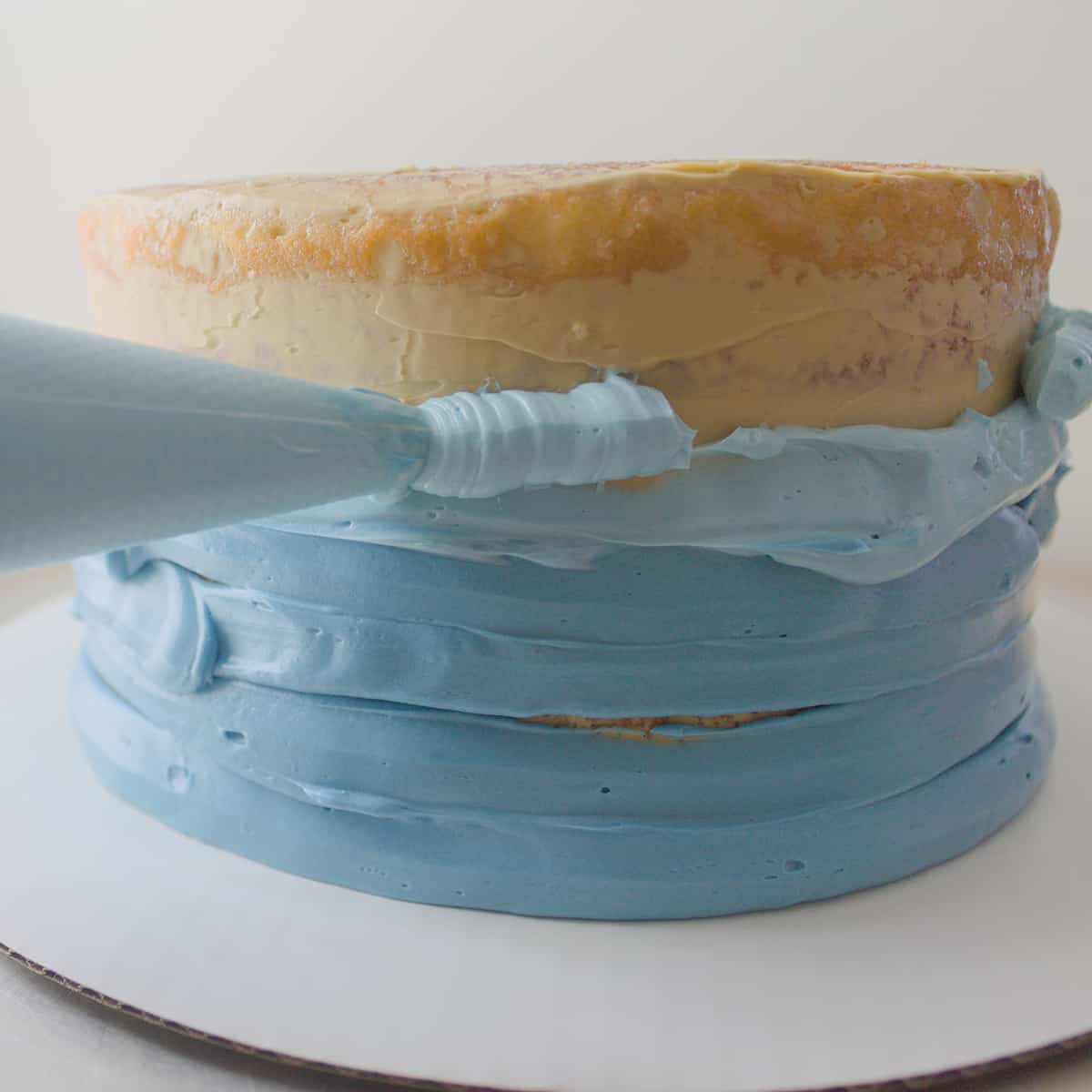 Smooth the frosting out with your spatula and or cake scraper. Once smooth, use the spatula with some light pressure against the cake and swirl around to the top of the cake.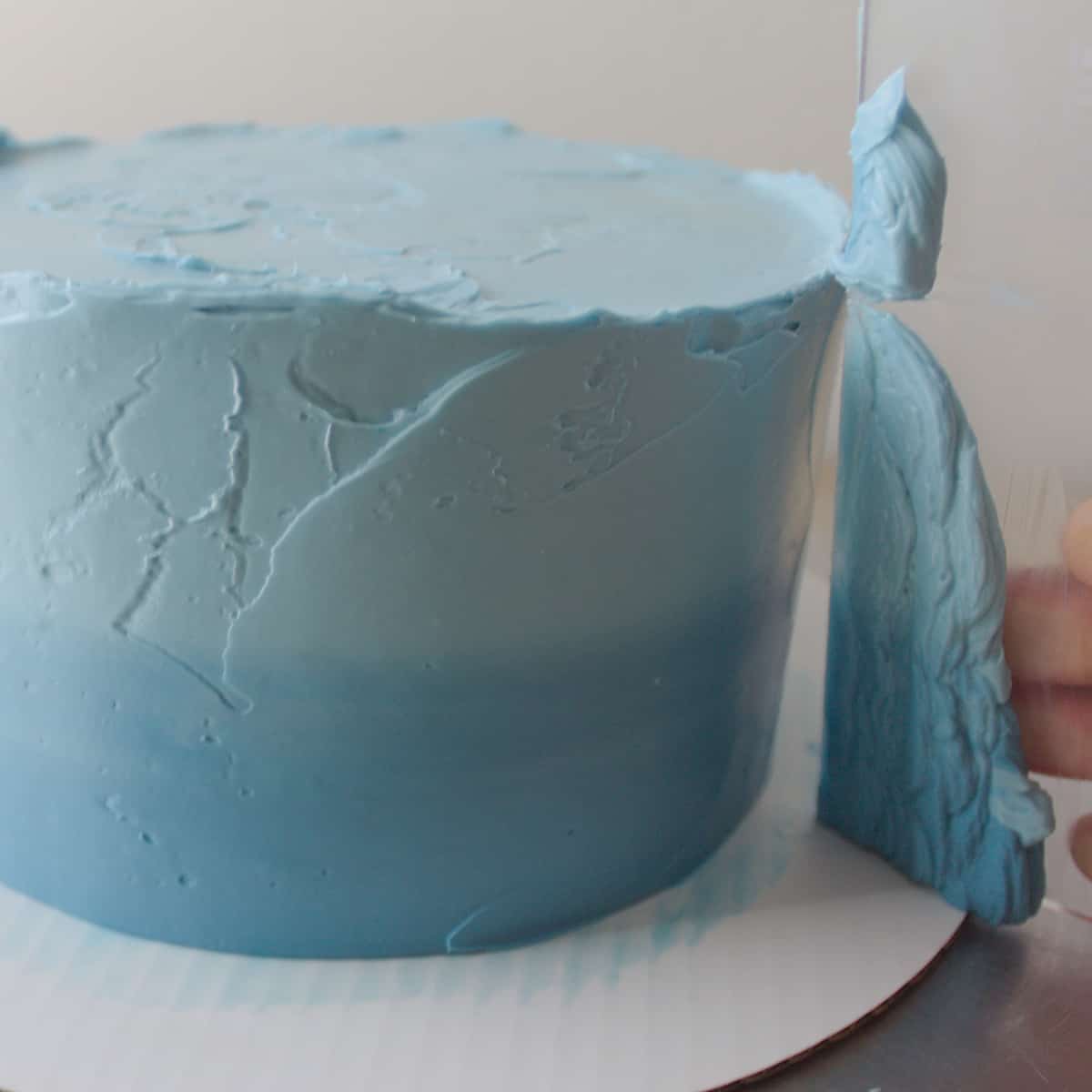 How to Make Seaweed Frosting
Take the piping bag fitted with tip 104 and practice making small zig zags on a paper towel or parchment paper. The fat end of the tip is what should touch the surface you're working on.
Squeeze buttercream out of the piping bag with consistent pressure, moving left and right up against the cake.
Cut a small hole in the white piping bag and add little dots or blobs to the cake to make the bubbles.
How to Make Edible Sand
At the base of the cake, spoon crushed graham crackers all around as the sand. Decorate with some cake decorations or leave as is and top with candles!
Decoration ideas: