Looking to make a dirt cake? This cake is perfect for adding gummy worms, construction vehicles, and garden party cakes, to name a few.
There are many ways to present this type of cake, and in this post, I'll show you how to make the edible dirt and one technique for a birthday cake with a number on top.
What is dirt cake? It's just cake that looks like it's covered in dirt. Really, it's just a couple of yummy ingredients.
Often, the edible dirt will be used in small terra cotta pots with pudding and gummy worms, but you can also use it on sheet cakes for a construction, dirt track, or garden theme.
Related: Ocean Cake, Rainbow Cake, Unicorn Cake, and our recipe archives.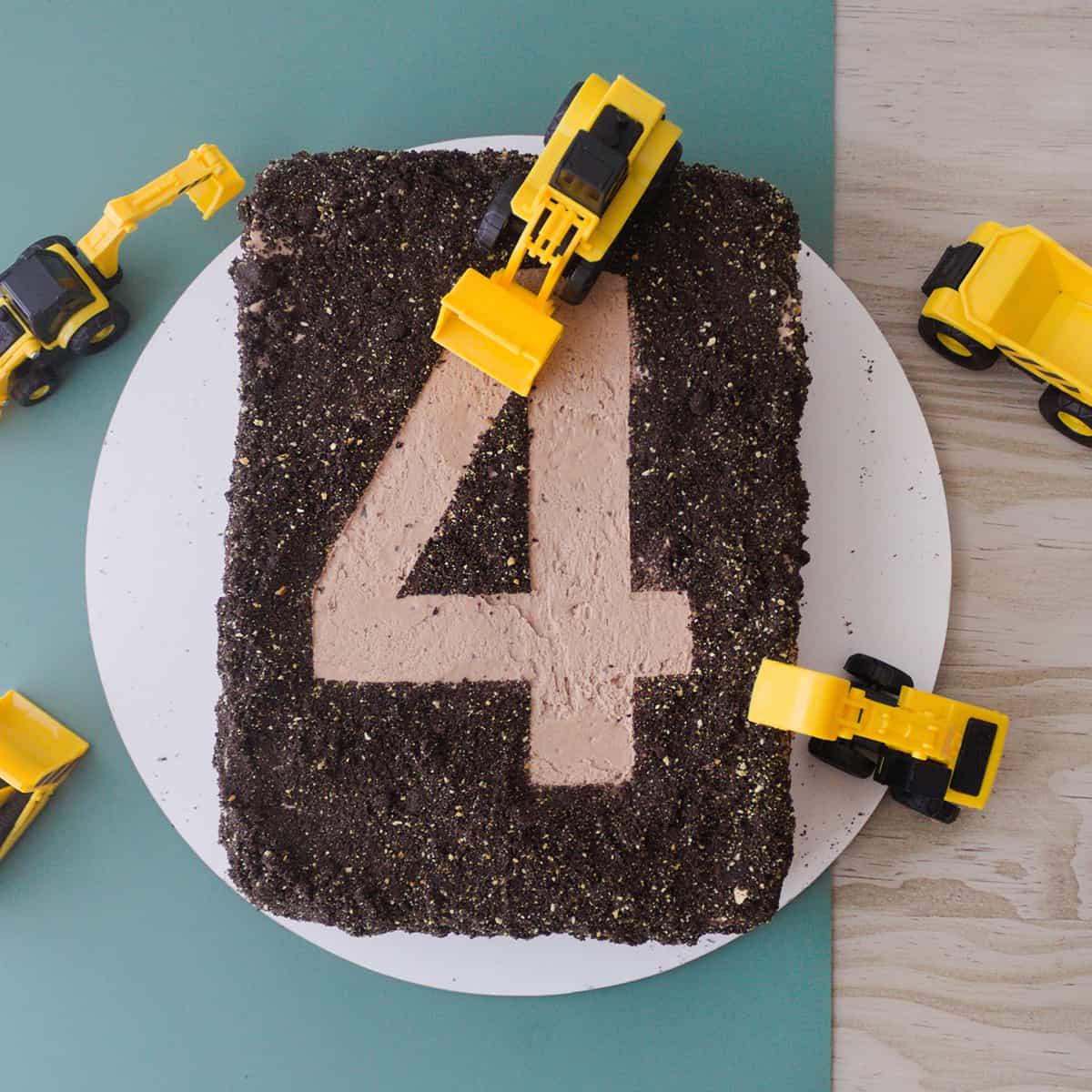 Supplies:
Cake (any flavor)
Buttercream (colored brown or chocolate)
Crushed Oreos or Oreo pie crust
Graham cracker crumbs
Spatula for spreading buttercream
Number cutout (optional)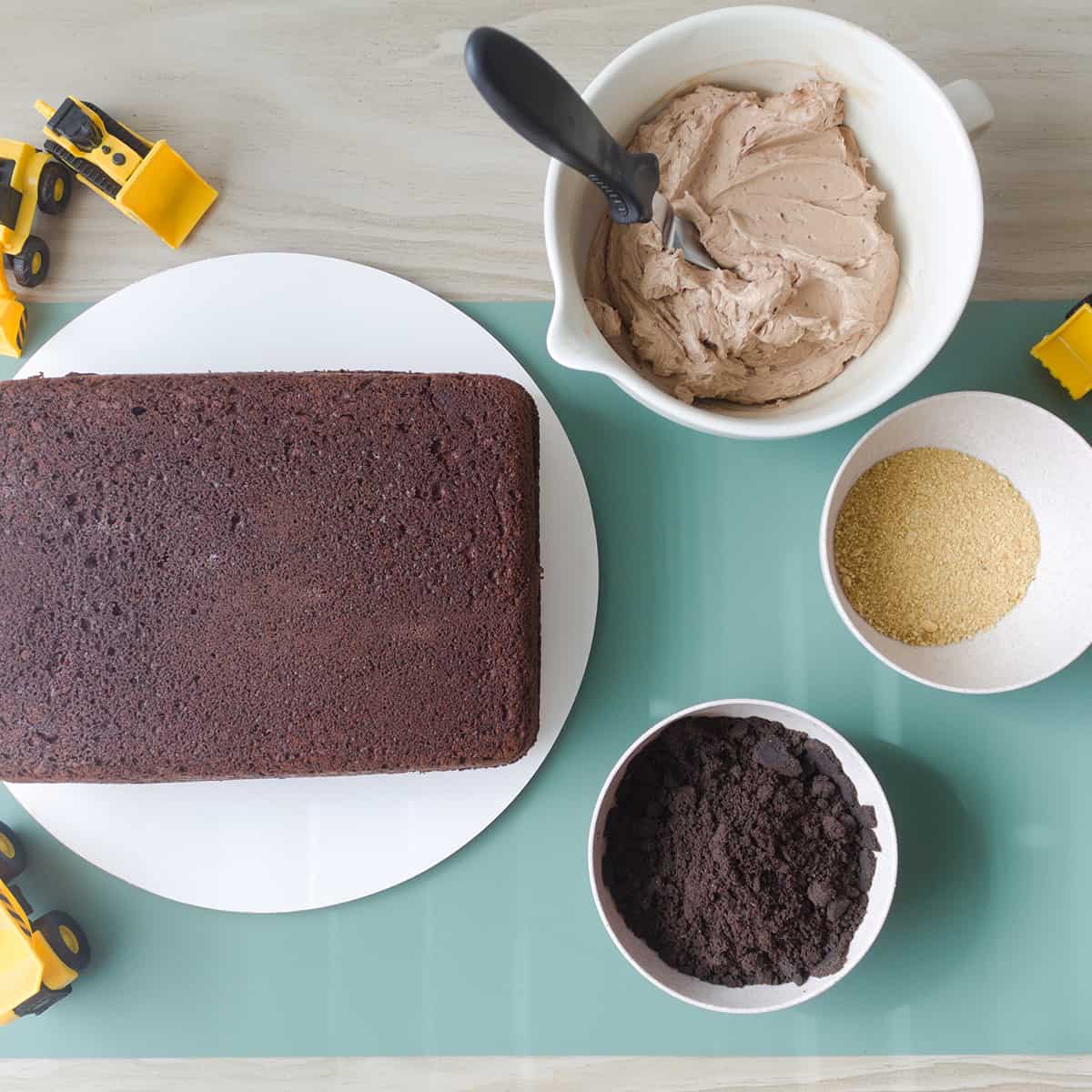 How to Make a Dirt Cake:
Make the dirt. Take an Oreo pie crust (or you can crush your Oreos in a food processor) and combine it with a little bit of graham cracker crumbs until you have your desired dirt look.
Ice your cake with buttercream. Brown or chocolate buttercream works best because it blends with the dirt topping. Store bought buttercream works great for this cake since you don't need the buttercream to hold its shape.
Center the number cutout on top of the cake. This is an optional step. It gives it a look of an area being plowed.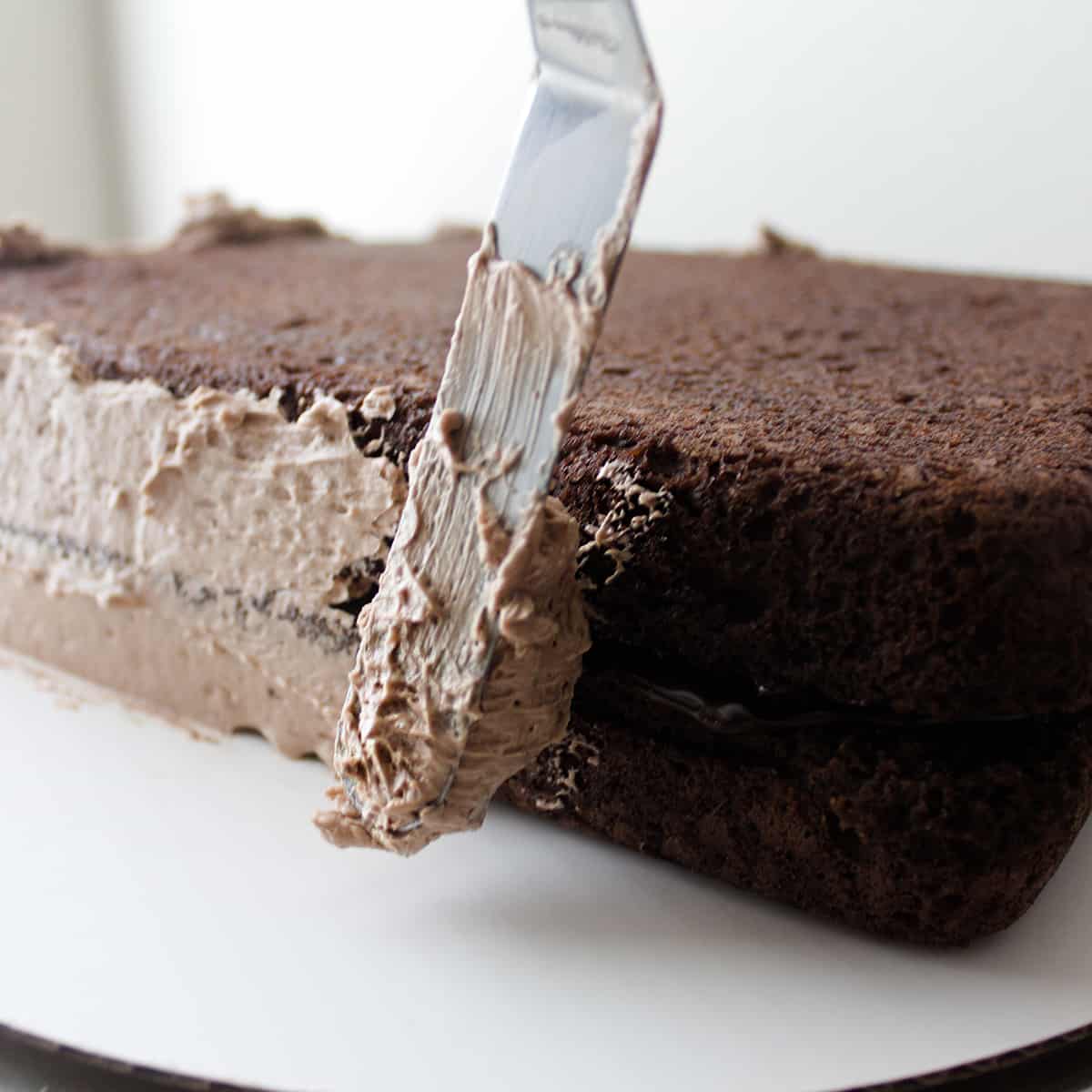 Place the cake on a big sheet pan or cut out a large piece of parchment paper to help contain the dirt topping.
With clean hands or a spoon, add the dirt topping all over the cake. Sweep anything off the number cutout and your board.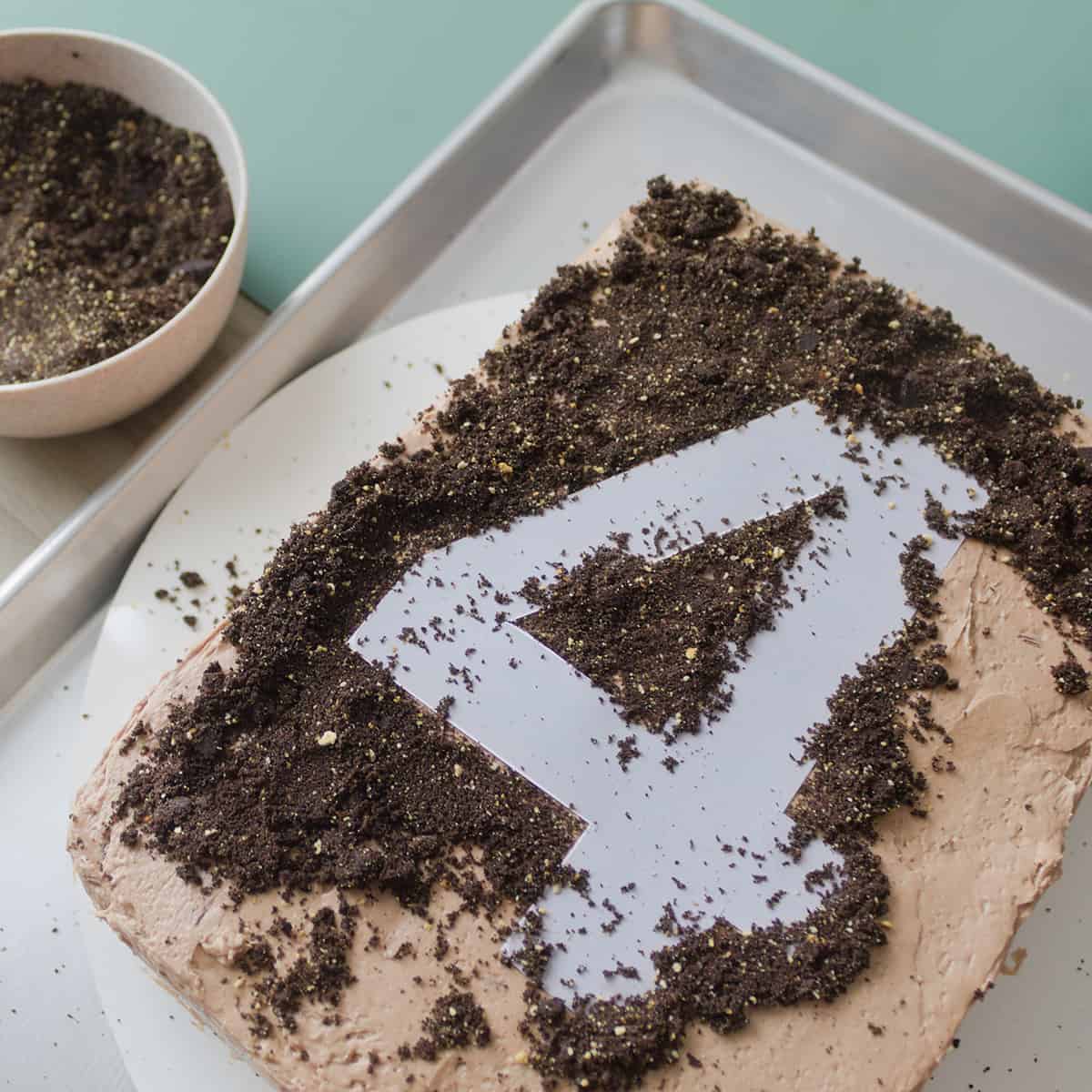 Freeze the cake about 20 minutes. Then, peel off the number cutout. Place little toys or other accents on the cake to add to the look (optional).
Optional Supplies: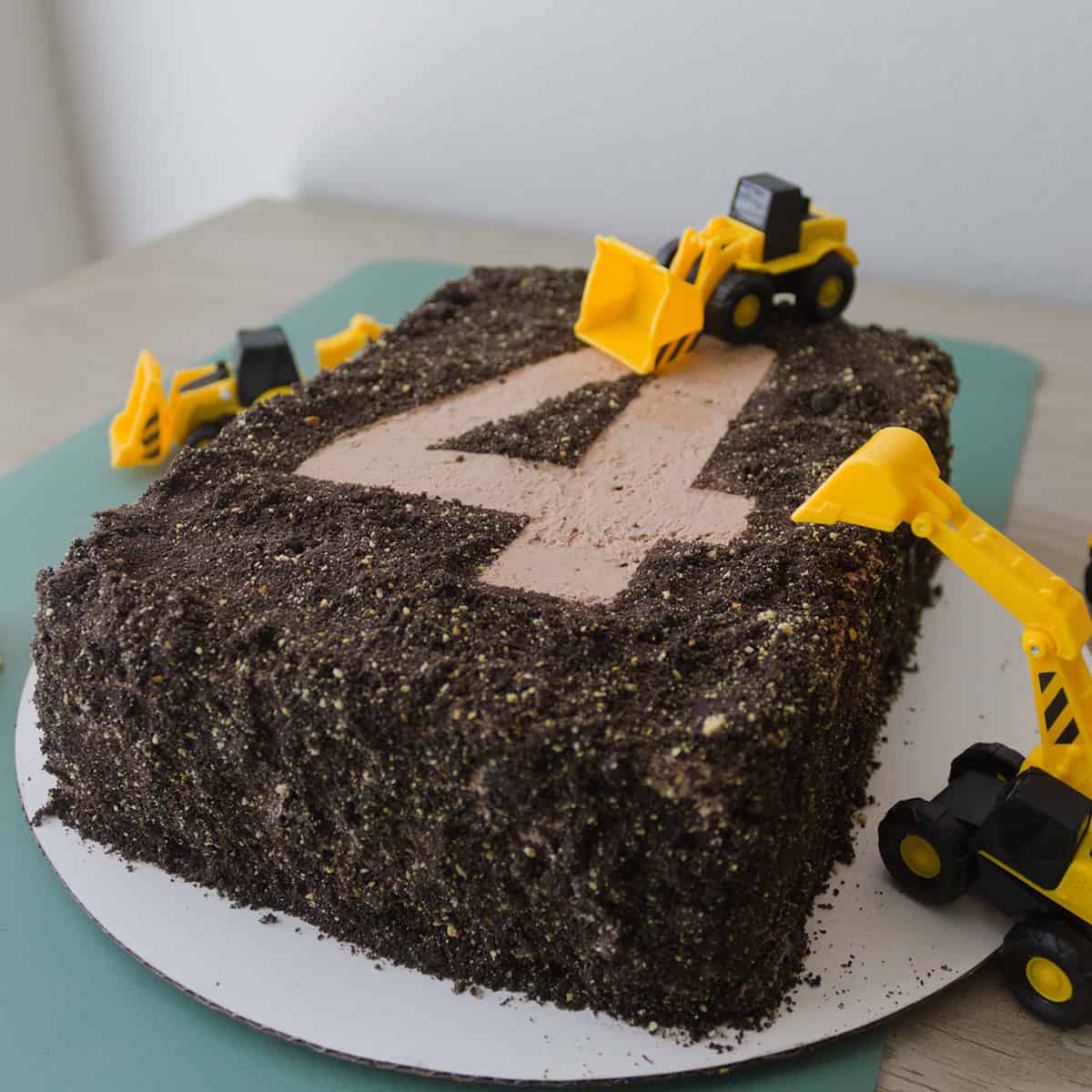 There you have it, an easy homemade dirt cake. Enjoy!
More Dessert Ideas: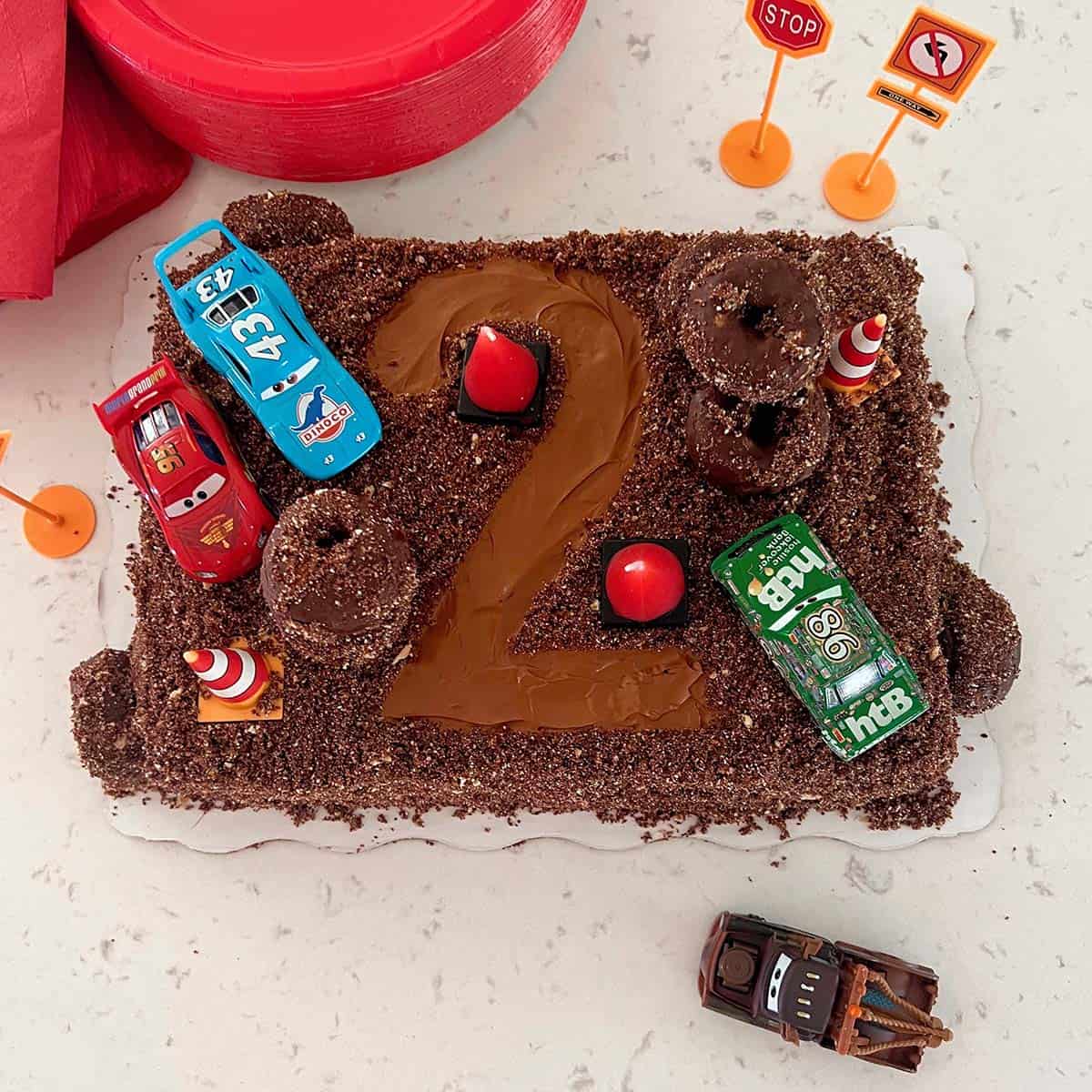 Emma used this tutorial to create her son's second birthday party cake! The idea was to create a dirt track (Thunder Hollow – Cars 3) racing cake for their Pixar Cars themed party.