This Valentine's Day-themed I Spy printable is a fun game for kids and the perfect activity to celebrate the holiday. All you need is some printer paper and a pen or pencil to play I Spy.
This game is great for elementary schools, teachers and classrooms, church groups, and even a way to break up a rainy day (or to use on a road trip!).
I Spy is a game that helps kids recognize images and shapes, and it strengthens their counting skills. You can even set a timer when they play for an extra challenge!
Looking for More Valentine's Day Printables and Activities?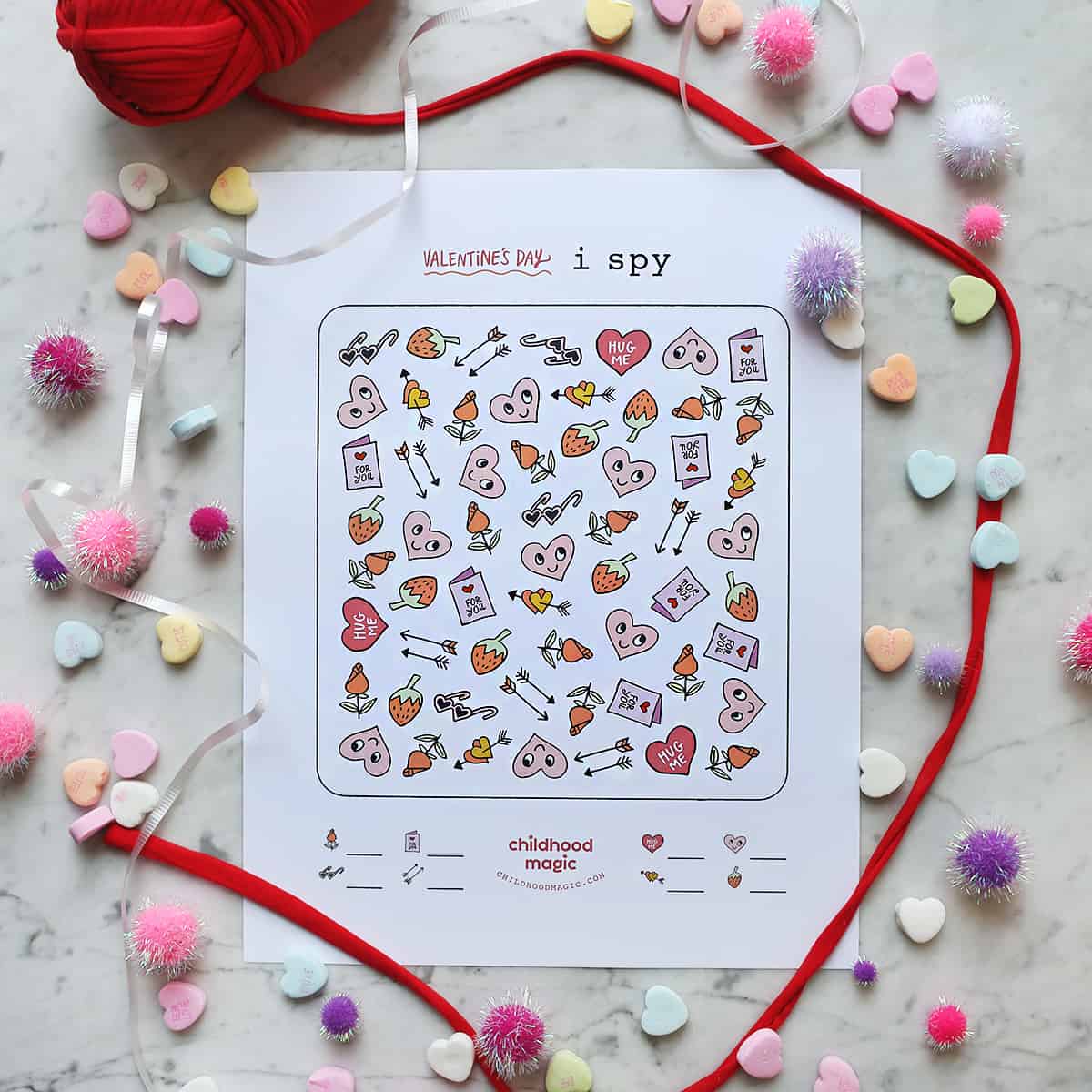 This Valentine's Day I Spy printable is available in a downloadable link (at the bottom of this post) in black and white and full color.
If you want to reuse this game over and over, we recommend getting some self-laminating sheets and markers to wipe off after each game.
Supplies and Directions for Valentine's Day I Spy:
If you're printing this at home, you'll need some regular printer paper or cardstock along with this printable download. I like to buy this brand in bulk.
When printing, make sure to check the preview and make sure you don't need to resize. You may need to adjust your settings to make sure the print fits to the page.
You can print this in black and white, too!
If you're using this printable as a classroom activity, make a "master answer guide" that you can either share with students to check their work or help them if they have questions.
How to Play I Spy:
This printable is filled with Valentine's Day-themed images. At the bottom of the page, there is a "key" with each image.
Count how many images (i.e., heart sunglasses) on the page and write the number in the blank space.
Feel free to cross off each image after counting! Kids can also color in the images on the black and white version of this game.
Downloads:
This downloadable PDF includes a printable I Spy game (with eight images to find) in black and white.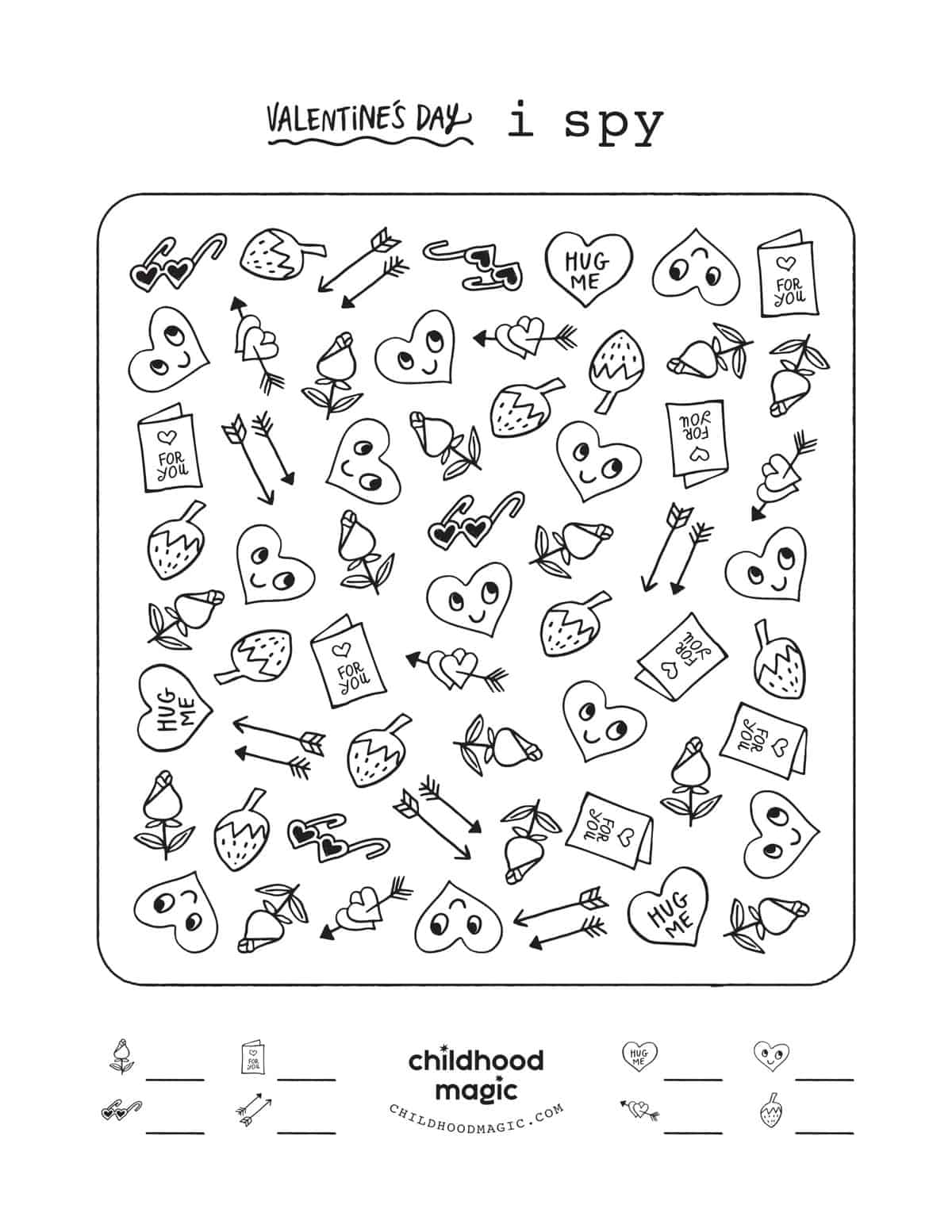 This downloadable PDF includes a printable I Spy game (with eight images to find) in full color.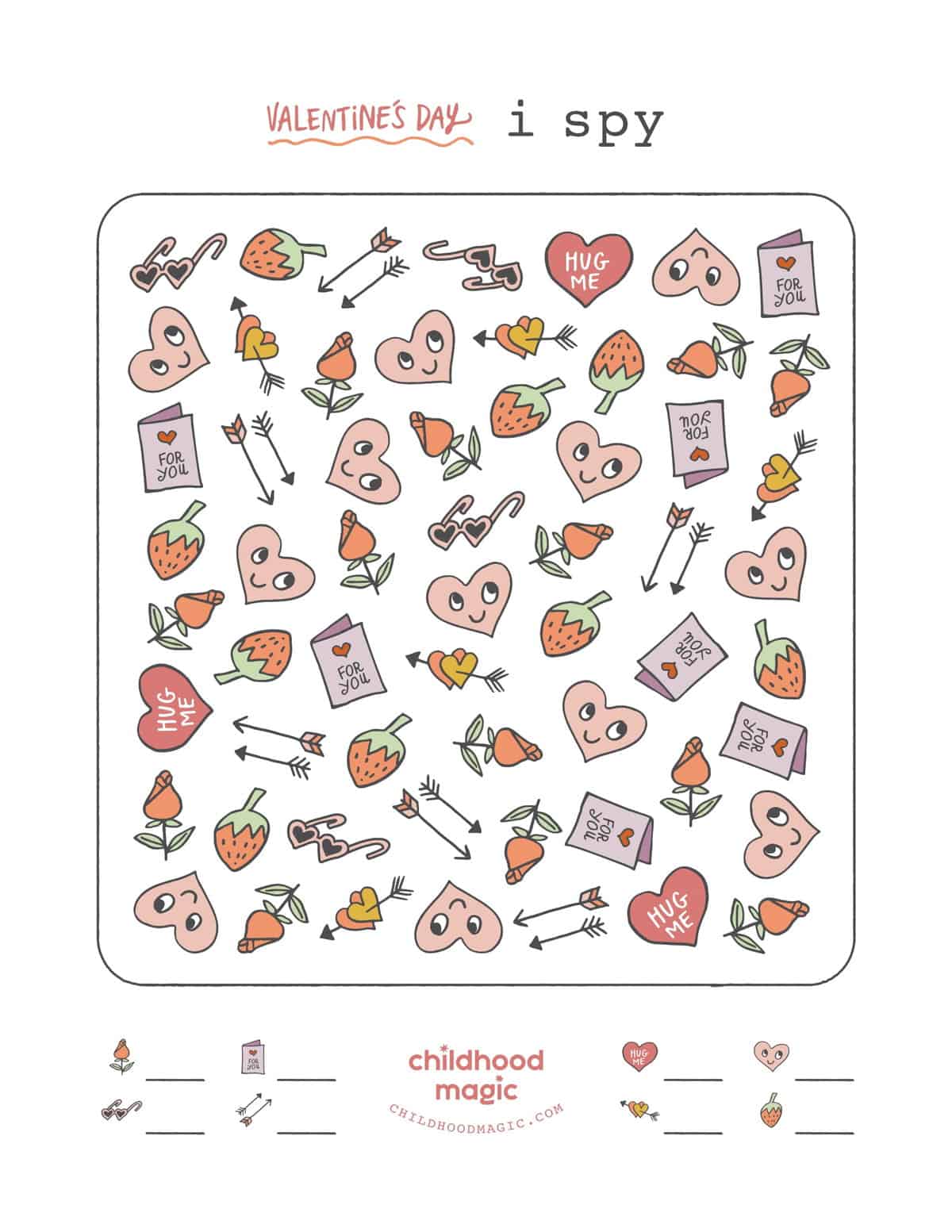 More Valentine's Day Ideas: