Each spring, we pull out our small collection of Easter books and make Easter crafts to get in the festive spirit.
In addition to the Easter bunny surprises and the egg hunt, I love to spread out the magic for several weeks before with books and crafts to celebrate the season.
Looking for Easter Activities? Try These!
Easter Tic-Tac-Toe
Easter Memory Game
Favorite books for Easter:
Easter is so much fun—both for reading and craft time. Each year, we add a couple of new books to our collection.
You're My Little Honey Bunny
We love this book series—they are all really fun to read and beautifully illustrated. They put my kids in the best, sweetest mood since the themes are so loving and kind.
Link: You're My Little Honey Bunny
The Easter Egg is Missing!
This is a cute toddler book with cutouts. It ends with the discovery of the golden egg.
Link: The Easter Egg is Missing!
Crack! Crack! Who Is That?
My children like interactive books like this one that have moveable pieces. This book is about all different types of eggs and who is in them.
Link: Crack-Crack! Who Is That?
Our Top 10 Favorite Easter Books for Children: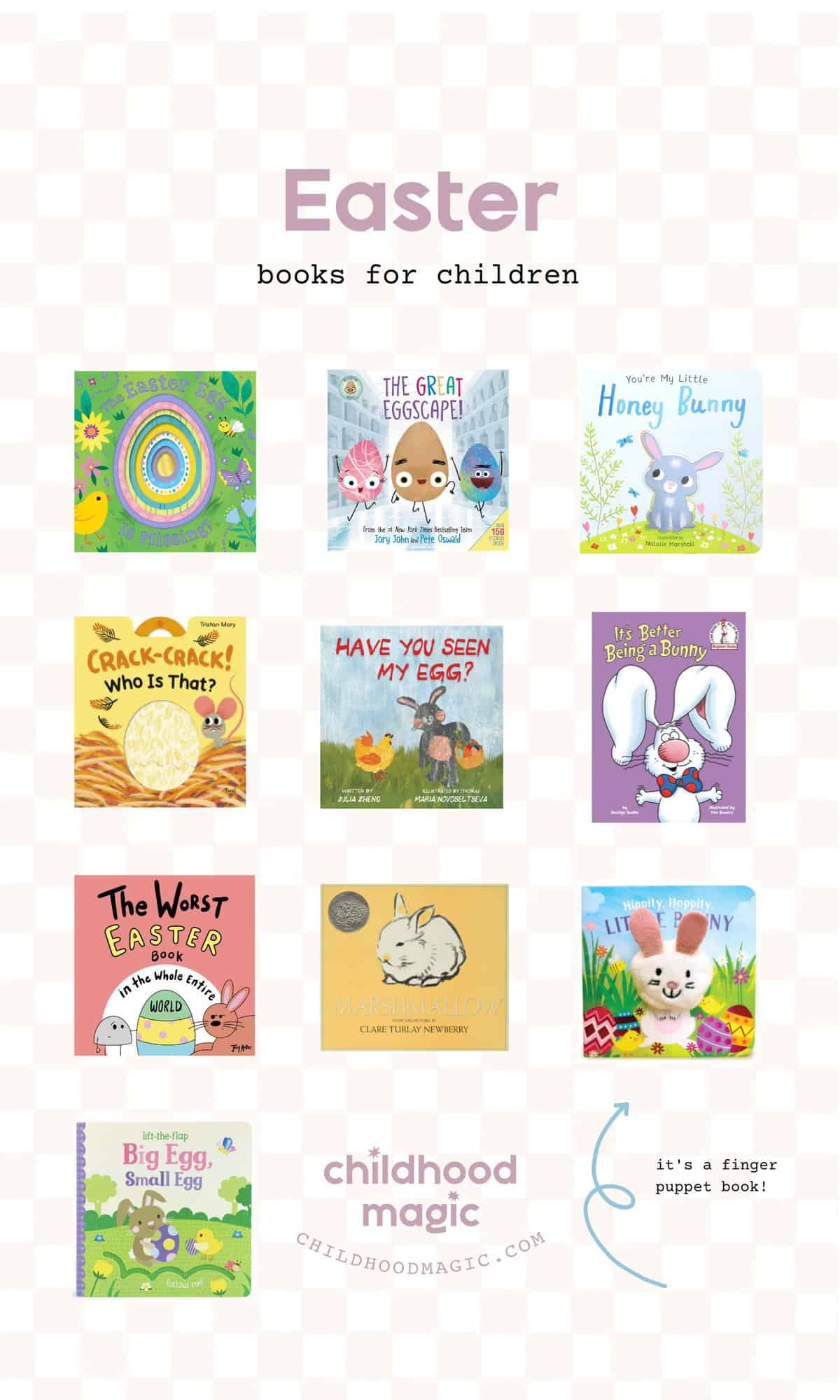 Looking for Easter Crafts and Activities: