Today, we're sharing a roundup of books perfect for celebrating Hanukkah. We found some really sweet and charming books.
If your family is not Jewish, these books are a great way to introduce your children to Hanukkah and educate them. Honestly, I learned some new things as well!
Looking for Hanukkah Activities? Try These!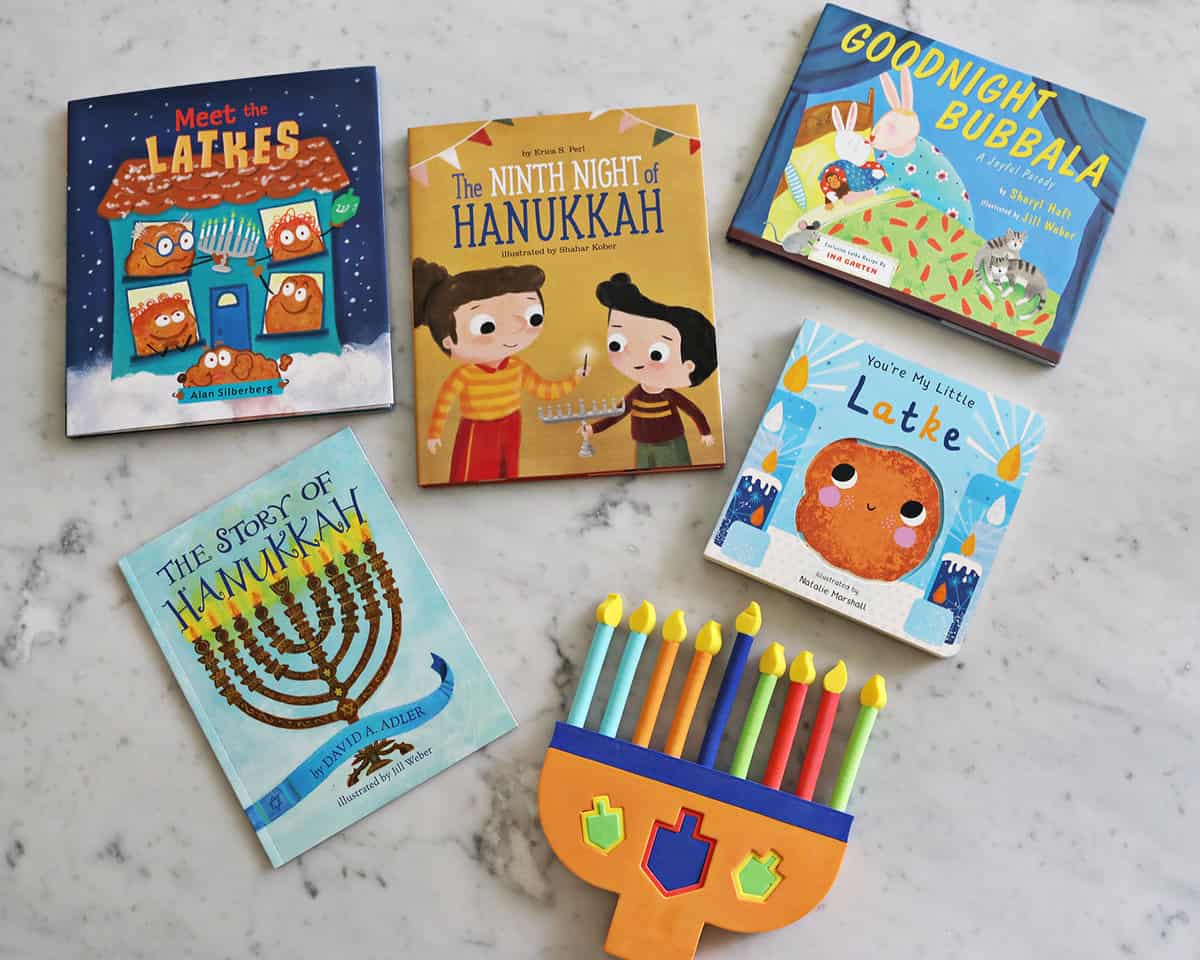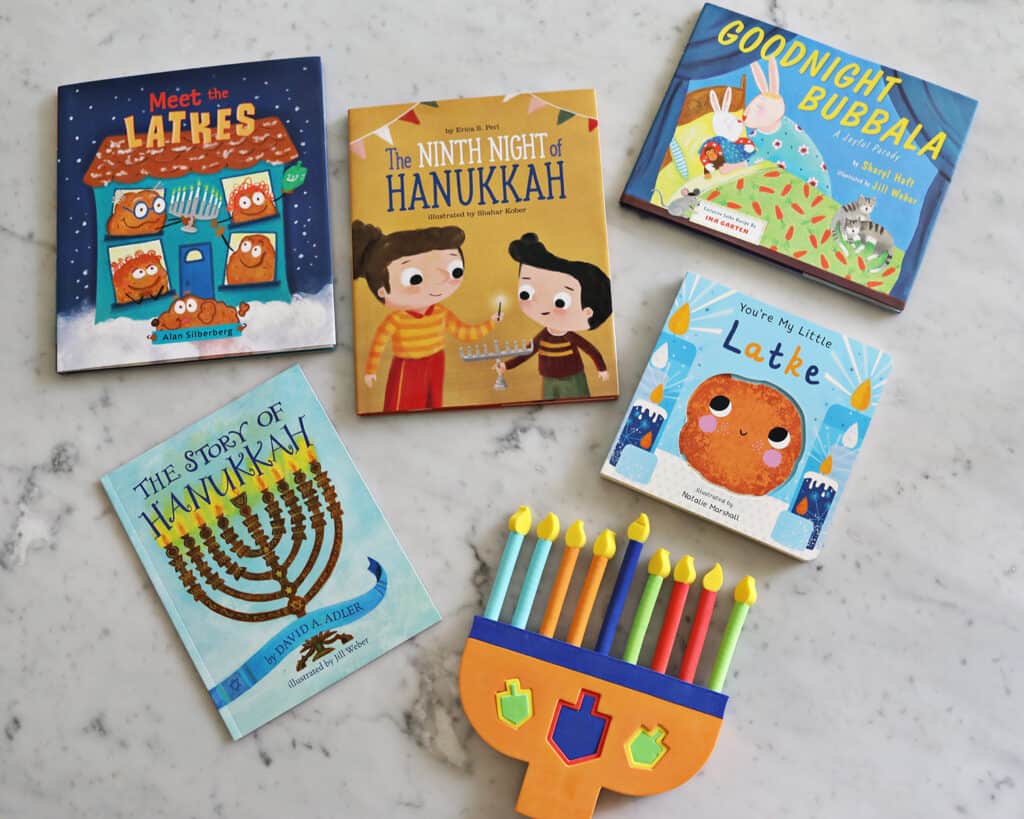 Here's a link to the menorah toy above.
What is Hanukkah?
Hanukkah is a Jewish festival of lights. It lasts eight days, beginning on Dec. 18 and lasting until Dec. 26 (2022). Hanukkah is celebrated by lighting a candle on the menorah each day.
Traditions include making latkes (potato pancakes), sufganiyot (jam-filled donuts), lighting the menorah, playing with dreidels (four-sided spinning tops) and exchanging gifts.
Favorite books for Hanukkah: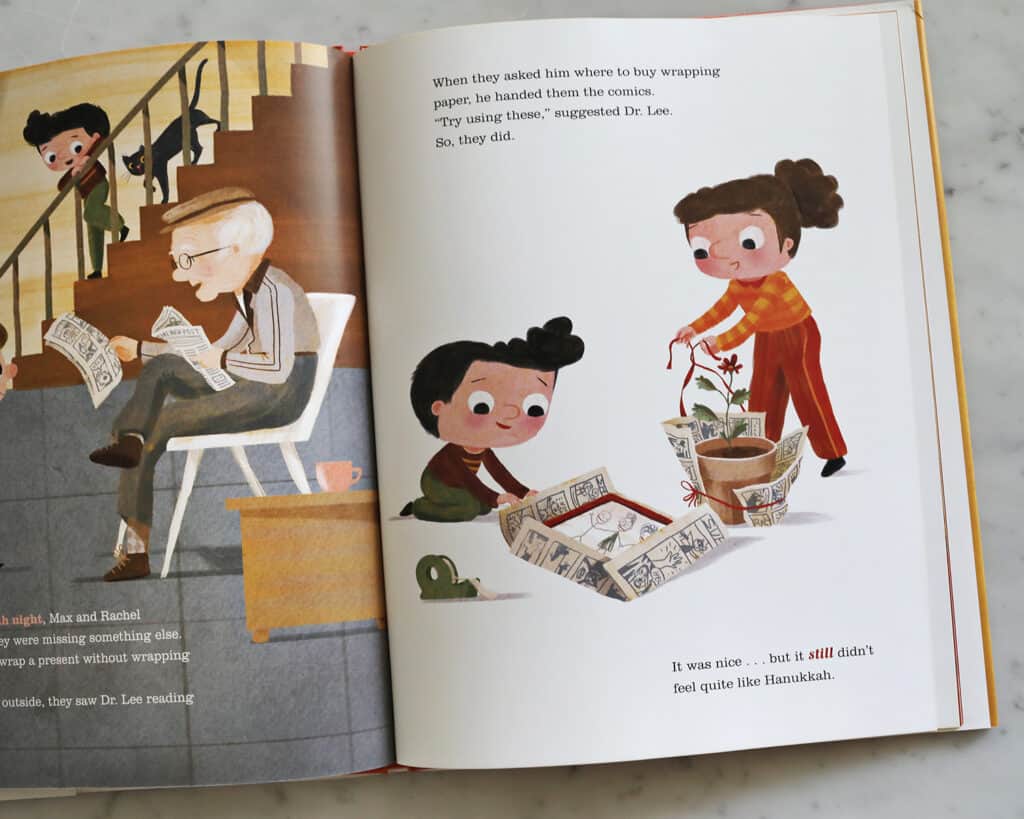 The Ninth Night of Hanukkah
This book is about a family who has just moved to a new apartment and has misplaced their Hanukkah box. Neighbors help them find replacement items, and at the end of the book, they find the missing box.
The illustrations are wonderful.
Link: The Ninth Night of Hanukkah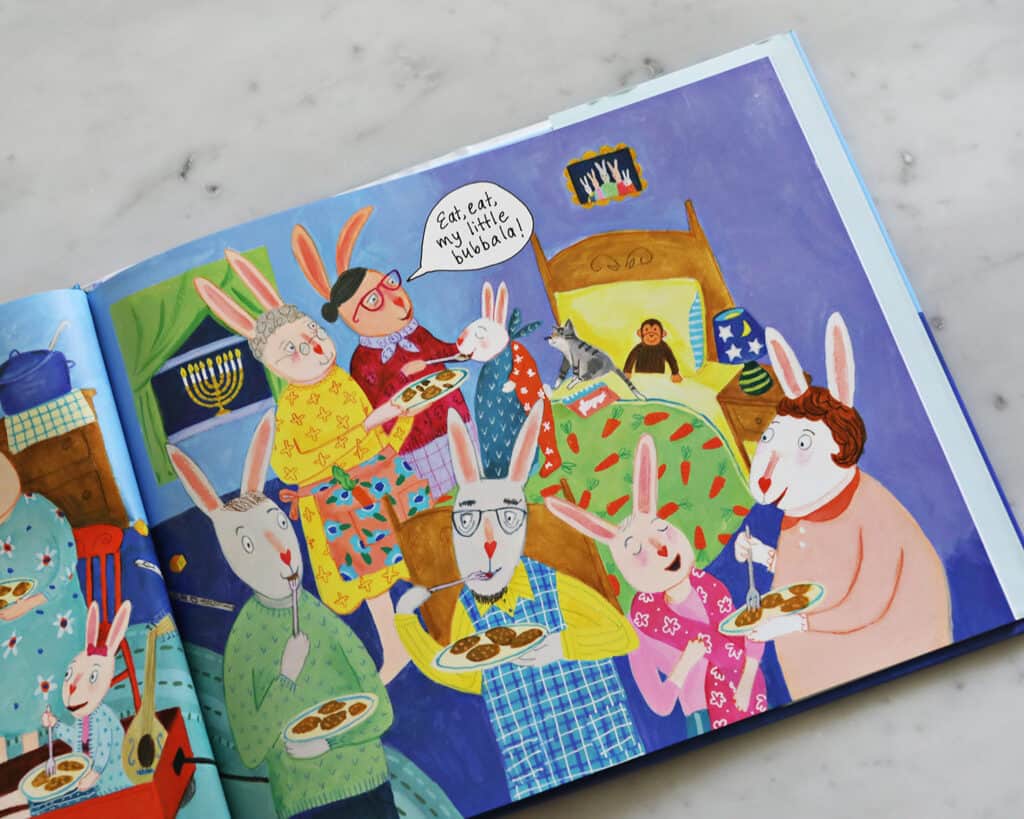 Goodnight Bubbala
This adorable retelling of Goodnight Moon is absolutely beautiful. The end of the book includes an easy latkes recipe by Ina Garten.
Link: Goodnight Bubbala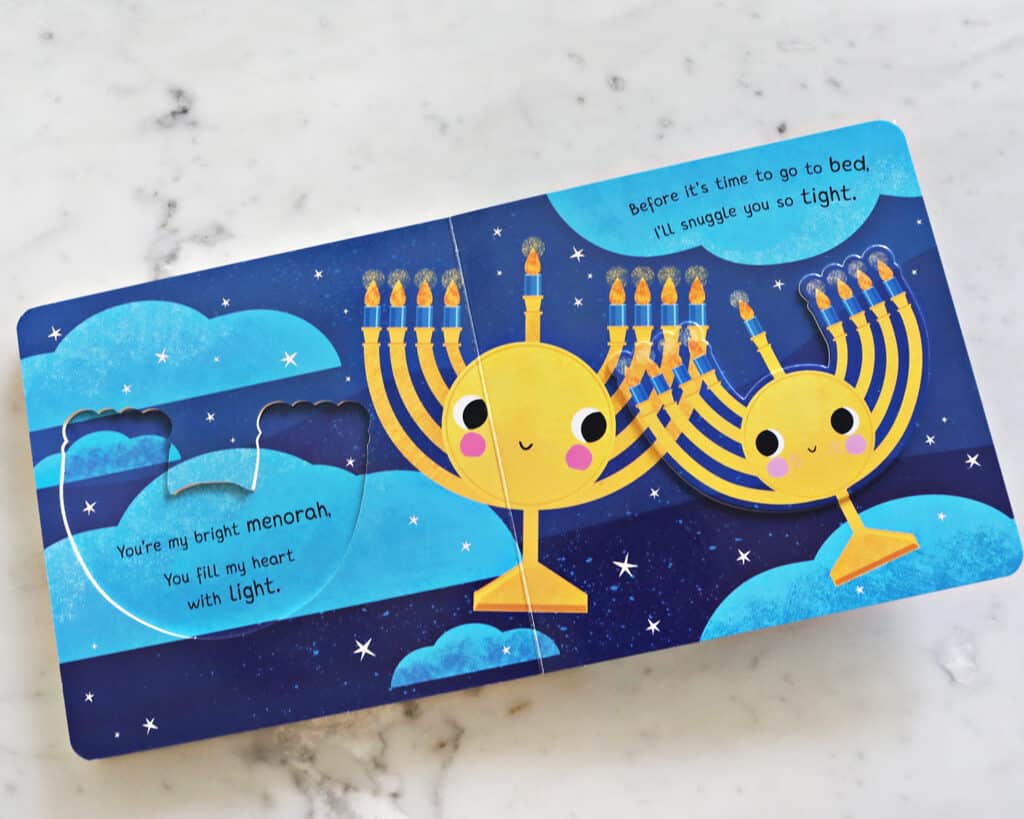 You're My Little Latke
This book is part of my favorite series for toddlers. The rhyming story is very sweet, and the cutouts and raised elements of the board book will be fun for your child to touch. It's super sweet!
Link: You're My Little Latke
The Story of Hanukkah
This book is great if you are looking to teach your child the history of Hanukkah.
Link: The Story of Hanukkah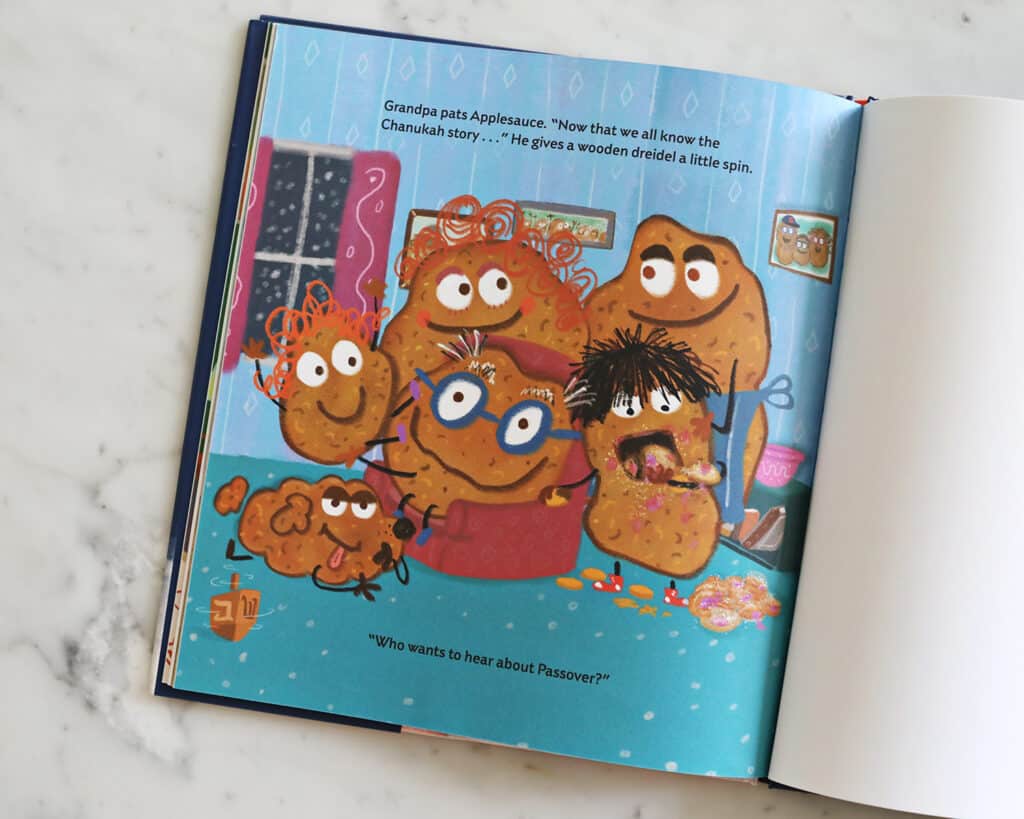 Meet the Latkes
This is an adorable story about a family of lakes. It is very funny and silly while still teaching quite a bit of Jewish tradition.
Link: Meet the Latkes
Our top 10 Favorite Hanukkah books for children: