This leaf template is the perfect way to start any fall season or craft. We've included six free printables that include a variety of leaf shapes.
These leaves can be used to make a fun garland or as the base for any project. They're also great to pair with a fall book, and for learning about different types of trees and the leaves that they make.
Below, you will find PDFs files that you can download to print. We've included five leaf templates and a page with all of the leaves page (in a smaller size) for six total free printables.
These would make great coloring pages or a fun paint project!
Looking for More Fall Ideas and Templates?
How to Use This Leaf Template:
This template is for personal and educational use only. Feel free to use it at home or in your classroom. It is not intended for commercial use. If you use our template, please link back to this page.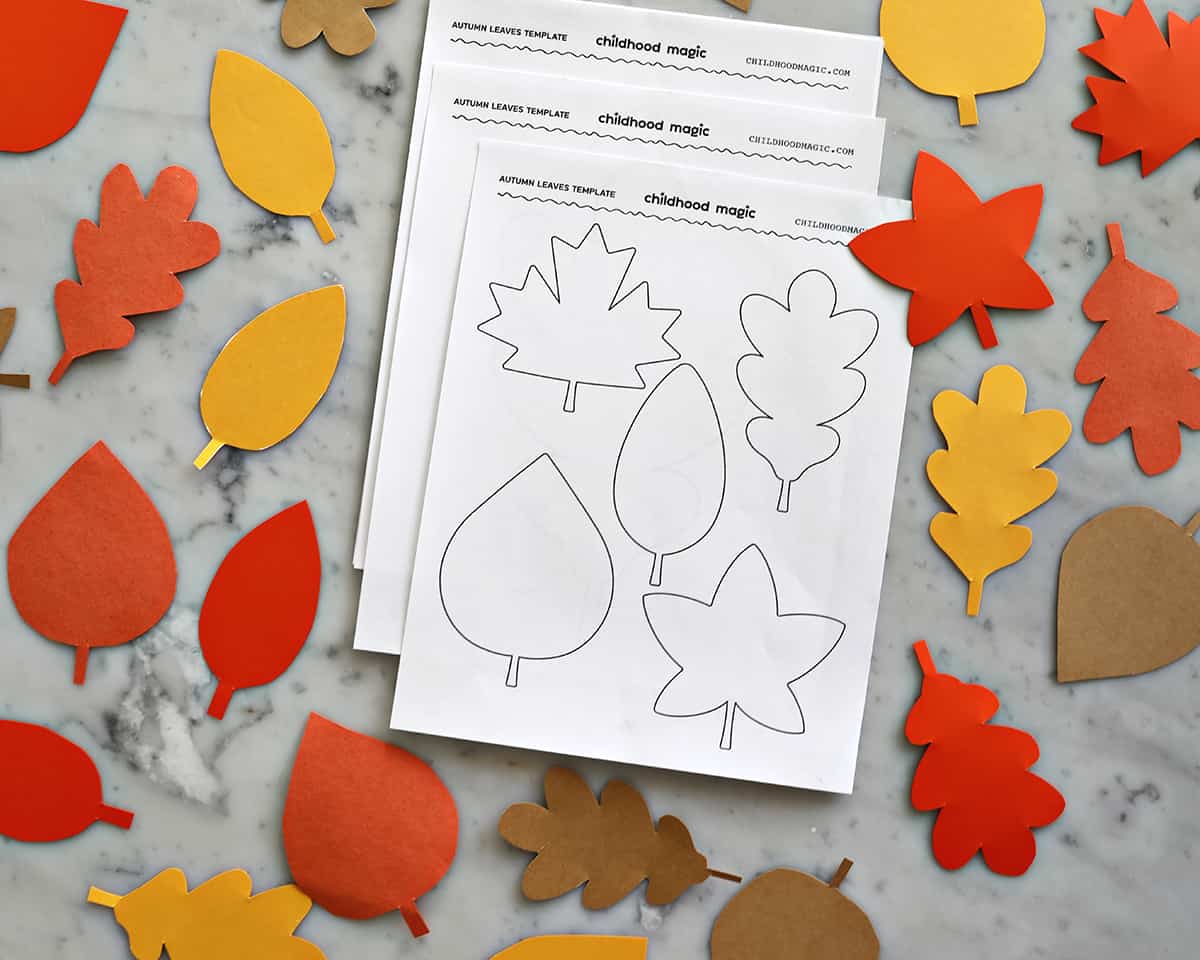 Leaves Printable:
Using a fall-themed printable is a fun way to teach children of all ages about the changing seasons. If you're using it with a toddler, it's the perfect craft while reading a book about autumn.
As a preschool or kindergarten craft, they can do more of the cutting and coloring with you. You can also print out multiple pages of the templates and use them as an opportunity to learn about how different colors and stages of nature work.
Basic Leaves Cutout:
Ready to make your cutout leaves? Follow these steps!
Supplies Needed:
Steps to Assembling Leaves:
Print out your leaf template(s).
Cut them out and trace them onto construction paper.
As an alternative, you can trace one outline on paper in the color of your choice and use paint or markers to add the details.
More Ideas to Try:
Use this template as a coloring page.
Print out and use the paper as a painting game or guide.
Use the leaves to make a garland or as name tags.
Leaves Printable:
This downloadable PDF is for a page with five different leaf shapes.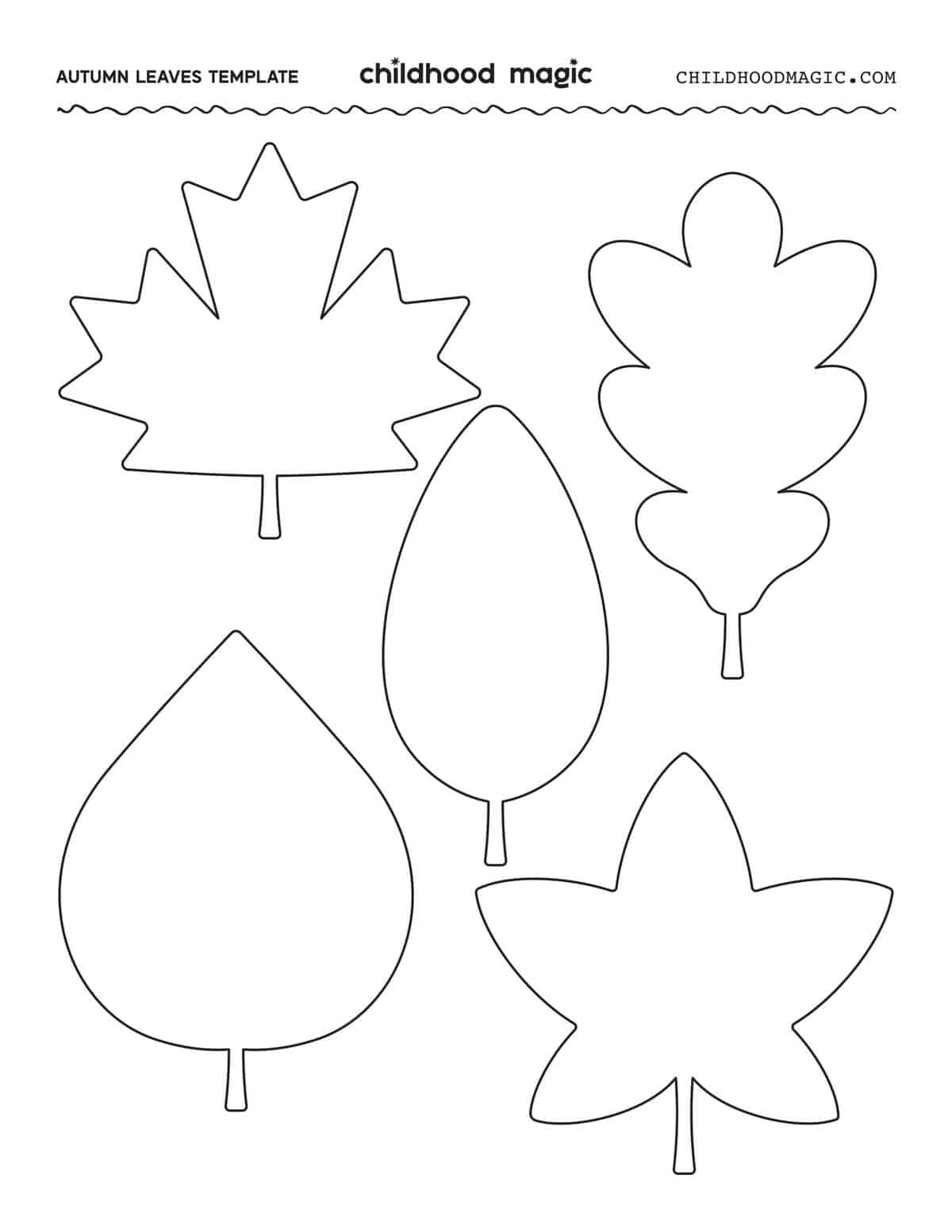 Maple Leaf Printable:
This downloadable PDF is for an outline of a maple leaf.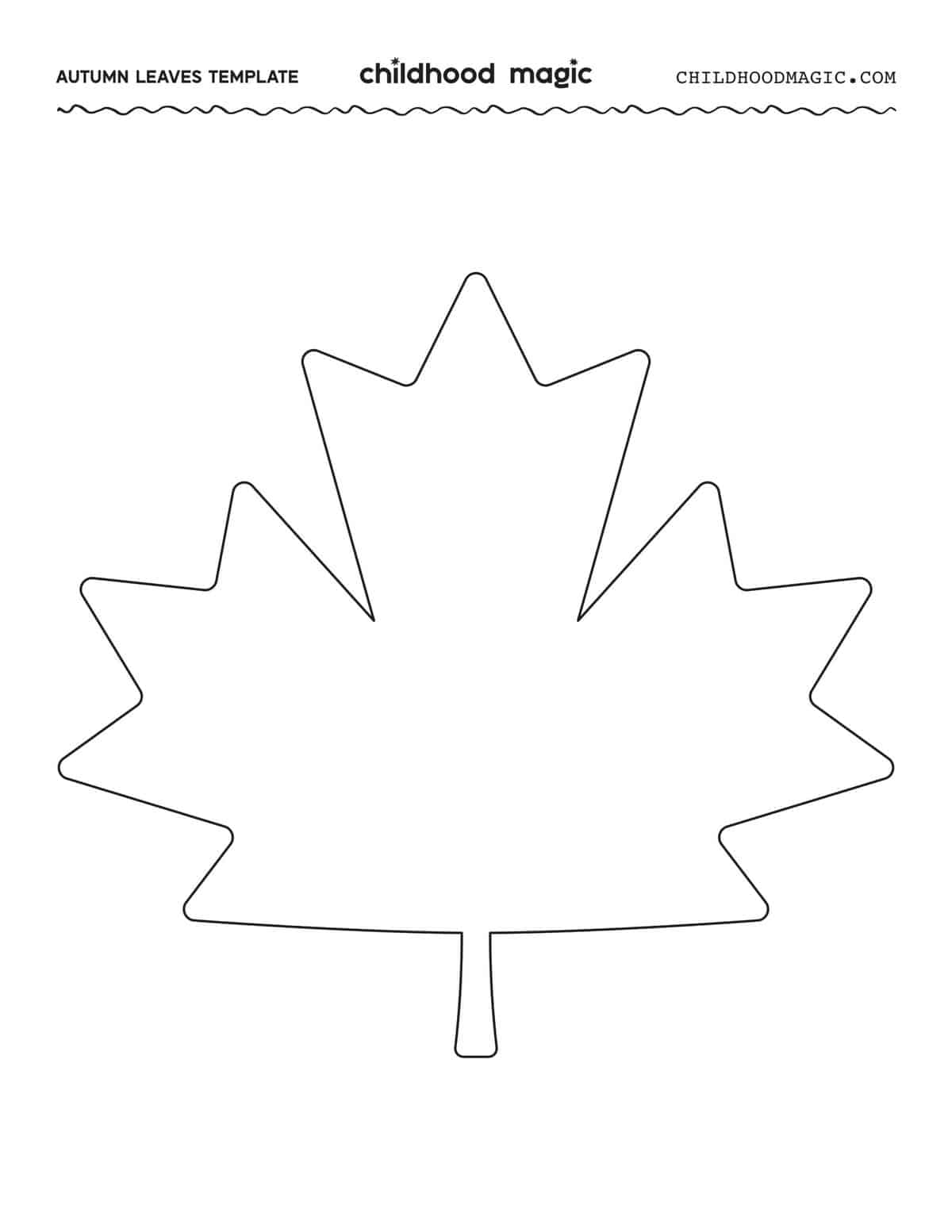 Simple Leaf:
This downloadable PDF is for a simple leaf outline.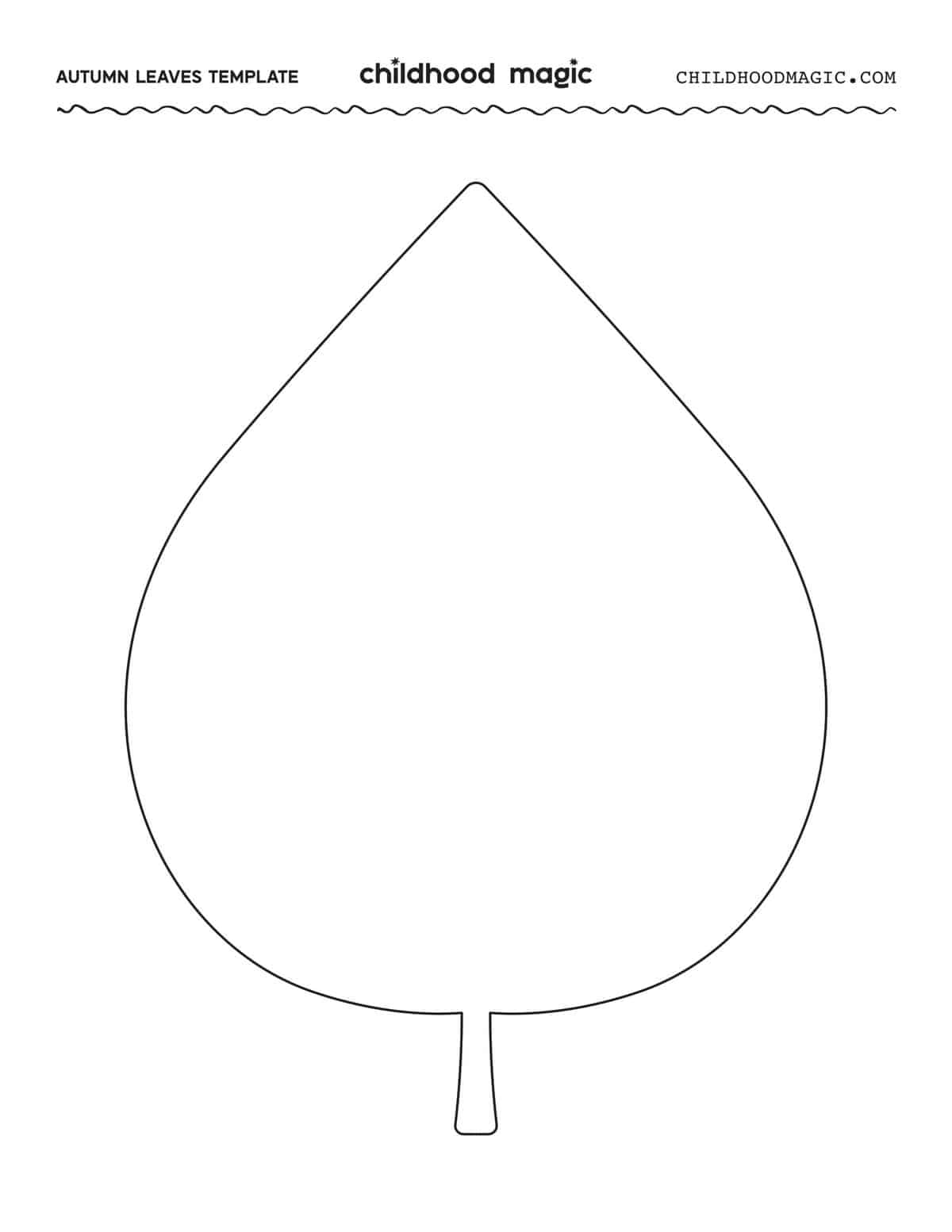 Leaf Design:
This downloadable PDF is another basic leaf design.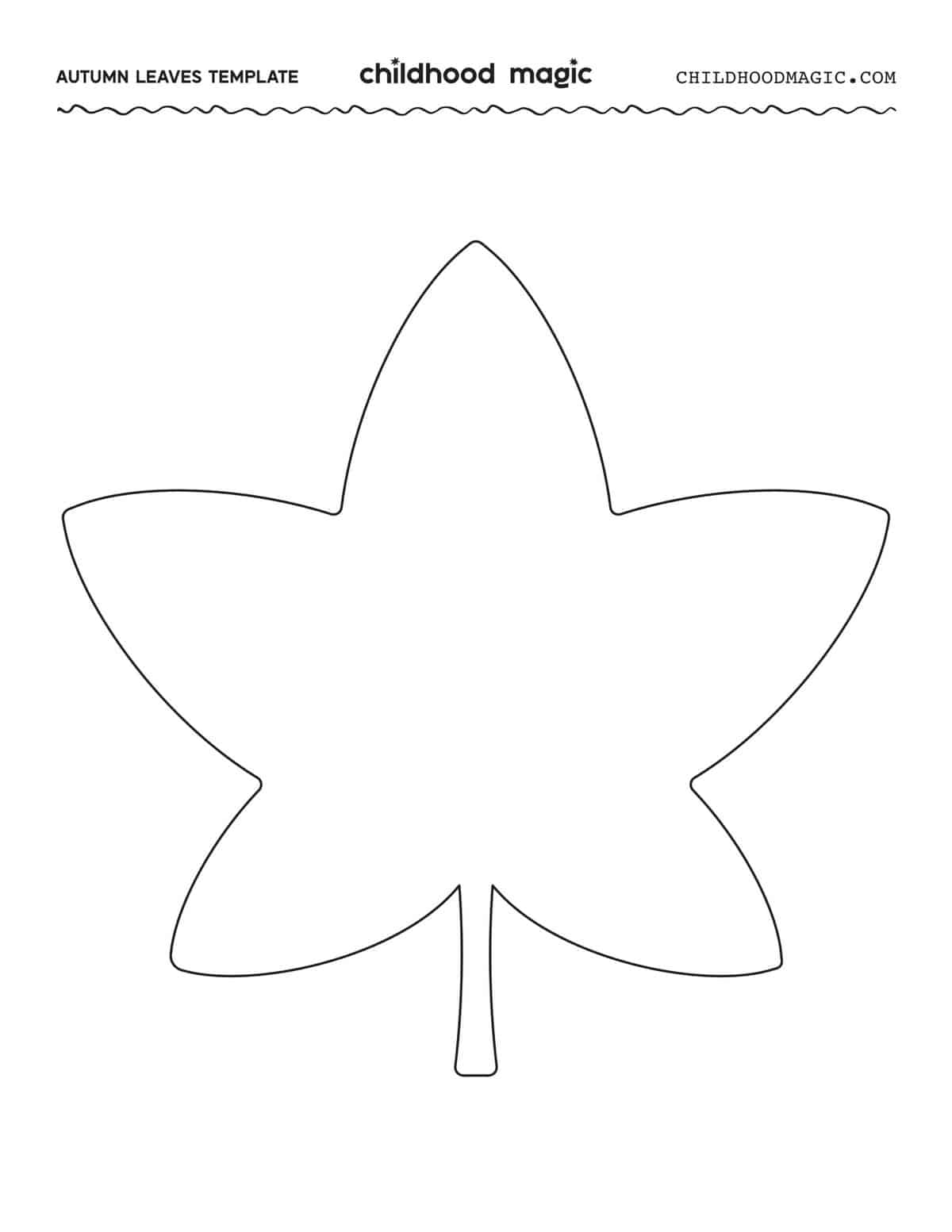 Oak Leaf:
This downloadable PDF is for an oak leaf template.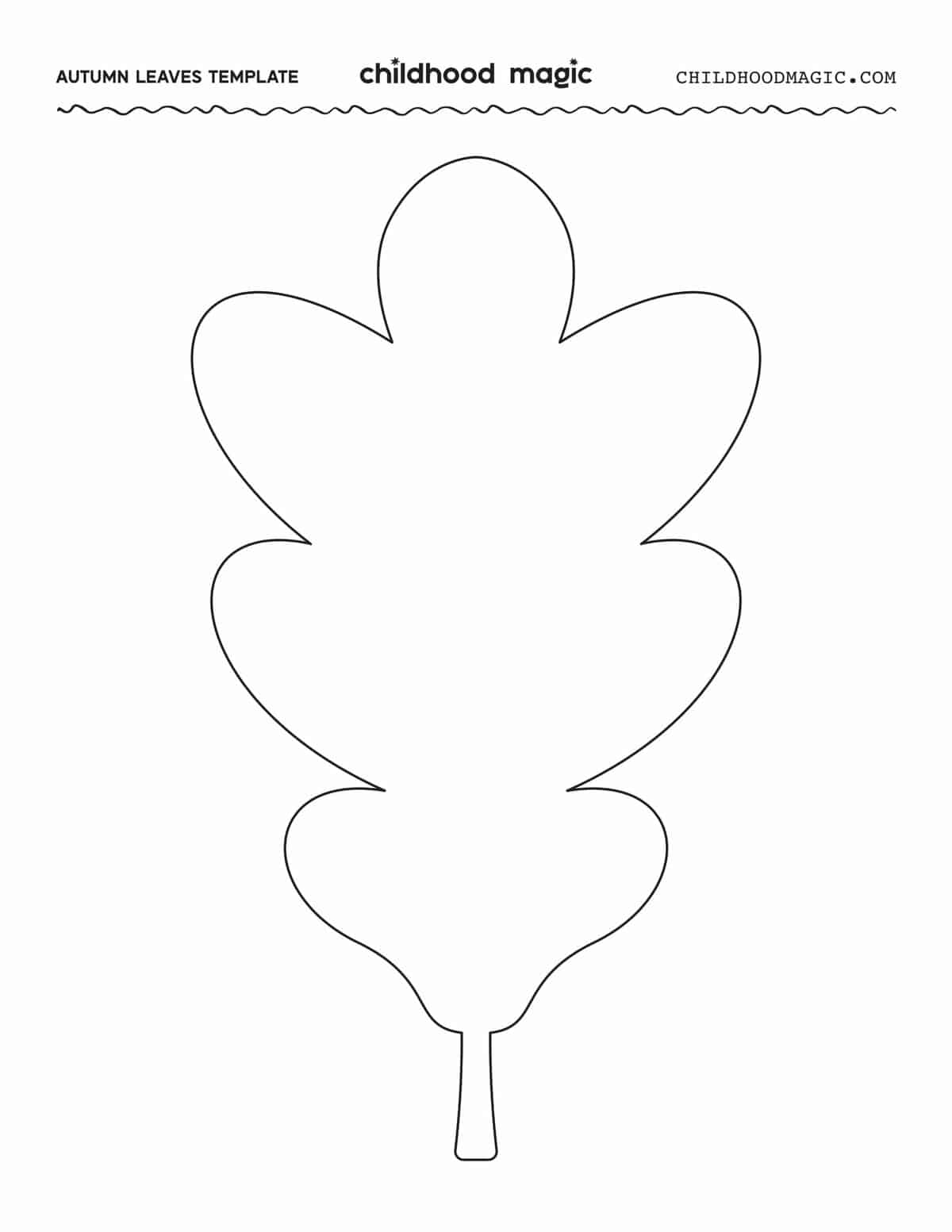 Basic Leaf:
This PDF download is for a leaf in a teardrop shape.