Pumpkins and fall really go together, and this classic pumpkin outline can be used as a template to make all kinds of crafts this season.
This pumpkin template can be used to mark the start of autumn or Halloween, along with a themed book, as a name tag, or as a window or room decoration. These can also be used as a pumpkin coloring page or as a paint project.
Below, you will find PDF files to download and print. Depending on the age and skill level of the child who's helping with this craft, you can have them help with the tracing or cutting.
If they're a bit younger, these can be fun to have ready to paint or decorate with glue sticks, sequins, stickers, pom poms, or seeds.
Looking for more Halloween and autumn ideas?
How to Use This Pumpkin Template:
This template is for personal and educational use only. Feel free to use it as home or in your classroom. It is not intended for commercial use. If you use our template, please link back to this page.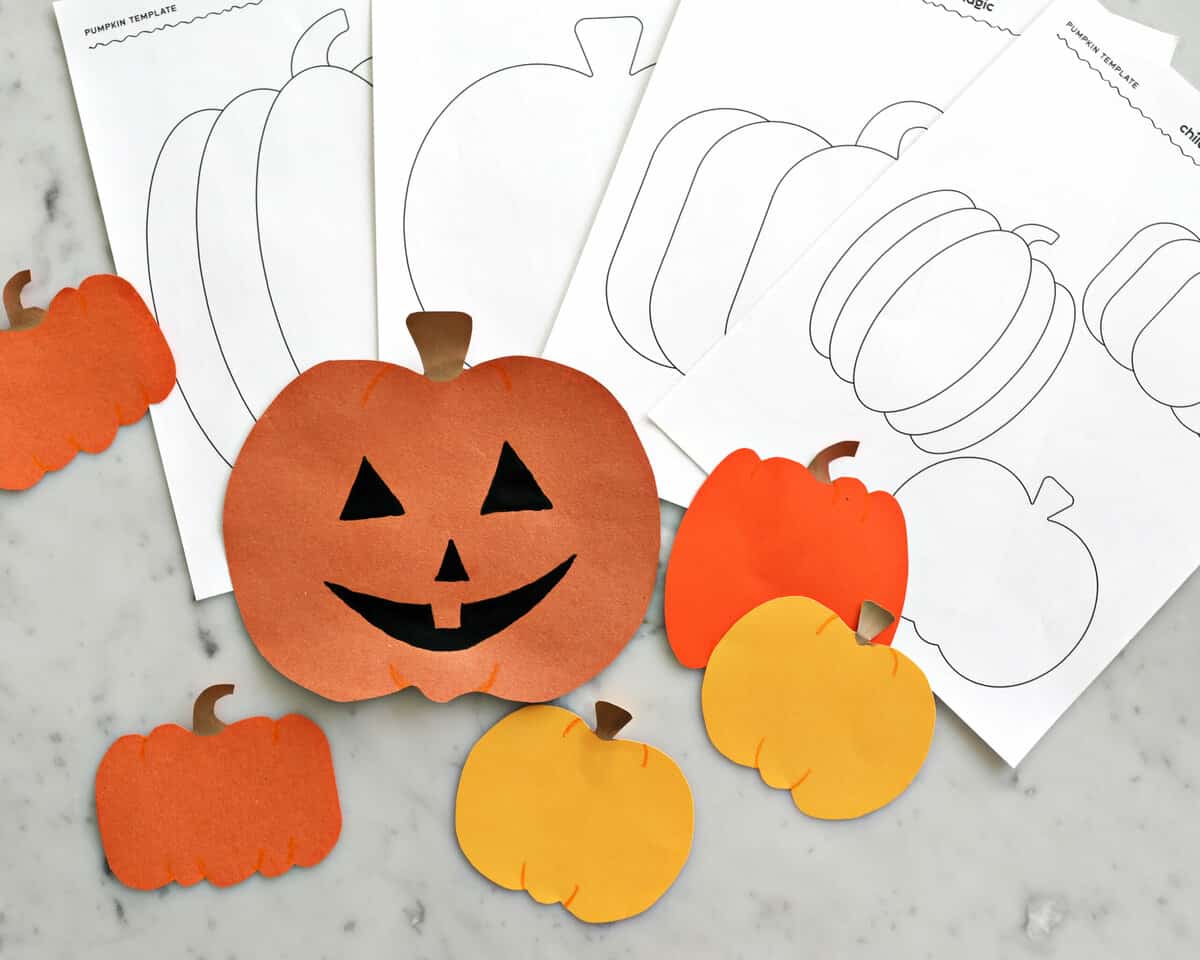 Using Your Pumpkin Outline:
Using a pumpkin printable is a fun way to tie into the fall season and allow kids to be creative, as well. If you're using the template with a toddler, it's the perfect craft to practice making their first jack-o'-lantern.
If it's a preschool or kindergarten craft, they can do more of the cutting and coloring with you. You can also print out multiple pages and make the pumpkins different colors, or use them for a fun matching game or fall activity.
Pumpkin Template Craft:
Ready to make and decorate your cut out pumpkin? Follow these steps!
Supplies Needed:
Assembling Your Pumpkin:
Print out your template(s).
Cut out the pumpkin and trace it onto orange construction paper.
Next, cut out any facial shapes you want to make for decorating your pumpkin. Or, cut out the lines from the template to trace onto your pumpkin paper.
As an alternative, you can trace one outline on orange paper and use paint or markers to add the details.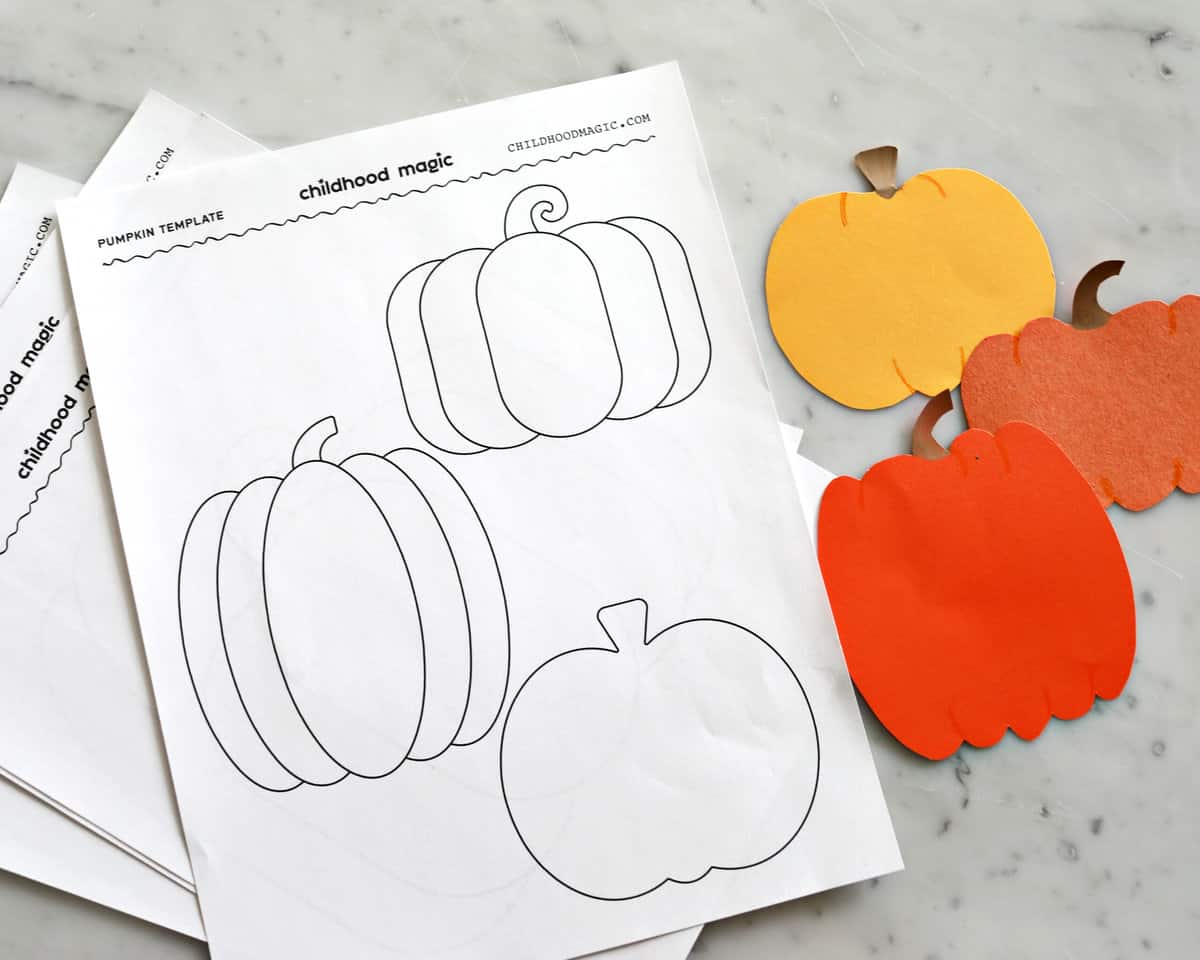 More Ideas to Try:
Use this template as a pumpkin or fall-themed coloring page.
Print out and use the paper as a painting game or guide.
Use the pumpkin templates to make name tags or place settings.
Pumpkin Template #1:
This downloadable PDF includes a short pumpkin.
Pumpkin Template #2:
This downloadable PDF includes a round pumpkin.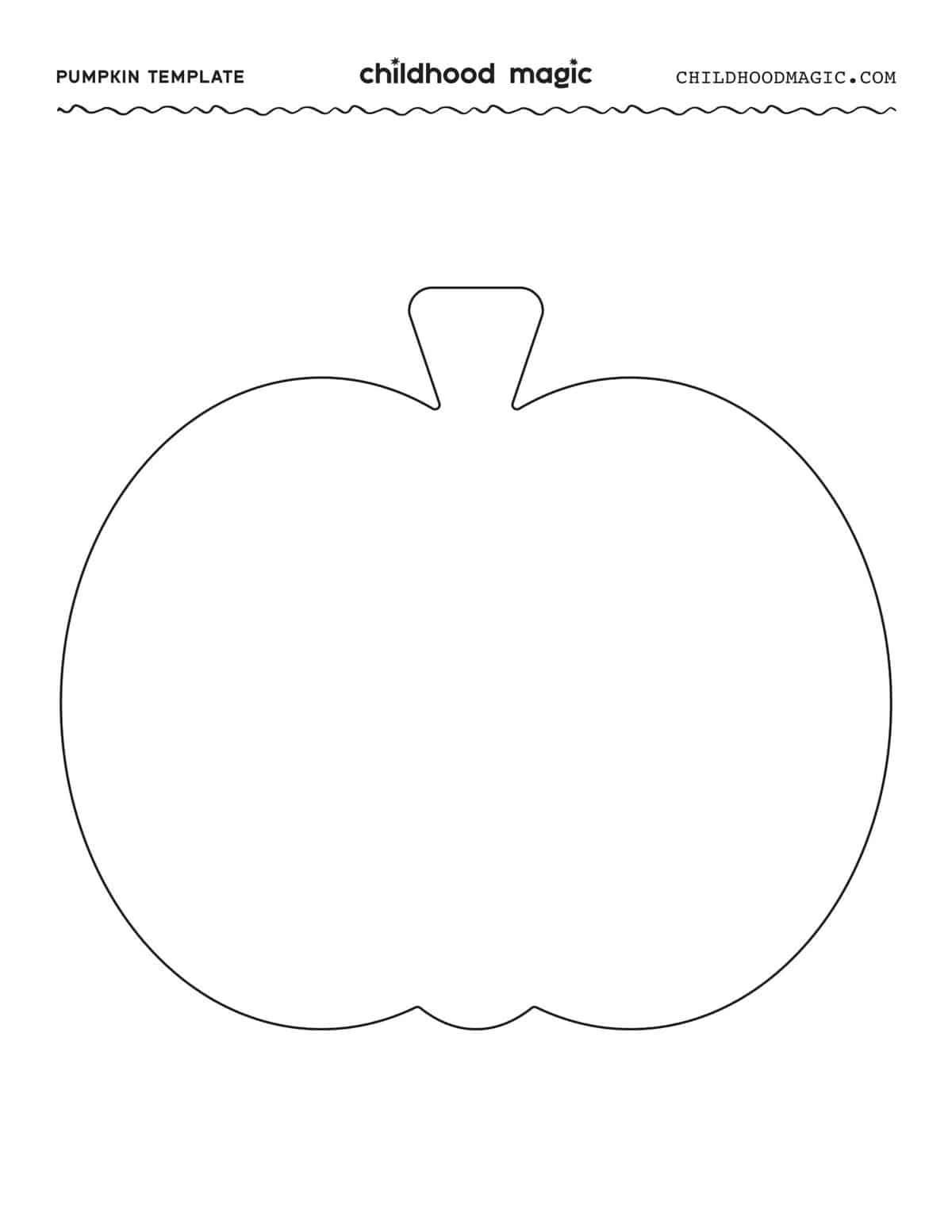 Pumpkin Template #3:
This downloadable PDF includes a tall pumpkin.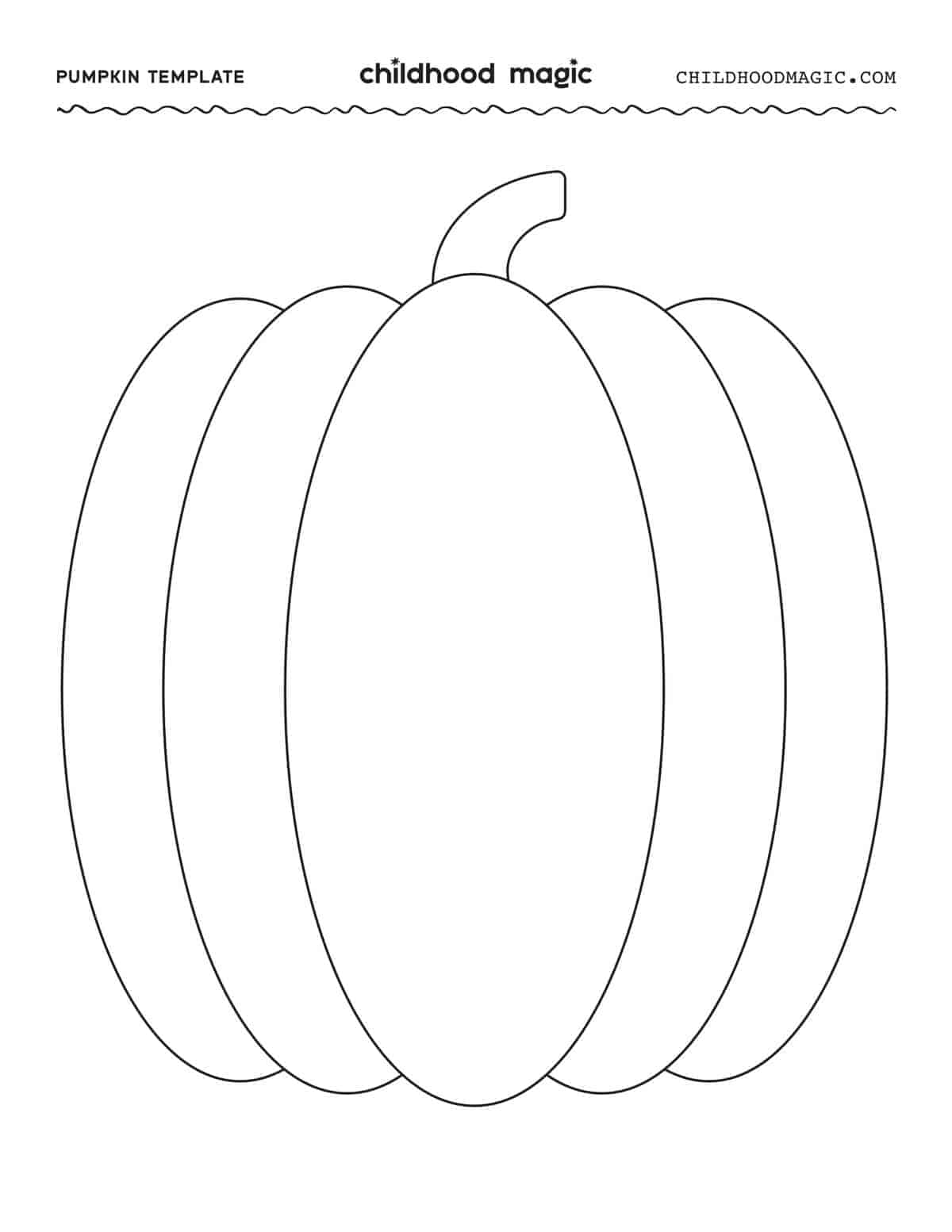 Pumpkin Template #4:
This downloadable PDF includes all three pumpkins.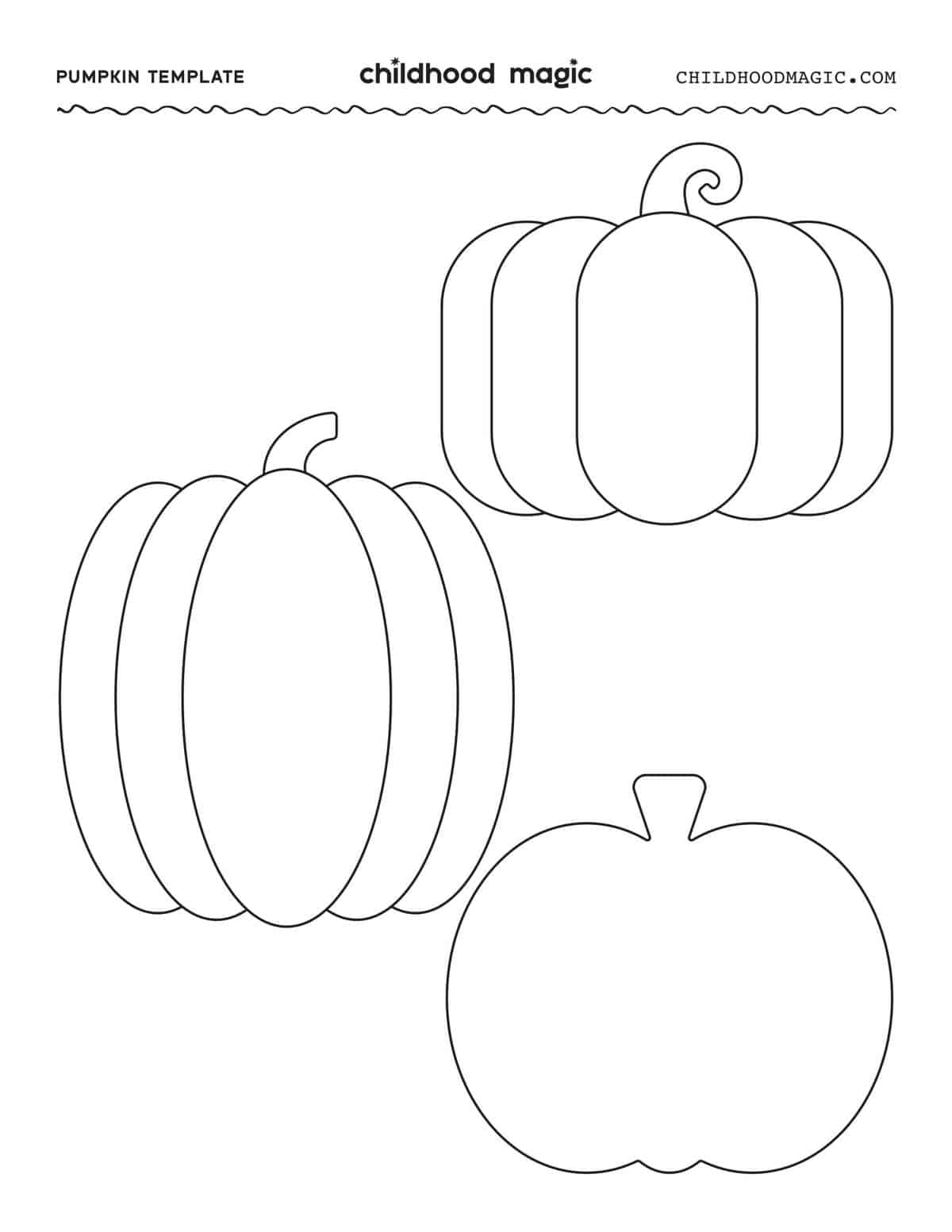 Looking for more free templates?