Looking for a fun Halloween project? You can make all kinds of things with this ghost template! There are three different ghost shapes included in this free printable that can be used activities, games or decorations.
This is an empty ghost outline, so you can make it as creepy or as cute as you like.
Below, you will find a PDF file you can download to print along with files for each size and shape if you only are looking for a specific one.
We've included one page with all three shapes in a small size along with one ghost per page for a larger print or that can be used as a coloring page.
Looking for more Halloween or fall-themed ideas and templates?
How to Use This Ghost Template
This template is for personal and educational use only. Feel free to use it at home or in your classroom. It is not intended for commercial use. If you use our template, please link back to this page.
Ghost Printable
Using a ghost printable is a fun way to teach children of all ages about Halloween. You can work on it while watching a Halloween movie or just make it a fun craft where they can make their own ghost faces.
As a preschool or kindergarten craft, they can do more of the cutting and coloring or painting with you. You can also print out multiple pages of the ghosts to make a fun coloring book.
Ghost Craft
Ready to make your cutout ghost? Follow these steps!
Supplies Needed:
Ghost template download
Markers or pens
Steps to Assemble:
Print out your template(s).
Cut out the ghosts.
Add faces using markers, paint, or other embellishments.
More Ideas to Try:
Use this template as a ghost coloring page.
Make a fun ghost garland with the different shapes and drawn on faces.
Print out and use the paper as a painting game or guide.
Use the small ghost sheet as name tags or to mark desks or cubbies.
Tape it to the front of treat bags for a fun gift to give friends or classmates for a party.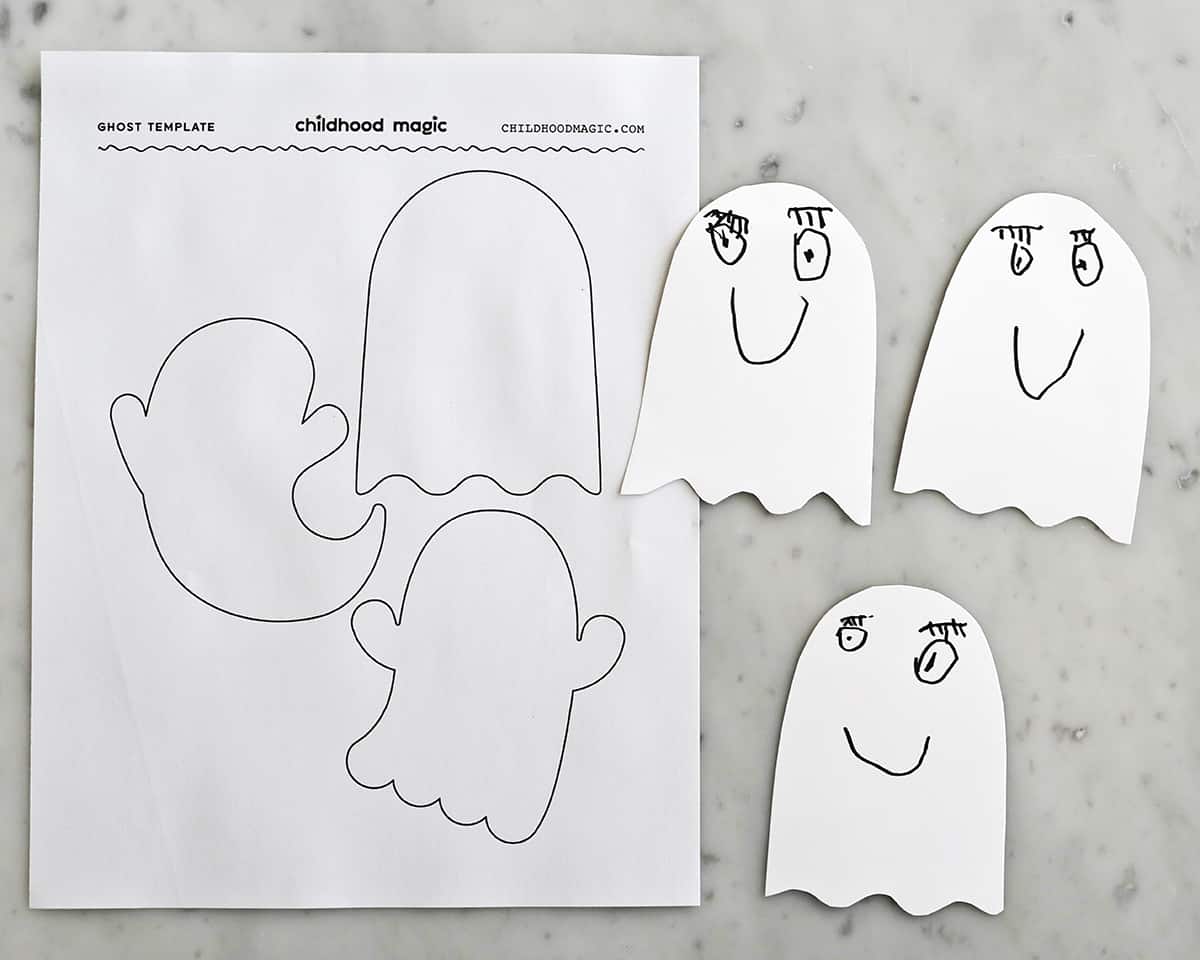 Ghost Template Set:
This downloadable PDF set includes three pages of bat templates in a variety of sizes.
Ghost Printable Template Shape Option 1:
This downloadable PDF includes all three ghost shapes in a smaller size on one page.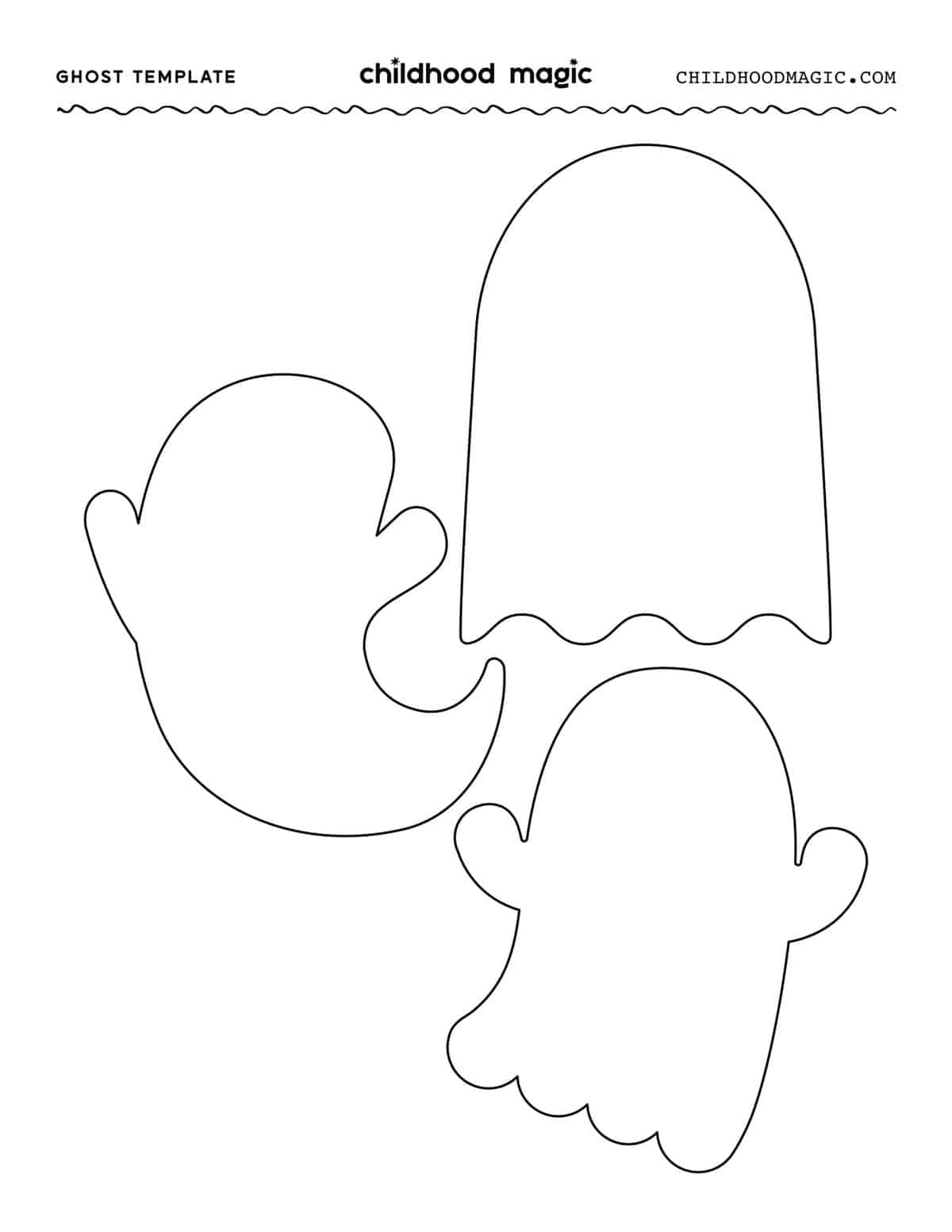 Ghost Printable Template:
This downloadable PDF has the first ghost template is a large size on one piece of paper.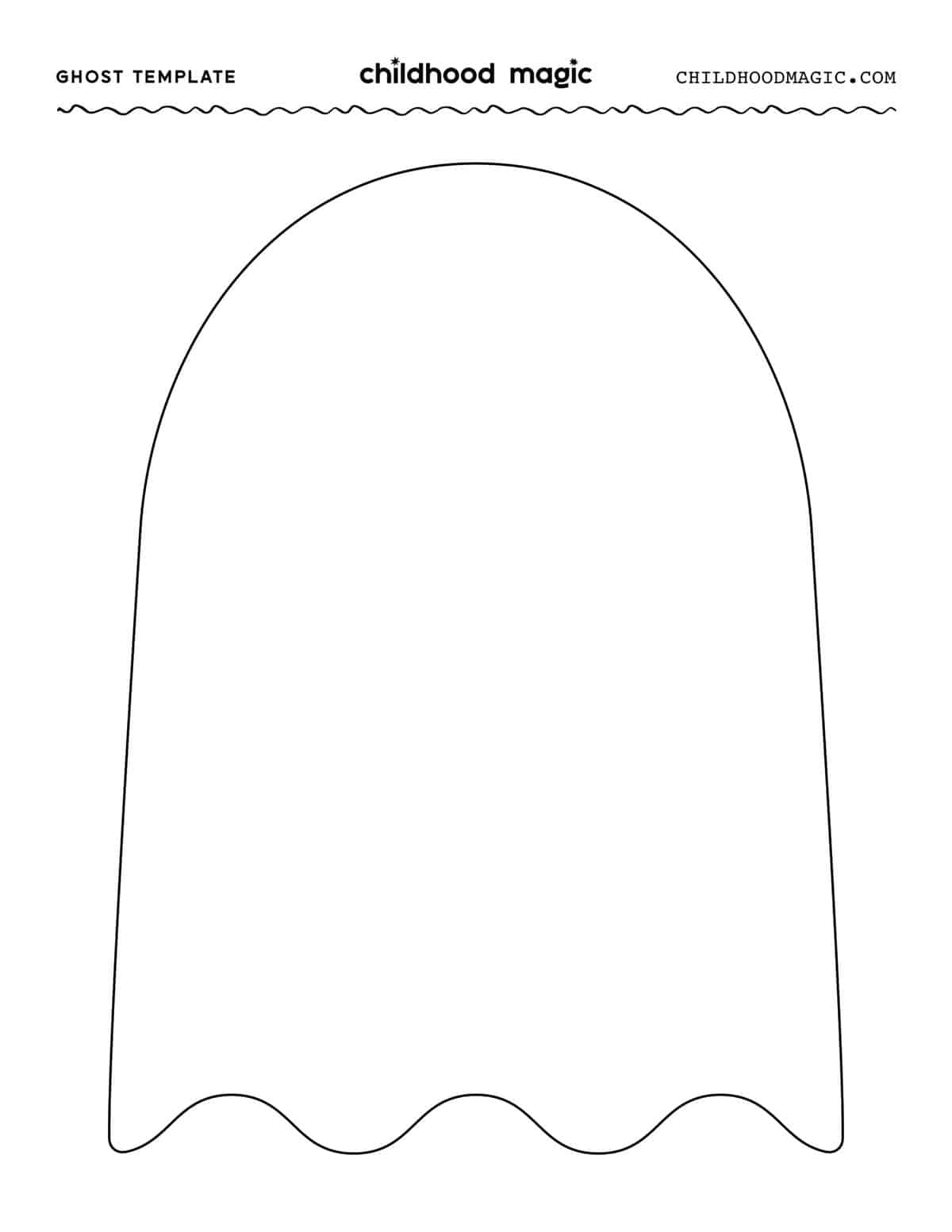 Ghost Printable Shape – Template 2:
This downloadable PDF has a large ghost on one page in a different shape.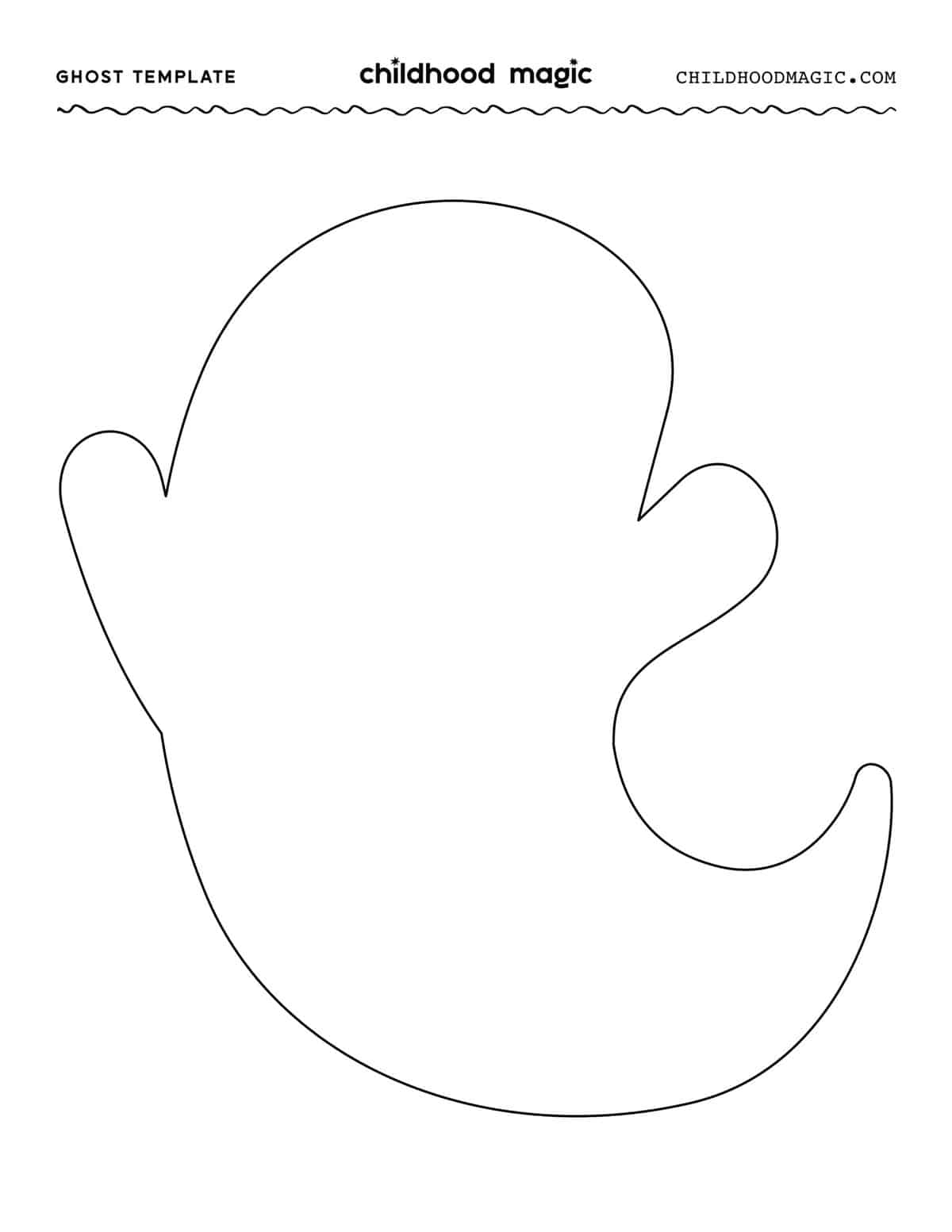 Ghost Template – Option 3:
This downloadable PDF has a third ghost-shaped option that is on a single page.