This printable tombstone template is the perfect way to embrace all things creepy for Halloween! This would make a fun name tag or cubby marker for students to welcome in the spooky season.
Below, you will find a PDF file you can download to print. We've included four gravestone designs that you can print one per page, as well as a smaller version of all four designs that will print together. There's also a page with smaller options for printing.
Looking for more Halloween-themed ideas and templates?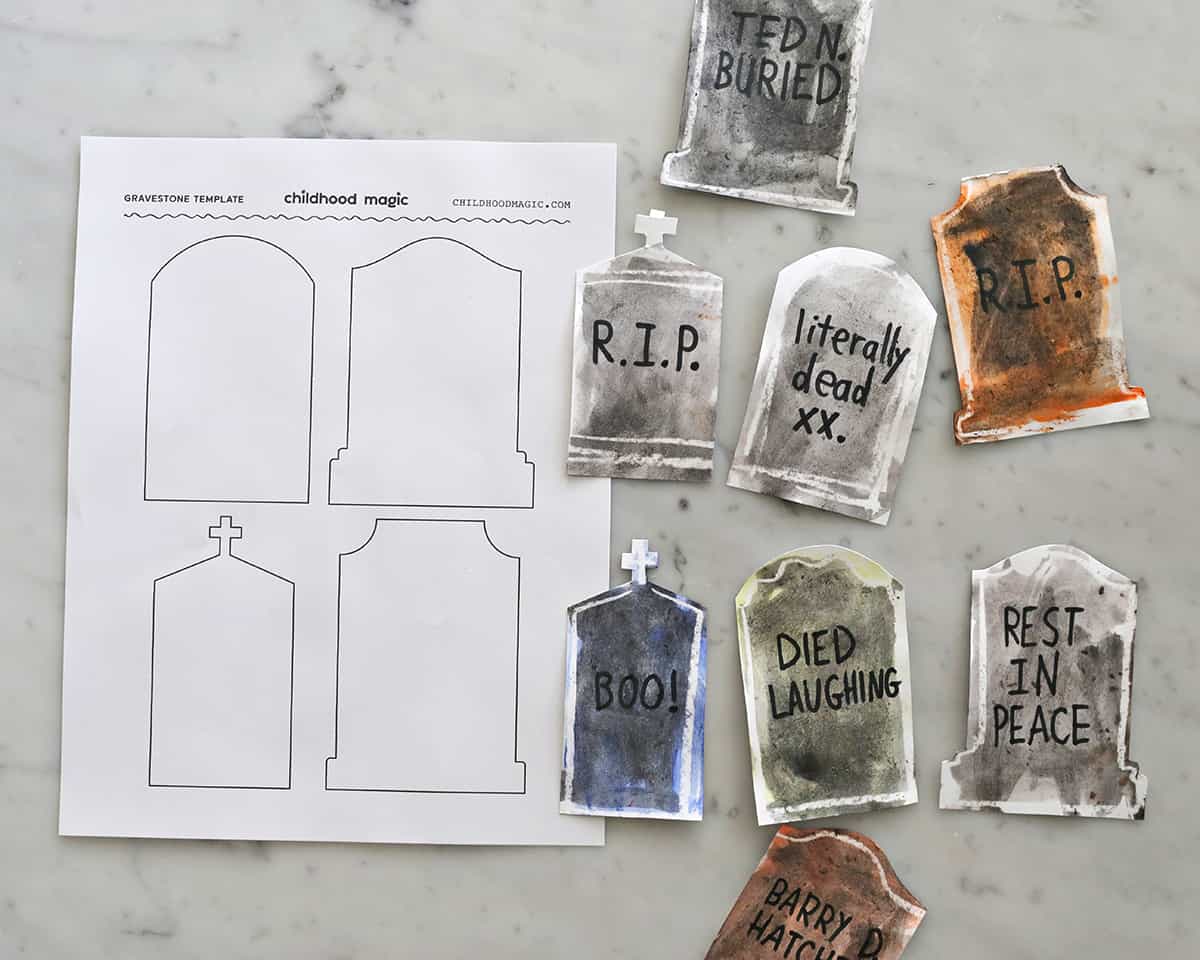 How to Use This Gravestone Template:
This template is for personal and educational use only. Feel free to use it at home or in your classroom. It is not intended for commercial use. If you use our template, please link back to this page.
Tombstone Printable:
Using a tombstone printable is a fun way to teach children of all ages about Halloween. You can work on it while watching a Halloween movie or make it a fun craft where they can make their own tombstone designs.
As a preschool or kindergarten craft, they can do more of the cutting and coloring or painting with you. You can also print out multiple pages of the tombstones to make a fun coloring book.
Tombstone Craft:
Ready to make your cutout tombstone? Follow these steps!
Supplies Needed:
Steps to Assemble:
Print out your template(s).
Cut out the tombstones.
Add phrases to the tombstones. You can also paint them and add other embellishments.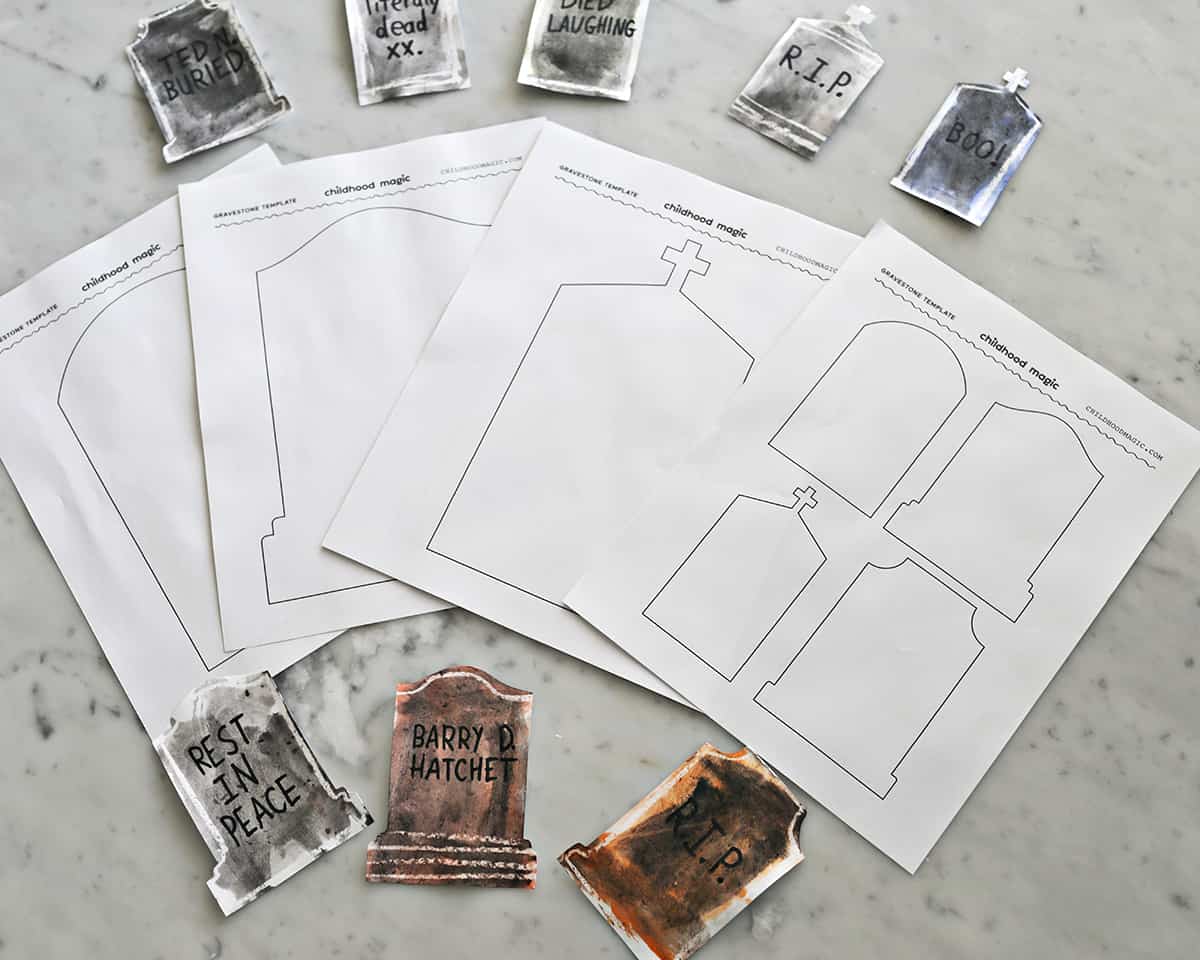 More Ideas to Try:
Use this template and make a graveyard-themed coloring book.
Print out and use the paper as a painting game or guide.
Use the small tombstones as name tags or to mark desks or cubbies.
Make a tombstone garland by printing out a variety of gravestones and stringing them together with yarn.
Gravestone Template Set:
This downloadable PDF set includes four pages of tombstone templates in a variety of sizes.
Gravestone Printable Template – 4 Designs:
This downloadable PDF includes the gravestone template in four different shapes and a smaller size so they can all be printed on one piece of paper.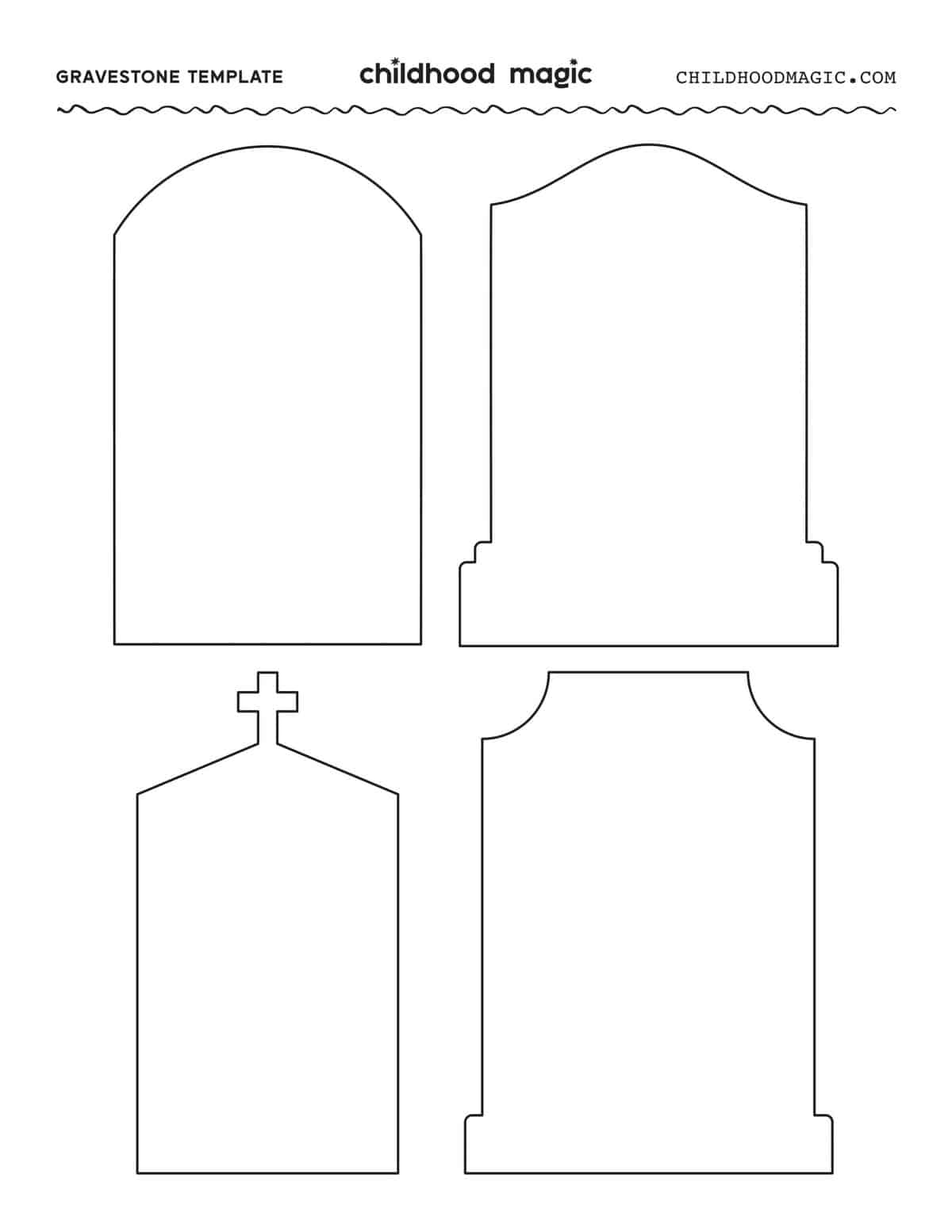 Tombstone Printable – Shape 1:
This downloadable PDF has one large tombstone printable.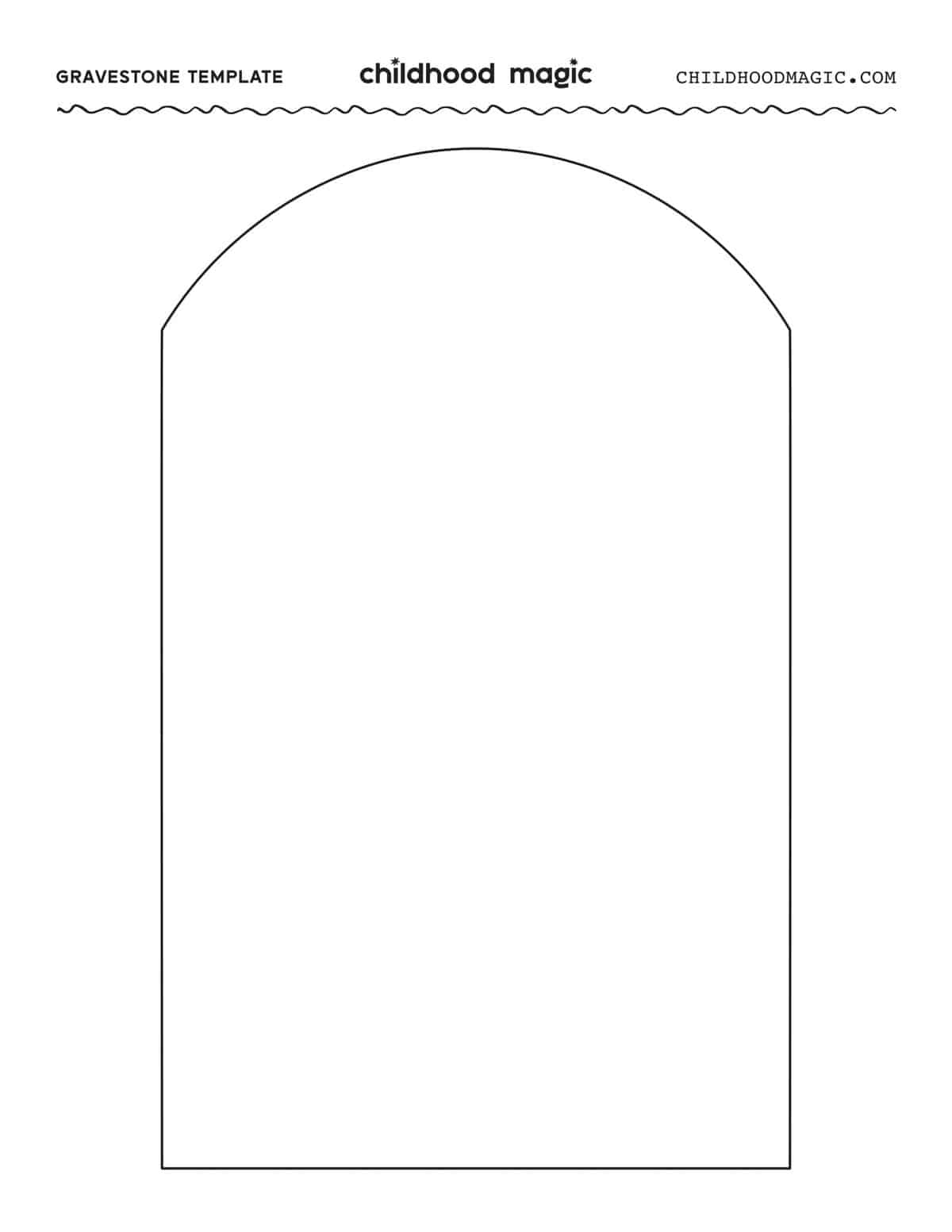 Tombstone Printable – Shape 2:
This downloadable PDF is a different gravestone shape that will print and take up one page.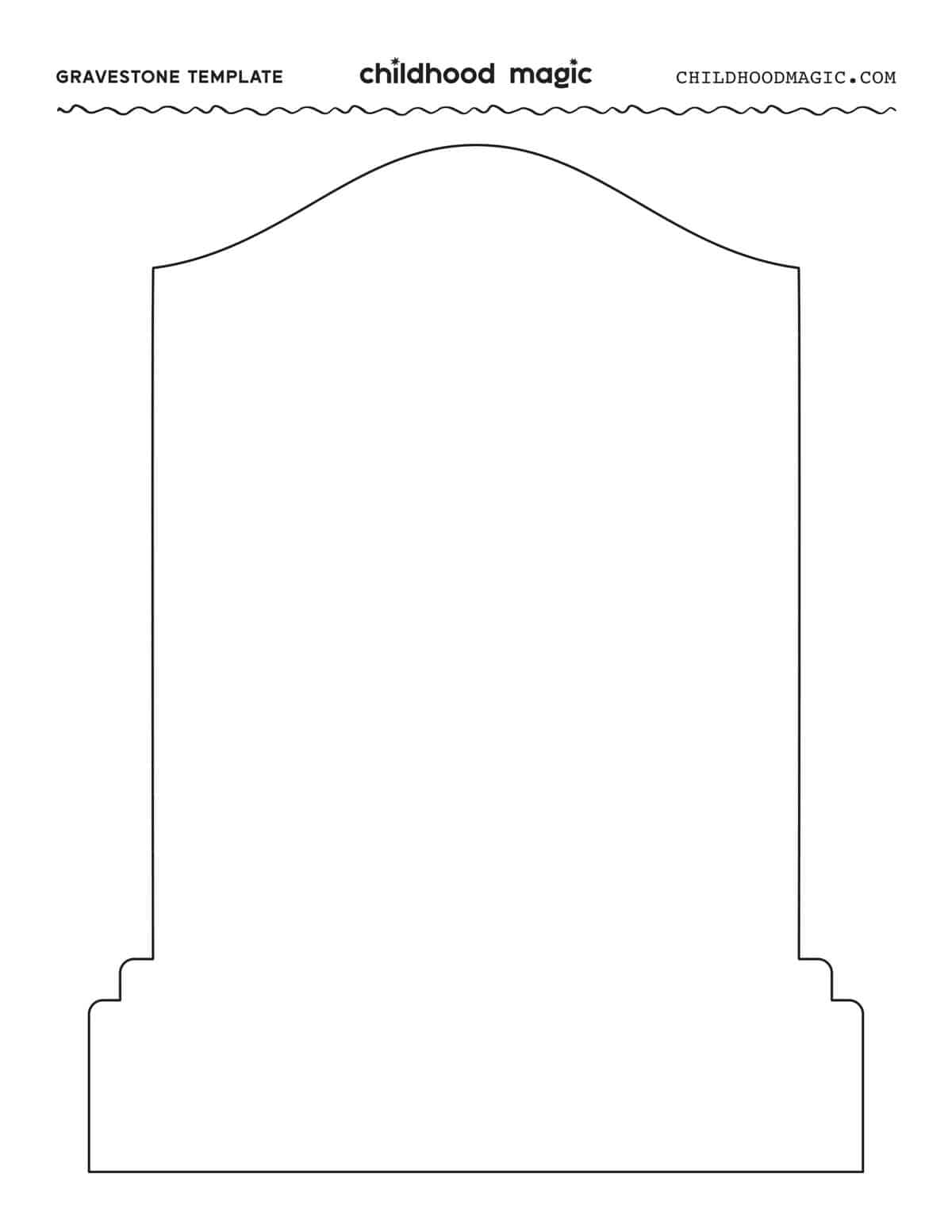 Tombstone Printable – Shape 3:
This downloadable PDF is one tombstone on a piece of paper for printing.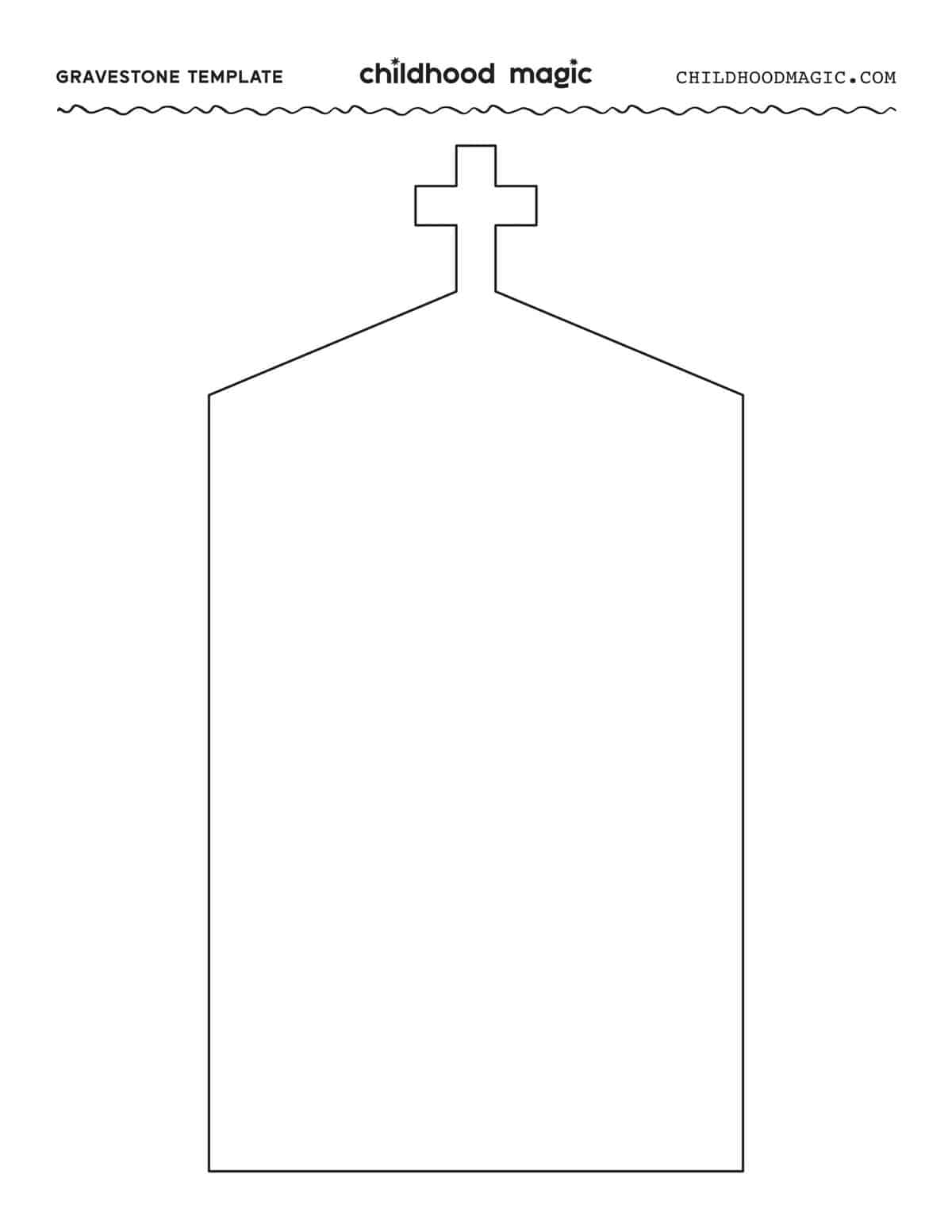 Tombstone Printable – Shape 4:
This downloadable PDF option has a large gravestone template on one page for printing.