Ah! Halloween (bursting into song—"This is Halloween! This is Halloween!"), my favorite holiday of all!
Over the past few years, we've collected a huge Halloween book selection. And, while I admit we do read some year round, there's no better feeling than pulling them all out and putting them on the shelf.
In our house it's how we signal the beginning of fall (I like to put them out in early September) so we have plenty of time to enjoy them all.
Looking for Halloween Activities? Check Out …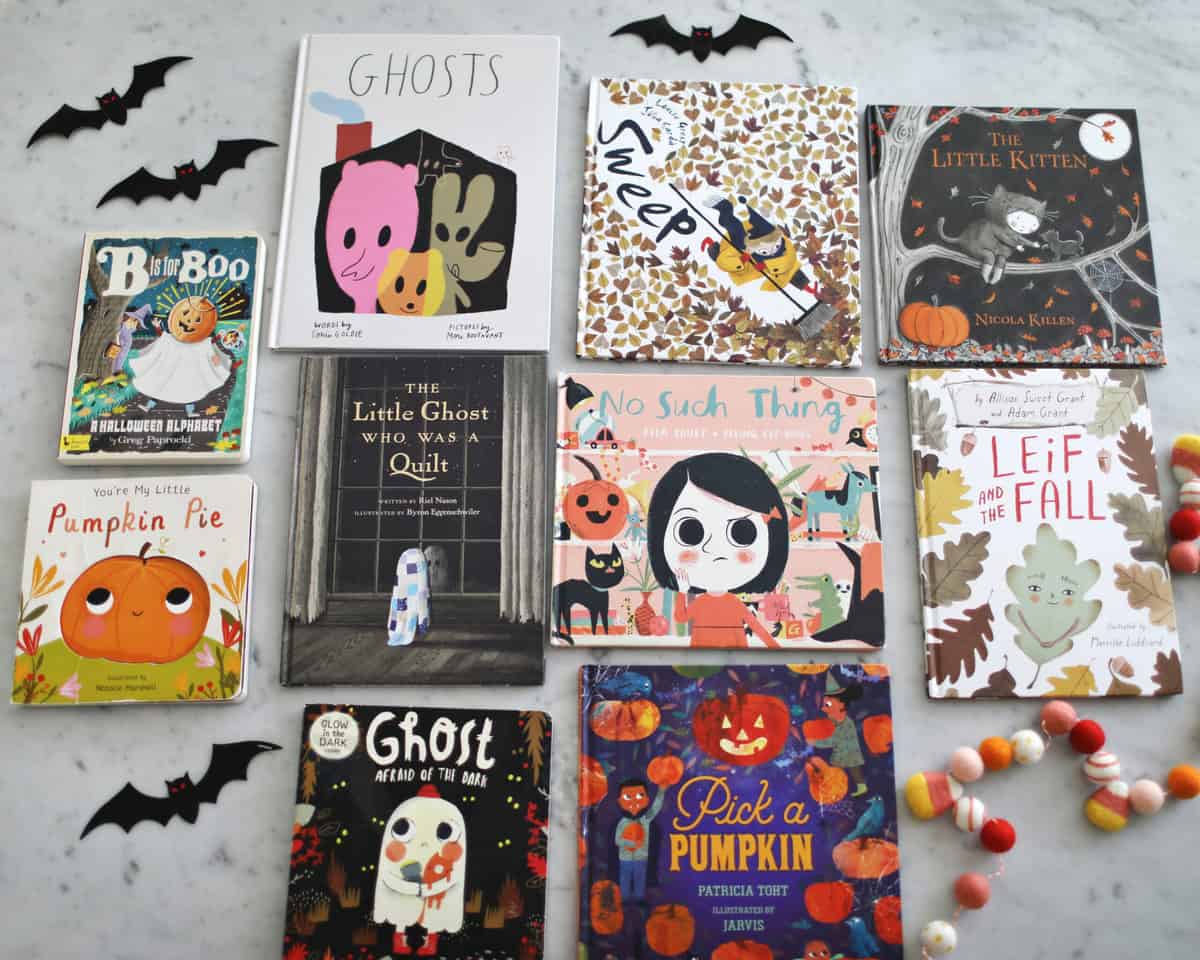 Favorite books for Halloween:
The best kids books for Halloween have beautiful illustrations as well as genuinely great stories. None of these books are scary to my children who have enjoyed the collection so far (from ages 2 to 7).
Every child is different. For us, these books are spooky in a cute and not scary way. If we ever have a book that causes real fear, I will retire it to the top of the closet for six months or a year.
Halloween Book for Kids: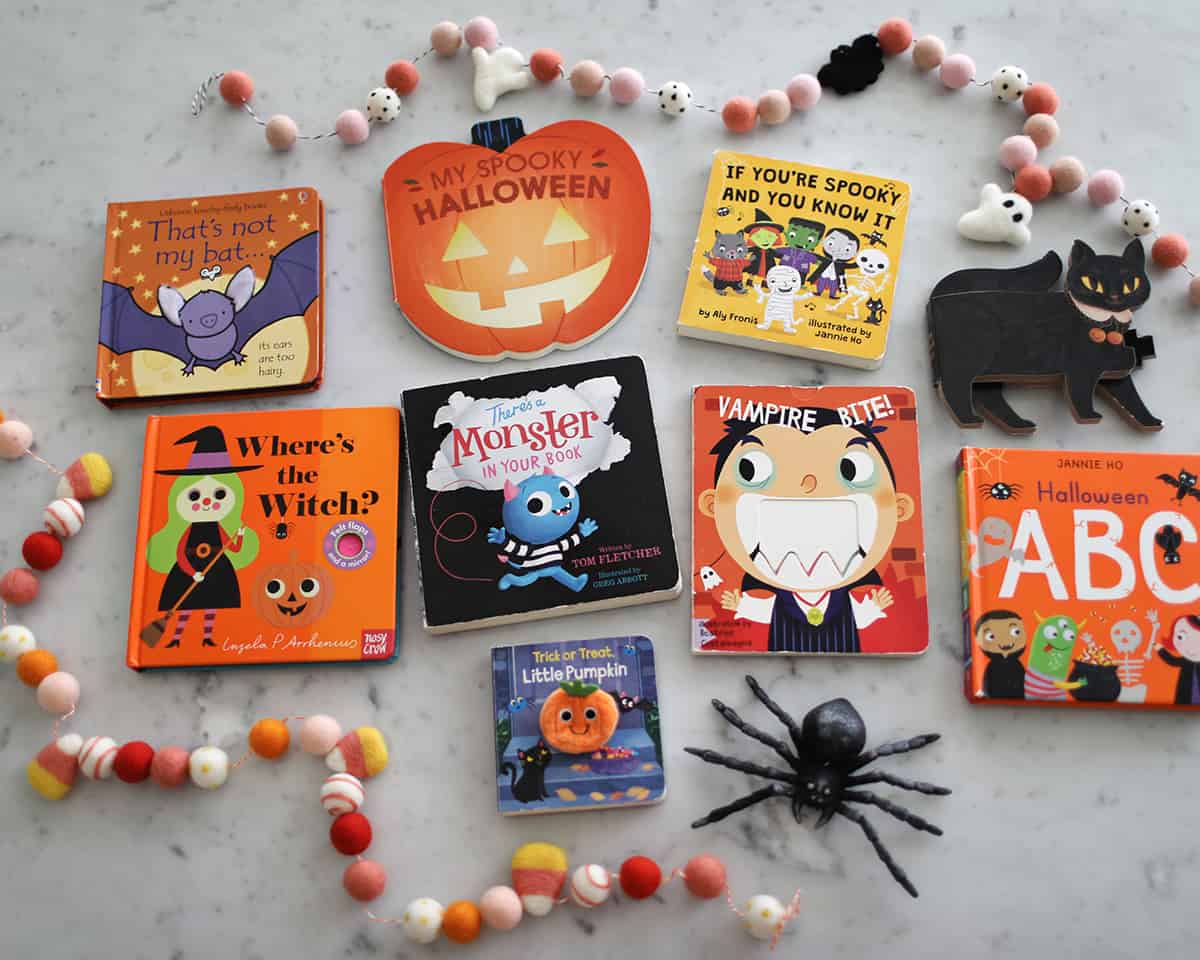 Favorite Books For Halloween (Baby and Toddler):
No Such Thing
This is one of our most-read books of all time. It's so charming and sweet with a rhyming story.
My daughter had it memorized when she was younger because we read it so many times. The best part of the book is that each page has a ghost hiding for your child to spot.
Link: No Such Thing
Leif and the Fall
I am a huge fan of the illustrator, as well as Adam Grant, who co-wrote this book with his wife, Allison Sweet Grant. It's a story about a leaf who doesn't want to fall. Super cute and perfect for Halloween and Thanksgiving, as well.
Link: Leif and the Fall
Sweep
I was drawn to this book for its incredible illustrations. This is a story about how to deal with big emotions. It's a beautiful children's book.
Link: Sweep
Halloween ABC
I can't explain why, but my children have had a huge fixation for this book. The illustrations are so cute, and that's how I became a fan of Jannie Ho. I just ordered her book The Haunted Ghoul Bus to add to our collection.
Link: Halloween ABC
Our Top 10 Favorite Halloween Books:
If you haven't yet started your collection, any of these books are a great place to begin!
Love Halloween Crafts? Try These!