Whether you're starting to decorate for Christmas or looking for a fun indoor activity for a wintry afternoon, you can make all kinds of things with this free stocking printable!
This stocking template can be used to add onto a festive garland, or you can make it into a name or gift tag.
Below, you will find a PDF file to download to print. We've included a stocking outline in two different sizes, both a single large stocking, and a smaller one with multiple stockings on the page.
These can also be used as a coloring page or as a paint project.
Looking for more Christmas-themed ideas and templates?
How to Use This Stocking Template:
This template is for personal and educational use only. Feel free to use it at home or in your classroom. It is not intended for commercial use. If you use our template, please link back to this page.
Stocking Printable:
Using a stocking printable is a fun activity around Christmas time. If you're using it with a toddler, it's the perfect craft to practice pinning onto a paper fireplace, or to talk about how Santa Claus originally put presents in socks or "stockings."
As a preschool or kindergarten craft, they can do more of the cutting and coloring with you, but remember adult supervision is needed.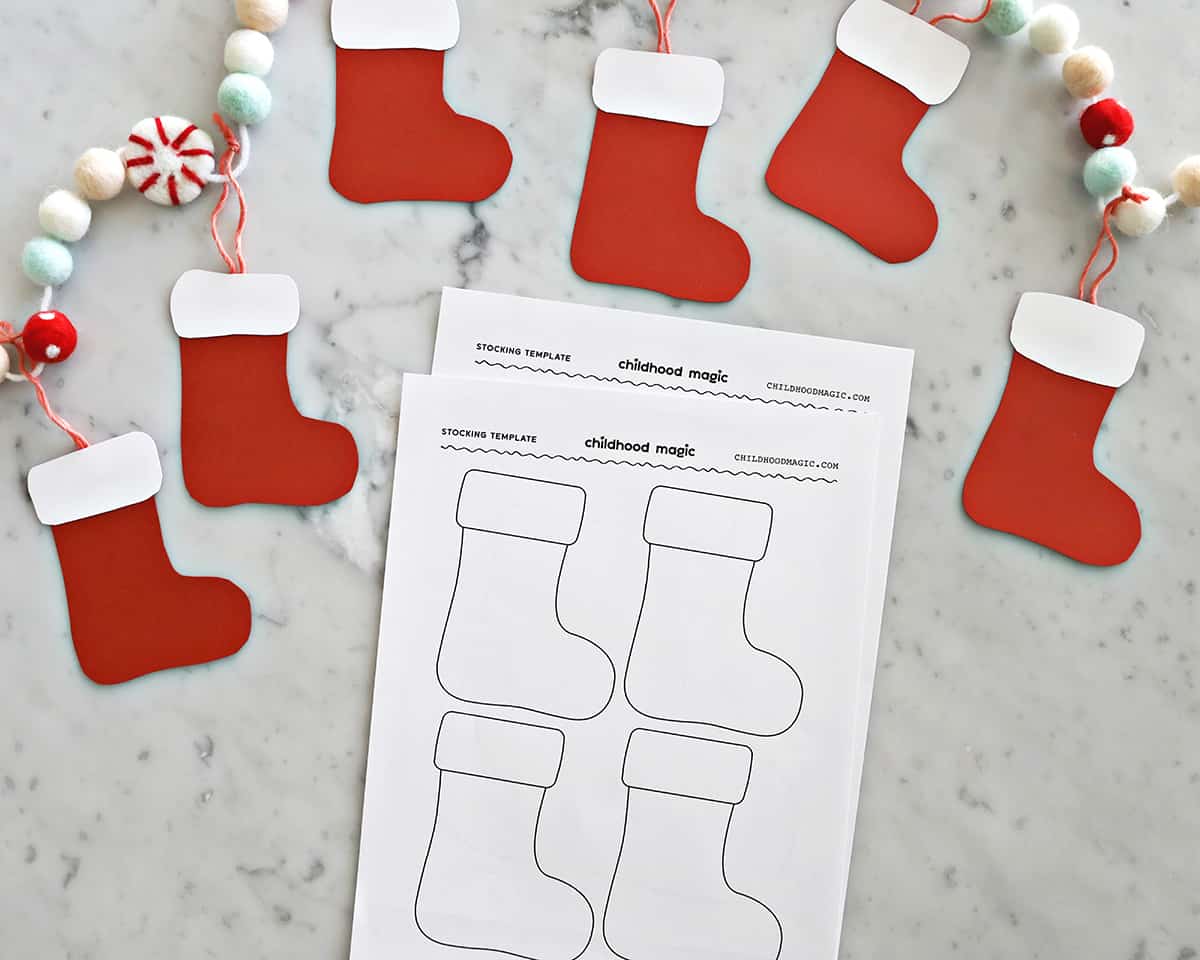 More Ideas to Try:
Use this template as a coloring page.
Print out and use the paper as a painting game or guide.
Use the small stockings as name tags or to mark desks or cubbies.
Use a small stocking attached to an envelope to enclose a gift of appreciation for your child's teacher, babysitter, or friends.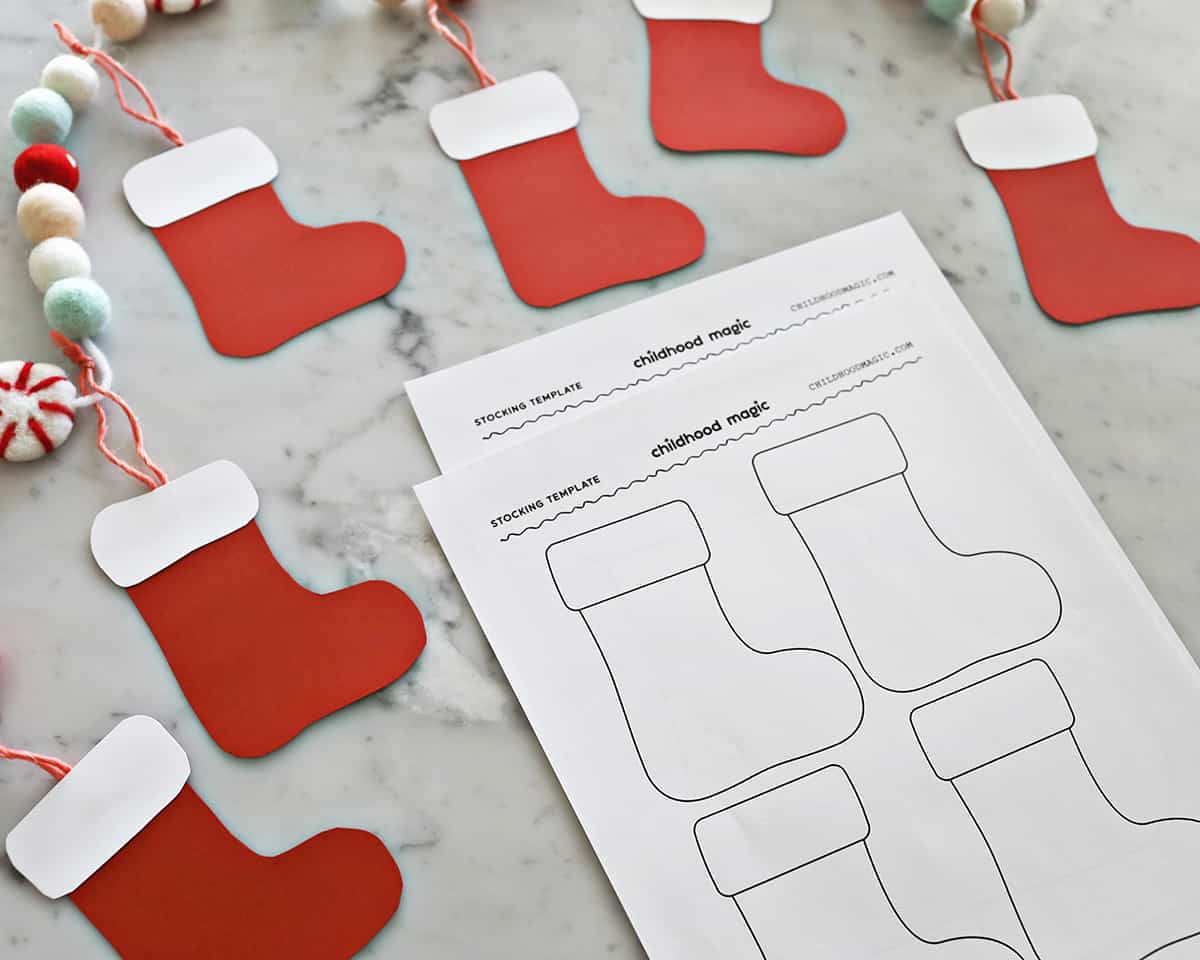 Christmas Stocking Template
Ready to make your stocking? Follow these steps.
Supplies Needed:
Directions:
Download your stocking template and print using printer paper.
Cut out the shapes (or allow kids to help if they're old enough to) and trace them onto red and white paper.
Add string to the top to make a festive garland, or decorate each stocking with paint or embellishments.
Stocking Template Set:
This downloadable PDF set includes two pages of stocking templates, one large stocking and a page of smaller ones.
Stocking Printable Template Shape Option 1:
This downloadable PDF includes this stocking shape with four stockings on one page.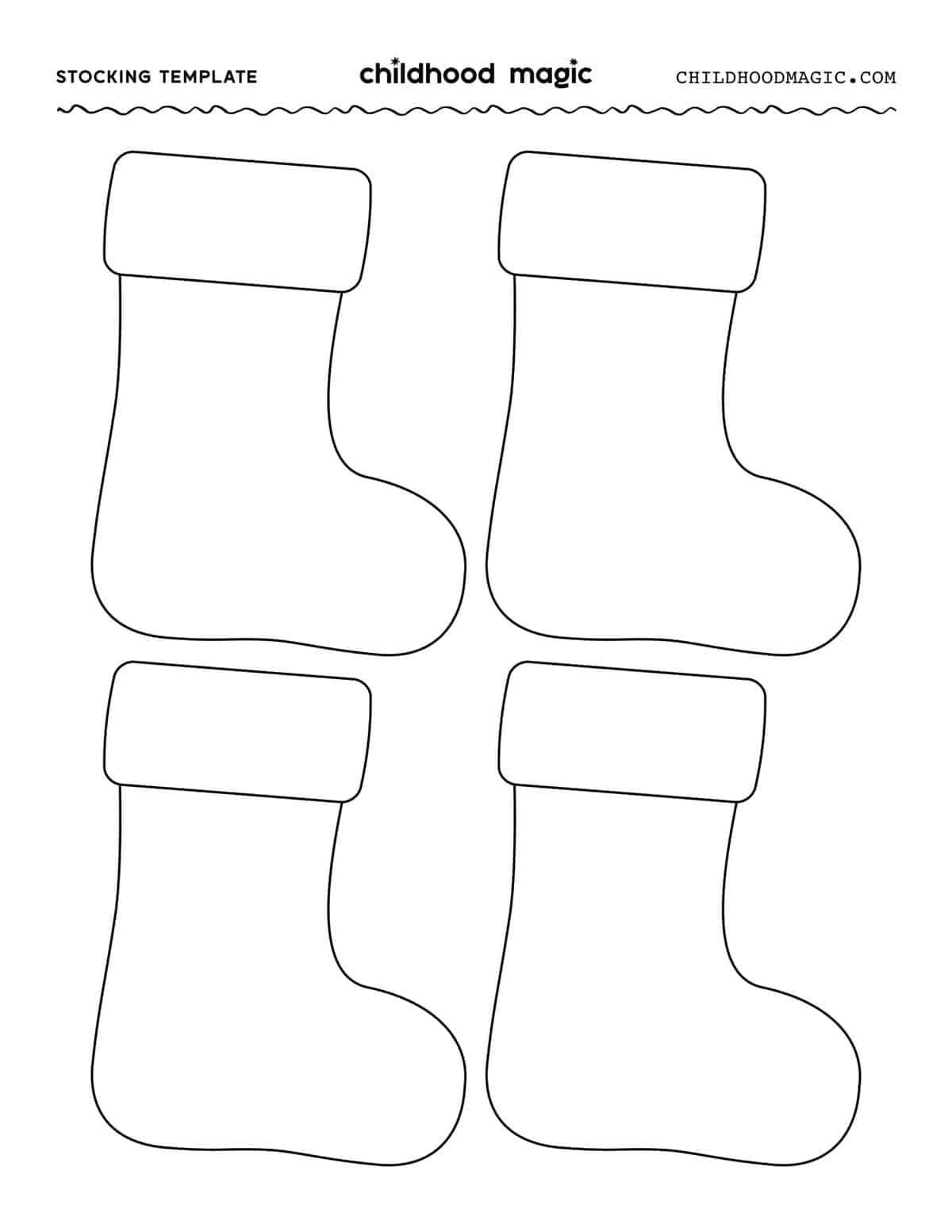 Stocking Printable Template Shape Option 2:
This downloadable PDF has one large stocking.