The weather is cooling down and everyone is pulling out their winter coats, so it's time to craft some mittens! This printable template is a great activity that can be done indoors and can be part of learning about the changing seasons, or about winter clothing.
Other ways to use this mitten template would be as a name tag, decoration or as even as part of a cute teacher's gift.
Below, you will find a PDF file to download to print. We've included two different sizes, a smaller and a larger pair. These can also be used as a wintry coloring page or as a paint project.
Looking for more winter or Christmas ideas and printables?
How to Use This Mitten Template:
This template is for personal and educational use only. Feel free to use it at home or in your classroom. It is not intended for commercial use. If you use our template, please link back to this page.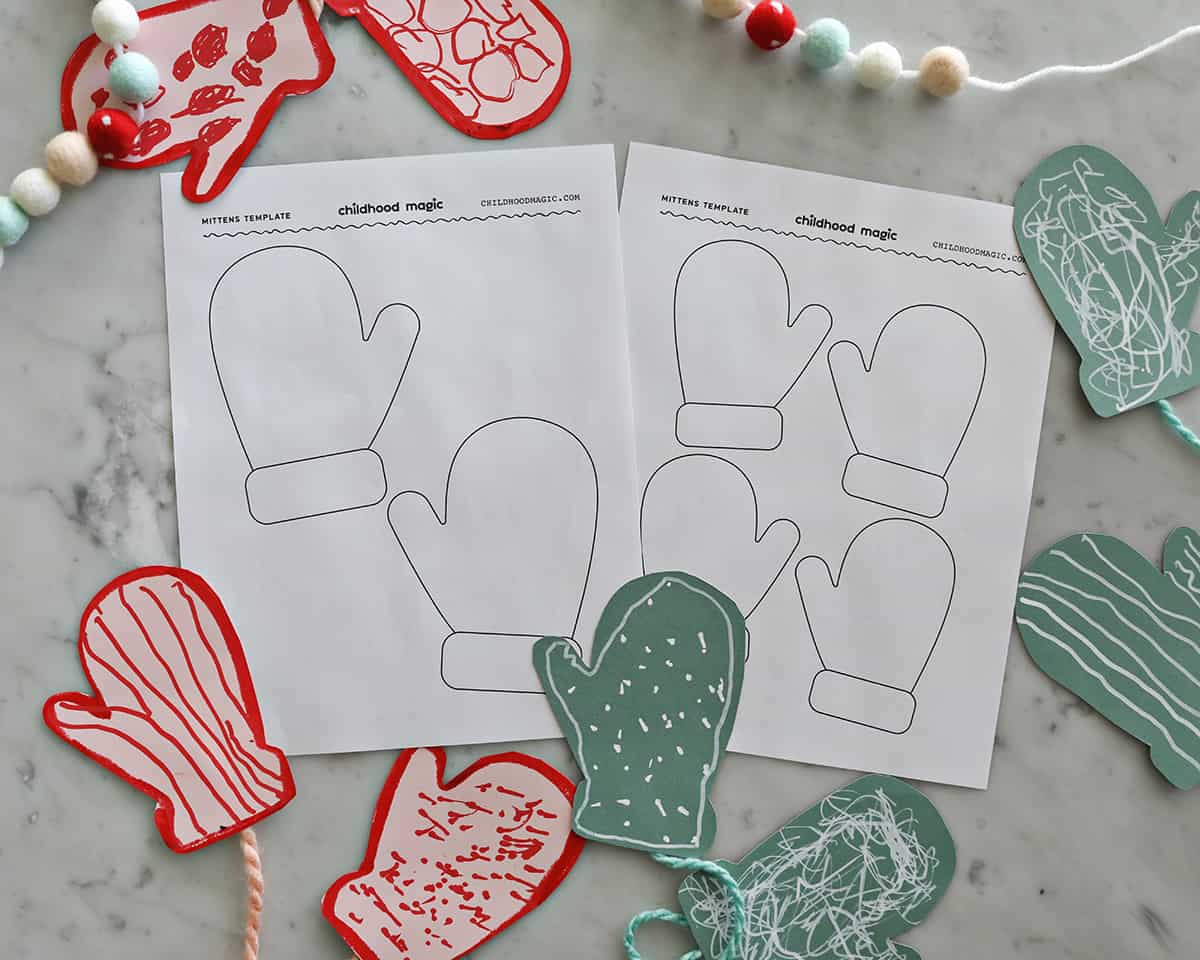 Mittens Printable:
Using a mitten printable is a fun way to teach children of all ages about the changing seasons and weather. If you're using it with a toddler, it's the perfect craft for to make with some paper snowflakes!
As a preschool or kindergarten craft, they can do more of the cutting and coloring with you. You can also print out multiple pages of the mittens and use it as an opportunity to learn about different colors and putting shapes together.
Mitten Craft:
Ready to make your cutout pair of mittens? Follow these steps!
Supplies Needed:
Steps:
Print out your template(s).
Cut out the mittens and trace them onto construction paper.
Next, add any of the decorations you want by cutting out more scrap paper or using markers.
More Ideas to Try:
Use this template as a coloring page.
Print out and use the paper as a painting game or guide.
Use the small mittens as name tags or to mark desks or cubbies.
Put a piece of string or yarn between the mittens and use as a decoration.
Mittens Template Set:
This downloadable PDF set includes two pages, one with one pair of mittens and one with two pairs.
Mittens Printable Template – 1 Pair
This downloadable PDF includes one pair of mittens.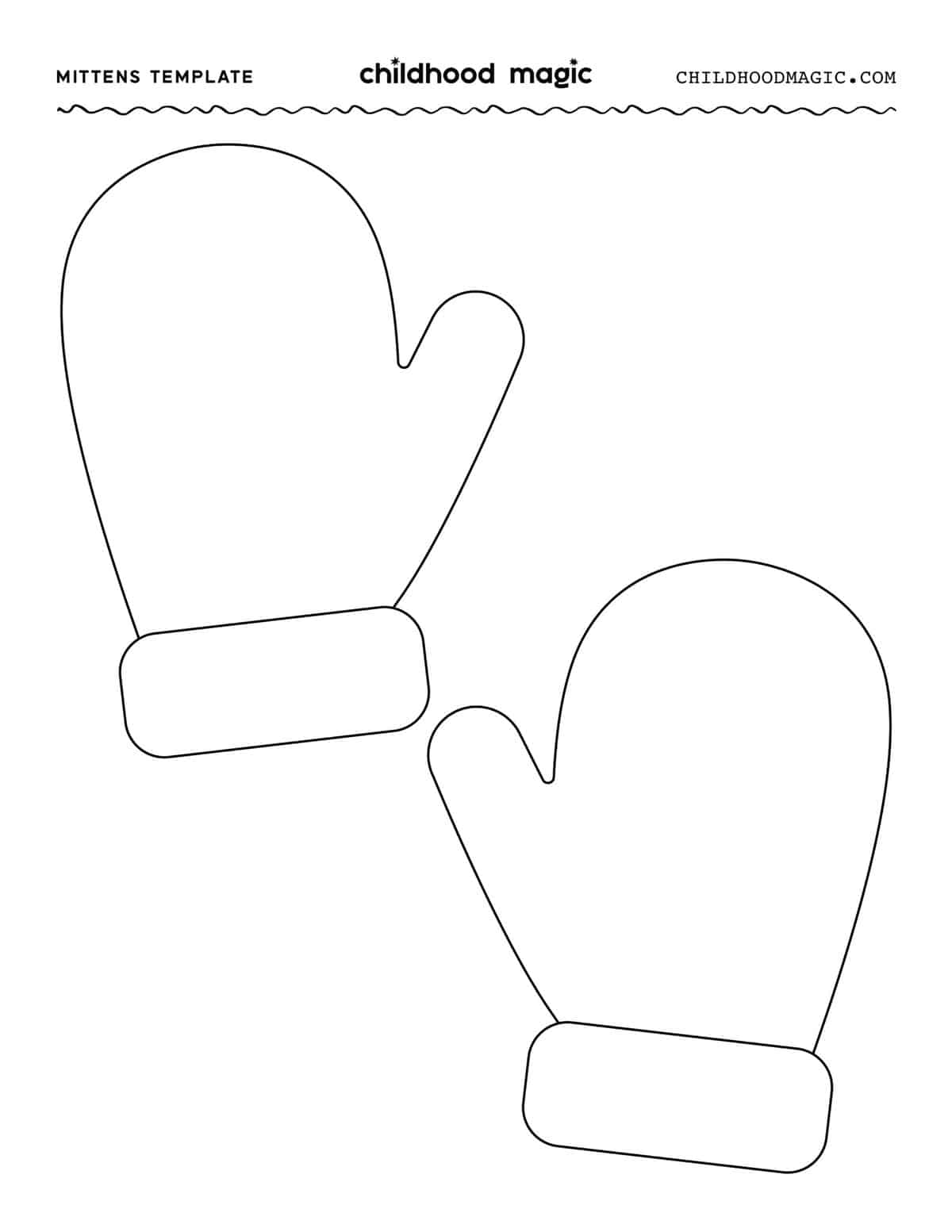 Mittens Printable Template – 2 Pairs
This downloadable PDF includes two pairs of mittens.